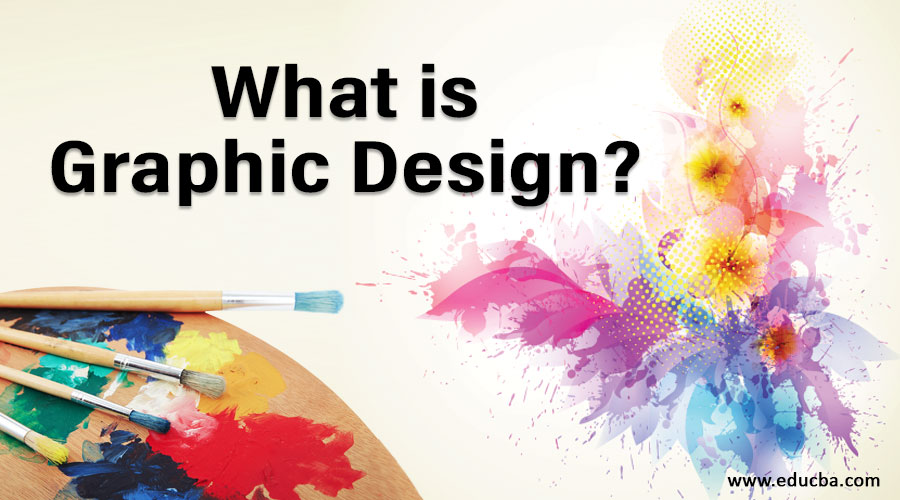 Introduction to Graphic Design
The following article provides an outline for What is Graphic Design? Graphics Design is an art to develop pictures or images which attract viewers. It is a skill of communicating our artistic skills with the second person. It is now used in each and every field of engineering. It is a problem-solving approach with the use of illustrations and images. It is a Visual interaction that blends images, words, and ideas to communicate information to the viewer in general, to create a specific effect.
History of Graphic Design
The term Graphics Design was first introduced by Williamson Addison Dwiggins in 1992. But in actual graphics design was started when the human had born in this world. This could be illustrated from the monuments, and artwork builds in the olden times. Egyptians use hieroglyphics in which they use picture symbols for communication, among others.
Graphics Design in the USA was discovered when Benjamin Franklin used his newspaper " The Pennsylvania Gazette" to promote his books among the masses. Americans initially not like the advertising method promoted by Benjamin because printing is not proper and letters were scrambled. Later Franklin organized it in a better way. He was the first person who had utilized "logos" in his illustrations. He also taught people about the details that need to be kept in organizing their advertisements.
In the Tang dynasty, people cut woodblocks to print on textiles to produce Buddhist text. In the 19th century in Europe first tine printed design was officially released. That marks the era to separate graphic design from fine art. Henry Cole was the first person who tells the government in Great Britain about the importance of design through his journal name Design and Manufacturers. In 1922 graphics design was first appeared in the 1922 essay "New Kind of Printing Calls for New Design".
Why do we Use Graphic Design?
Graphics Design acts as an important tool for selling your product. It is applied to products, packaging to increase their look and feel and increase their demand in the future. In any presentation its demand in the market. In any presentation, graphics play an important role in making it more likely for the audience. Newspapers, magazine novels all use graphics to illustrate their content. With the development of the internet web, designers having experience with graphics tools make information more attractive.
The graphics designer's main task is to provide some stylish content with the help of imagination skills. The subject matter can become more attractive both in traditional and digital forms. Designers add some beautiful images to his work to look it more interesting.
Purpose of Graphic Design
Graphics Design is mainly used for the following applications:
Typography: In this design, characters are modified to increase their look and feel. Increasing the space between the characters provides sharp points; altering the space between lines can make any content look more creative. There are multiple fonts created by modifying the characters, and graphics designers use these fonts to design their art.
Page Layout: Page layout is the placement of all the elements needed in the page, like images, placement of text, style, etc. Graphics designers alter the location and style of all the elements needed in the page and design their artwork.
Print Making: This is the process in which artwork is designed by printing on paper and changing its color and texture to make it different and beautiful. A designer should use his or her analytical and logical thinking to design any print by modifying color and texture.
Strategy: A graphics designer should make a proper strategy before starting any design task. This will make his problem looks more simple. The work of any graphic designer is one of the most difficult work as he had to design the work in the most logical manner and at the same time make it aesthetically pleasing to look at.
Planning: His work is to understand his client and the people who will view his design work. Thus it becomes most important to plan his work before starting any design.
Creative Design: There are many tools useful for creating any design. In the traditional manner, people use their pens, colors, scissors, etc., to frame their work. But now day's various software are available in the market to create their design. This software had drastically change the traditional manner of creating any artwork. Nowadays, it's become quite easy to draft any design. It allows people to explore more ideas quickly and create their skills.
Digital Manner: Creative designers use both traditional and digital manner to frame their work. They start their work by using pens and pencils to show their potential, and when they are ready with the handwork, they compile it into digital form with the help of various software available in the market.
Various Tools: Various software is available in the market to create any designs that work. Adobe provides wonderful tools like Adobe Illustrator, Adobe Photoshop, etc., to design any artwork. This software frame any design both in vector and raster manner. In vector form, we can scale up the image without compromising the quality of the image. But in raster form, image quality gets degraded when we scale up the image.
Advantages of Graphics Design
Given below are the advantages mentioned:
With the advent of Graphics, people can illustrate their product more and increase their market share.
Designers can create wonderful rendering images of their products by using this software. All the movies are framed and designed using this software. They have completely changed the traditional manner in which people had to perform each clip of a film.
Videos created using this software look realistic. It is very difficult to tell the difference between actual and digital design. Designers provide proper texture, color, and light to make any image look real.
Conclusion
Before starting any design project, a designer should think about his target audience. What the client will get benefit from his design work. He also needs to clearly understand the exact requirement of his client. How the target people will interact with his design work. Providing sufficient information with the help of better content and graphics can help to get any contract quite easily. The designer should also take proper feedback from his audience to improve his design skills.
Recommended Articles
This is a guide to What is Graphic Design? Here we discuss the introduction to graphic design with its history, purpose, and advantages. You can also go through our other related articles to learn more –