Updated July 10, 2023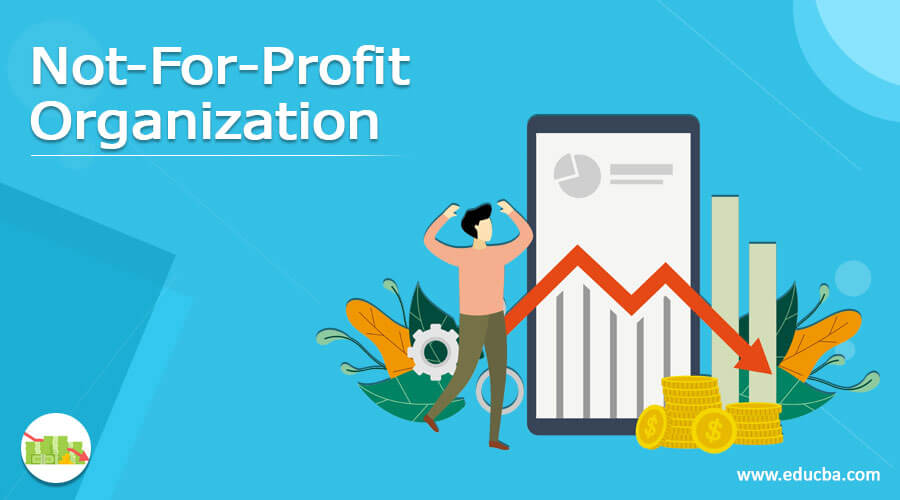 What is a Not-For-Profit Organization?
The term "not-for-profit organization" refers to an organization that doesn't generate profits for its members; instead, all the earnings and donations are used towards its objectives.
Typically, these organizations fall under the non-profit sector category and are tax-exempted charities.  Their sole objective is to provide necessary aid to that section of society that needs them.
Unlike profit-making organizations, these entities don't usually perform any credit transactions. Hence, they are not required to maintain any credit records or accounts for profit & loss. However, they keep track of the uses and sources of funds to assess their financial position at the end of the fiscal year.
Characteristics of a Not-For-Profit Organization
A few distinctive characteristics make not-for-profit organizations different from for-profit organizations.
They primarily establish themselves to offer services (such as healthcare, education, shelter, etc.) to a specific section of society free of charge or at a very nominal price.
The members elect an executive committee or managing committee and is responsible for the day-to-day operations of this type of organization.
The members of these organizations, formed as charitable trusts or societies, actively contribute to running the operations by extending subscriptions.
These organizations' primary sources of income include subscriptions, donations, government grants, legacies, and incomes from investments.
The capital fund receives a credit when the sources of funds exceed the uses in any particular, fiscal year.
These organizations are usually known for contributing to society and not so much for their members' goodwill.
Examples of Not-For-Profit Organizations
The following are real-life examples of not-for-profit organizations:
British Heart Foundation
Founded in 1961 by medical professionals, this UK-based charity funds medical research about heart and circulatory diseases. It also spreads awareness about the risks related to cardiovascular ailments and influences public policy. They aim to fund the research work associated with unearthing the diagnosis, causes, treatment, and prevention of heart-related diseases.
Cancer Research UK
It is a UK-based cancer research and awareness charity formed in 2002 by merging the Imperial Cancer Research Fund and The Cancer Research Campaign. One of the world's largest cancer research charities conducts research using its staff and grant-funded researchers. It also provides cancer-related information, runs campaigns to raise awareness, and shapes public policy.
Types of Not-For-Profit Organizations
The following three types broadly divide not-for-profit organizations.
1. Social Advocacy Organizations
These organizations were formed to promote a particular social cause and name. They usually organize fundraising events and conduct other measures to raise public awareness to encourage them to support their cause. These organizations use membership dues and donations from public and corporate entities to fund their cause. These organizations fall under the 501 (c)(4) category of the US Internal Revenue Service for tax purposes.
2. Trade Organizations
These organizations improve the business conditions of their members. They usually raise funds through membership dues. Some of the most common examples of trade organizations include real estate boards, chambers of commerce, and health workers' organizations.
3. Foundations
Affluent individuals or corporates usually start these entities to fund and support a particular social cause. They must donate some of their income to retain their not-for-profit status. Foundations can be classified into two major types – private and public.
Individuals, families, or corporations can start private foundations. However, these entities must meet the payout requirement and maintain a list of grants paid out every year.
Public foundations receive aid from different sources, such as individuals, corporates, or other foundations. They actively engage in various social initiatives, including providing homeless shelters.
Who can Start a Not-For-Profit Organization?
Anyone with the noble intention to alleviate the miseries of society can start a not-for-profit organization. Please remember that individuals create not-for-profit organizations solely for religious, scientific, or public safety purposes. Most people start these organizations because they see a need in their community and want to fulfill it. They research the problem and, like other entrepreneurs, create a business plan to solve it.
Benefits of Forming a Not-For-Profit Organization
Some of the major benefits of forming a not-for-profit organization are as follows:
These organizations benefit from exemption from paying income taxes, enabling them to divert all their income towards businesses to achieve their goals.
Since these organizations work hard to improve society, they receive government favors through grants, one of their biggest sources of income.
It gives great fulfillment and personal satisfaction to people who work for society and its welfare.
The board members of these organizations have limited liabilities, which means they are not personally liable for the organizations' arrears, debts, and other obligations.
Key Takeaways
Some of the key takeaways of the article are:
A not-for-profit organization utilizes all its funds to pursue its objectives, either earned or donated.
This type of organization doesn't share its surplus among the group members; instead, it gets credited to the capital fund.
Many not-for-profit organizations use business and management techniques similar to for-profit organizations to run their operations.
Not-for-profit organizations can classify into three broad categories – social advocacy organizations, trade organizations, and foundations (private and public).
Conclusion
So, it can be seen that not-for-profit organizations are set up to mitigate a particular social cause. These organizations have no profit-making motives, and their sole objective is the betterment of society. Anybody who intends to serve society and has a business plan can set up a not-for-profit organization.
Recommended Articles
This is a guide to a Not-For-Profit Organization. We also discuss the definition, characteristics, examples, types, who can start it, and benefits. You may also have a look at the following articles to learn more –