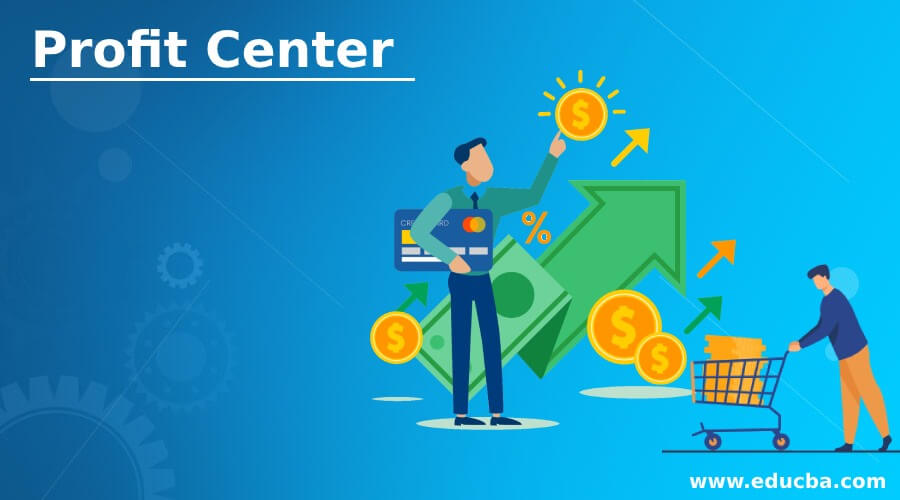 Definition of Profit Center
A profit center refers to the part or the division of an entity that is capable of generating revenues independently by using the resources of the entity. Since a profit center generates revenues independently, its profits are calculated separately to evaluate its performance individually, rather than collectively.
Explanation
There are many divisions in any entity, while some divisions act as a support system for others such as accounting, others such as thesales department is capable of earning revenues through their activities. Based on the fact whether a department is capable of generating revenues through its activities, a department can be classified as a profit center or a cost center.
A department is said to be a profit center if its activities lead to the generation of revenue for the entity by the usage of resources of the company. On the other hand, a department or a division is said to be a cost center if it doesn't contribute to the revenue of the entity.
Purpose of Profit Center
The main purpose of identifying a profit center is to calculate its profit as well as losses as a separate unit or segment within the organization. It helps in determining how much a particular unit is adding to the profit of the organization. Profit centers also help in identifying the most profitable units and least profitable units in the organization. And this consequently leads to more accurate analysis and cross-comparison between different units of the same organization.
After identifying profitable and low-profit units in the organization accountants or management decides the allocation of resources and it lays down its future strategy to increase the revenue of theleast profitable unit. Also, management decides ceasing of certain activities altogether based on profitability and other factors.
Characteristics of Profit Center
Characteristics of the profit center are as follows:
The Profit center is treated as a separate unit or reporting segment in the organization.
As a separate reporting segment, it has its own accounting and calculation of profit and losses.
They are responsible for revenue generation in the organization.
They help in management decision making regarding fund allocation and devising of strategies.
How Does It Work?
The management is responsible for managing a profit center and they do have decision- making authority regarding their management. This work involves a lot of pressure as management needs to ensure that sales of products and services are always more than the cost. They make sure that the unit is profitable in each period either by increasing the revenue or optimizing expenses and sometimes using both the techniques simultaneously.
As mentioned earlier as well, the identification of profit centers is done basically to determine which divisions are most profitable in an organization which helps in root cause analysis behind the least profitable unit, funding allocation, and cutting out some activities forever.
Example of Profit Center
Let us take an example of a departmental store wherein different products can be categorized into different sub-units and thus different profit centers. Let us say the store had the following units:
Clothing
Grocery
Electronics goods
Seasonal goods like gardening kits or festivity related goods
Accounting unit
Therefore, the store can create profit centers for each unit separately, excluding the accounting unit, which will help the management in determining the contribution of each profit center to the revenue at the end of the period. The accounting unit is a cost center and not a profit center since it doesn't generate revenues for the store.
Types of Profit Center
There are two types of profit centers:
As a Department Within the Organization: These are profit centers that are small departments in the organization like sales division, investment division, etc.
As a Strategic Unit in a Big Organization: In a big organization with different sub-areas, profit centers serve as different strategic units and are used for segmental reporting purposes. For example, in bank different products like retail banking, wealth management, loans, and mortgages can be reported as separate units and are identified with different profit centers group.
Uses of Profit Center
Profit centers help in determining profits or losses as a separate unit of the organization.
They help in a further analysis like calculation of different financial ratios like return on investment, profitability ratios of the particular unit.
They facilitate management decision making regarding funding allocation, devising strategy for low-performing units, etc.
They help in determining the variances between the budgeted and actual cost thus help in budgetary control.
Advantages
Advantages of the profit centers are as follows:
The profit center helps in devising strategies for low performing units by allocating resources, increasing or increasing revenues.
When management focuses on the revenue-generating capacity of a particular unit it leads to an increase in its overall productivity.
Profit centers reduce the burden of an organization by categorizing the units in most profitable, least profitable, and cost centers.
They help in segmental reporting wherever it is required and also helps in understanding the strengths and weaknesses of the particular unit.
Disadvantages
Disadvantages of the profit centers are as follows:
The process of the fund and other resources allocation and indirect cost to profit centers is very complex and not highly accurate.
An increase in the number of profit centers leads to increased stress on the limited number of staff in organizations.
Sometimes decisions taken based on the performance of one profit center or unit may not be in the best interest of the organization as a whole.
It encourages unhealthy cross-unit rivalry or competition within the organization.
Conclusion
Profit center helps in the creation of a framework in the organization which helps in fair resources and funding allocation and increase profitability. But when an organization is looking out for converting its business units into profit centers, it should be careful while allotting the upper management, because if management is right the profitability of a unit will increase for sure.
Recommended Articles
This is a guide to Profit Center. Here we also discuss the definition and how does profit center work along with advantages and disadvantages. You may also have a look at the following articles to learn more –