Updated April 6, 2023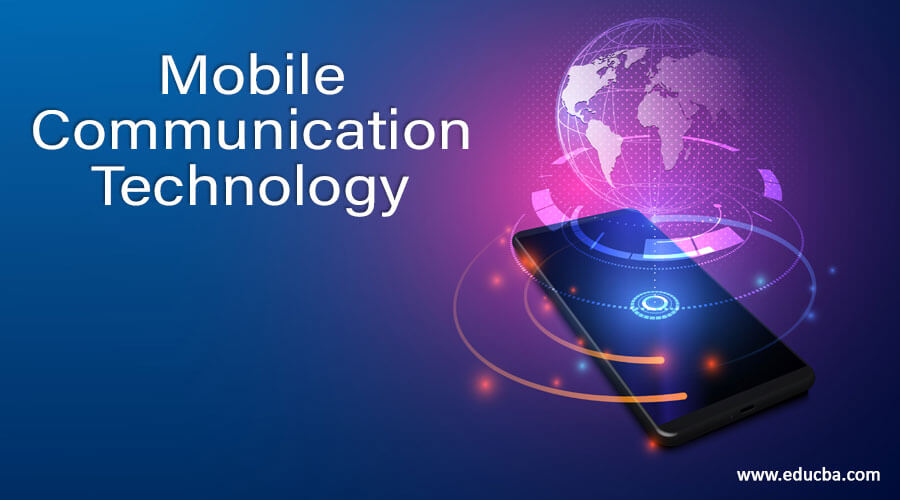 Introduction to Mobile communication technology
Mobile connectivity enables voice and multimedia data transfer from a computer or mobile device without any physical or fixed links being connected. Mobile interactions are improving day by day and have become a must for everyone. Mobile communication is at the same time the exchanging of voices and data, independent of any physical connection, through the communication infrastructure. Mobile networking infrastructure allows organizations to work more effectively and efficiently and increases human living standards. Mobile networking and mobile computing are just the two separate names, naming the most compact machines and computing devices found in standalone locations or environments for the ability to use mobile technologies when driving. In this topic, we are going to learn about Mobile communication technology.
Importance of Mobile communication technology
As the population is rising, connectivity is desperately needed. People are still busy building the simplest and fastest means of contact. One such example is the advancement of technology as a telephone invention. Each future generation will be marked by a move forward. Bigger phones are changed constantly before the first cell telephone has been launched. The path from the end of the nineties to the smartphone technologies of the 1st generation has now achieved a complete transition in communications style by the 3rd generation.
Mobile telephones in the third century shrink practically far-off locations in a global village. There are too many types of personal computers, from handheld technology in the middle of the 1990s, such as notebooks, PDAs,  and other mobility machines. And we must use the best technologies to make this form of mobility equipment safer and more secure facilities.
Though we are talking about mobile technology, we can now rely on the many available mobile technologies such as WiMAX, 2G, 3G, 4G, EDGE, Wibro, GPRS, and much more. Mobile or mobile messaging technologies focused on various protection principles and the protocol behind them. We addressed in depth various mobile technology and mobile communications networks in this section. What is distinct from other wired and wireless technologies of electronic networking or mobile computing.
Let's have some look at Communication technology.
Mobile technology has come a long way since Motorola's first commercial mobile phone was launched in 1983. The developments in mobile telephony are documented for mobile communication, whether in technologies, protocols, services provided, or speed. Here we will discuss the basic characteristics of these generations, which distinguish them from previous generations.
1. 1G technology
1G refers to cellular telephone networks of the first century where analog signaling signals were used. It was first developed and specifically developed for speech communication in the United States at the beginning of the 1980s.  The speed of 1G technology is 2.4 KBPS. And also, in 1G technology, there is less battery life with a large phone and poor voice quality.
2. 2G technology
2G refers to the earliest use of digital signals in the second generation of cell phones. It was introduced in 1991 in Finland and used GSM technology. Certain influential 2G connectivity features are implementing GPRS technologies that enable online surfing, email, and fast upload/download speeds. 2G GPRS, a step behind the next smartphone generation, is sometimes called 2.5G. IN the 2G technology, the data speed is 64 kbps with also has great features like multimedia and messenger and better voice quality than 1G technology
3. 3G Technology
Cell telephony's third-generation (3G) started at the beginning of the new millennium and brought considerable change compared with previous years. The intermediate generation, 3.5G, incorporates various mobile telephony and data systems and paves the way for the next generation of mobile communications. Costly cell telephones High maintenance costs such as license charges and mobile towers Qualified workers needed to build infrastructures.
4. 4G technology
In 2011, the fourth generation (4G) of mobile connectivity was launched, continuing the pattern of a new mobile generation every decade. key features of 4G includes the speed of 100 mbpst0 1 GBPS with some advanced features like cloud computing, mobile web access, and many more
Features of mobile communication
Here are the following features mention below
1. High capacity load balancing
The load balance should be integrated into every wired or wireless infrastructure. High load balancing ensures that the device dynamically switches users from one point of touch to another when one connection point is overwhelmed due to the available power.
2. Network management system
Wireless networks are now a day even more complicated, with hundreds or even thousands of access points, firewalls, switches, monitored power, and other pieces. The cellular networks have a more intelligent means of centrally controlling the whole network.
3. Scalability
New wireless gadgets are constantly rising in popularity every day. Without needing to overhaul or create a brand new network, the networks will start tiny, if necessary, but increase coverage and capacities.
Recommended Articles
This is a guide to Mobile communication technology. Here we discuss what Mobile communication technology which is an important part of our daily life, is. We hope you will find this article helpful. You may also have a look at the following articles to learn more –