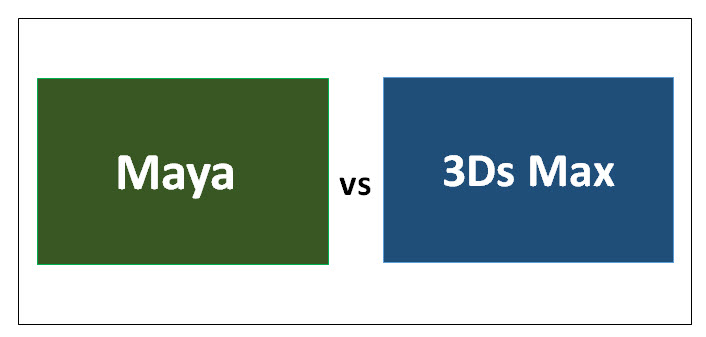 Difference Between Maya and 3Ds Max
3D animation market was around USD 11.46 billion in 2016 and is expected to grow up to a worth of USD 28.31 by 2025, following a CAGR of 10.7%. These interesting facts about the industry are unconventional and create curiosity for 3D designers around the world to learn the applications (Maya vs 3Ds Max) that are industry standards for decades. So, get ready to dive into the world of 3d graphics. The first and foremost question that strikes into the mind is computer graphics and how crucial learning Maya vs 3Ds Max is. What kind of career growth can one expect after learning this Maya vs 3Ds Max, and will a person be able to score a job in their dream studio?
Computer Graphics generally, as of now, means 3D computer graphics (in contrast to 2D graphics) is a 3-dimensional representation of geometric data used to perform calculations and render 2d images. Maya vs 3Ds Max is the application (popular in the CG industry) that helps designers to think creatively and design 3d models of applications, including video games, animated films, TV series, visual effects, interior designing, etc.
The rising demand for these tools can be understood from the fact that many of the industry across the globe are moving to visual effects for selling their products and trying to create a difference between Maya and 3Ds Max. The media, IT, manufacturing, and real estate industry are some of the top contenders that prefer these applications regularly. These and the entry of virtual reality augmented reality and AI(Artificial Intelligence) have the competitiveness bars been raised significantly. Based on the technique, the 3D market has some segmentation
3D Modelling
Motion Graphics
3D Rendering
VFX
So, if you are a 3D modeler or animator, it's the time to pull up the socks and get ready by acquainting yourself with all types and features for 3D modeling and animation tools so that you can highlight your creations.
Before we move ahead in this Maya vs 3Ds Max article, a very interesting fact about the two competing software applications is that they are owned by the same company – AUTODESK. This leaves with a million-dollar question for its readers which one to choose (Maya or 3Ds Max) and how one score on others in terms of usage.
Head To Head Comparison Between Maya and 3Ds Max (Infographics)
Below is the top 6 Difference Between Maya vs 3Ds Max

Key Difference Between Maya and 3Ds Max
Both Maya vs 3Ds Max are popular choices in the market; let us discuss some of the major Difference Between Maya and 3Ds Max:
User Interface – Maya(1st) and 3DS Max(2nd)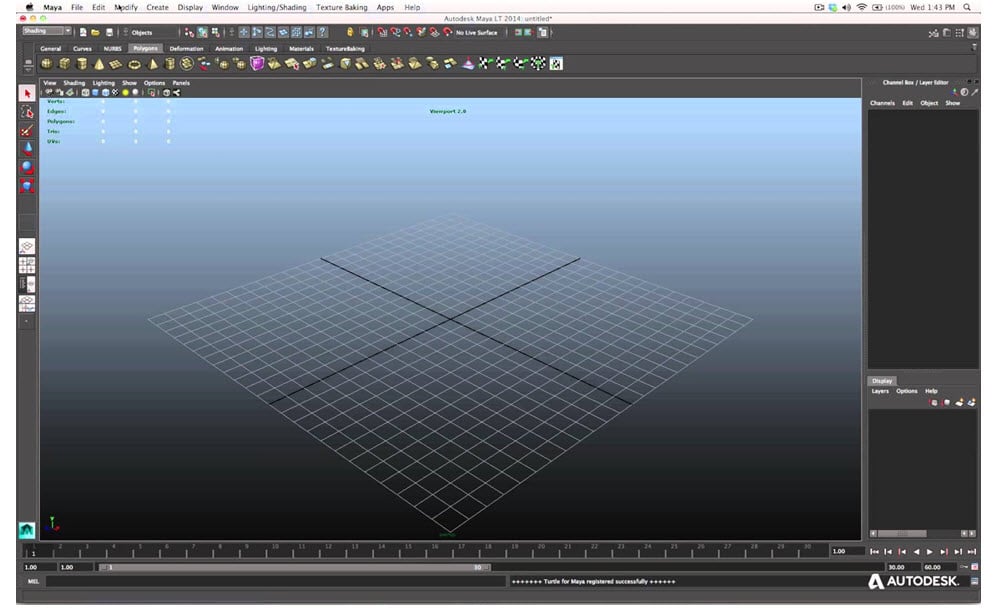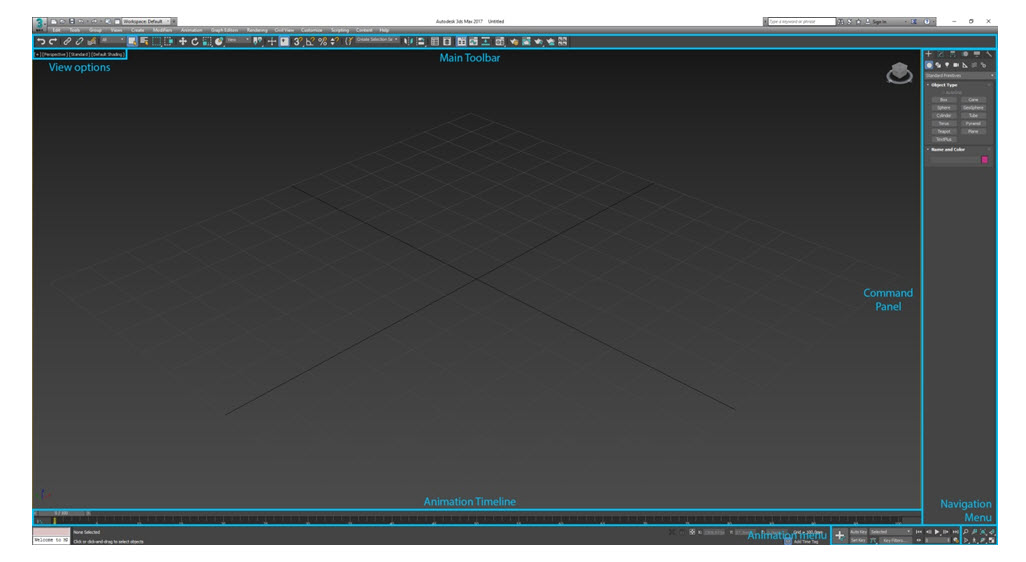 Modeling – Modelling or 3D modeling means representing a physical body using points (or collection of points) connected with various geometric entities like circles, triangles, lines, curved surfaces, etc. Almost all the 3D models have 2 subcategories of solid and shell/boundary. Also, there are 3 model processes, namely polygon, curve, and digital sculpting. Let's see how modeling differs in both tools. A robust modeling toolset with the availability of several modifiers to ease the modeling process is what you get in 3DS Max. If you are new to 3D modeling, things will be easier to grasp in 3DS Max. Talking of Boolean operations, 3DS Max will be easier than Maya. These are simple command to follow in 3DS Max. Talking about architectural visualization like house interiors and designing architectural works, 3DS Max caters to its users by giving the 3DS Max design program an option. Modeling in Maya is a bit complex as some models are hard to accomplish. But after the entry of the Maya 2014 version, some very powerful modeling tools have been incorporated (build) into the application, which gives its user an efficient workflow and great level of handling.
Maya lacks the availability of small tools, which there are plenty in 3DS Max. Also, some nice plug-ins are available for 3DS Max users who are not in that number for Maya users.
Maya is a better animation tool, whereas 3DS Max is better for modeling, texturing, and meshing models.
Maya has a much more comprehensive although confusing layout and workflow. It has its own embedded language, whereas 3DS Max does not work well with anything involving movement.
Animations – Maya scores over animation work over 3DS Max; it's a powerful application coupled with a huge library of animation tools. A user will find the animation work much customizable in Maya if he knows a bit of language like Python or MEL (scripting language). Talking of animation is 3DS Max, is possible and equivalently same. The thing that creates a difference between Maya and 3Ds Max is the process flow, ease of use, and amount of tools available. So, the conclusion is Maya scores over 3DS Max in animation work.
Rigging – it makes character possible. It's a process of starting a static mesh, creating a skeleton, and creating a relation between mesh and skeleton. After adding a set of controls, an animator can play with the model or character like a puppeteer. In layman's terms, one can say that it is a process of adding strings to the model or character being design. In terms of rigging, Maya leads over 3DS Max as well. Maya gives its user to creates more complex rigs, which might be a bit complex to achieve in 3DS Max.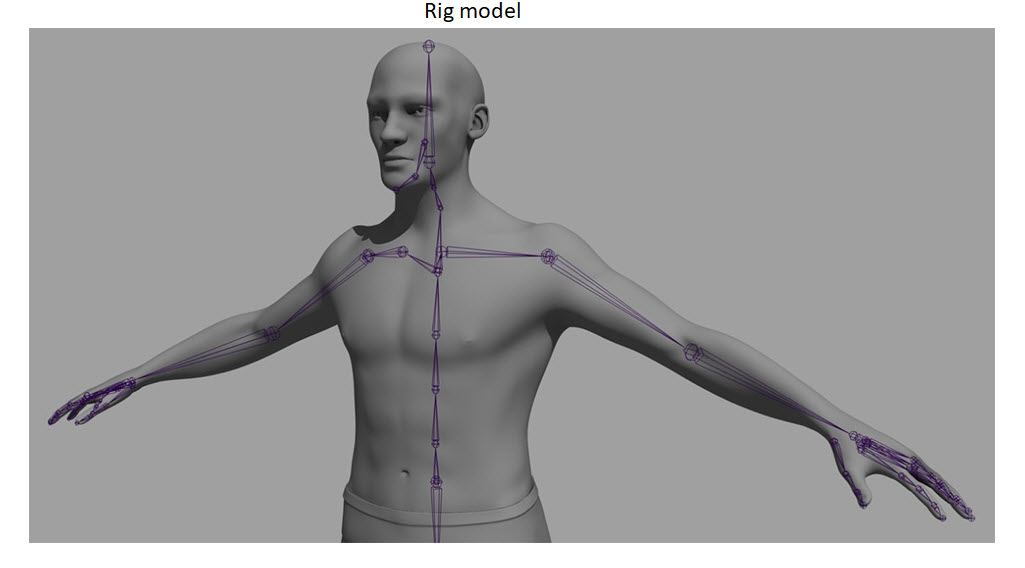 Maya vs 3Ds Max Comparison Table
Below is the top comparison between Maya vs 3Ds Max
| | | |
| --- | --- | --- |
| The basis of comparison  | Maya | 3DsMax |
| Mostly used for | Video games on Maya are generally preferred. | It totally depends on the nature of the project, comfort level of the designers, industry-standard software in your area of work that decides the application preferences, but it is generally seen that mobile games development are preferred more on 3Ds Max. |
| Release date | The initial release for Maya was Feb 1988, with a current release during November 2017 | 3DS Max the initial release was around 1996, with the current release of March 2018 |
| Platform compatibility | Maya is good for the IA-32 and x64 | 3DS Max for x64. |
| License | Maya has a Trialware license | 3DS Max has SAS (Software as a Service) and Trialware license for its users. |
| Version (Language availability) | Maya is available in English, Japanese, and Chinese languages | 3DS Max in English, German, French, Brazilian, Portuguese, Japanese, Chinese, and Korean. |
| OS compatibility | Maya is available for Windows, Linus, and OSX operating system | 3DS Max is available only for Windows operating systems(OS) |
Conclusion
The big factor for choosing between Maya or 3Ds Max software applications has nothing to do with the toolset, but on the OS you have and the intention of using the application (results). Each software applications have different strengths when it comes to task operations like modeling or animations. Maya is best to go with for character animation, and 3DS Max has a robust modeling toolset.
This Maya vs 3Ds Max article will help you decide which one to choose and a better fit for your project, but one thing for sure "there is no wrong choice"  as the quality of work decides not the applications you are working on.
Recommended Articles
This has been a useful guide to the top difference between Maya vs 3Ds Max. Here we also discuss the key differences with infographics and comparison table. You may also have a look at the following Maya vs 3Ds Max articles to learn more –