Updated May 26, 2023
Best Hotels in Singapore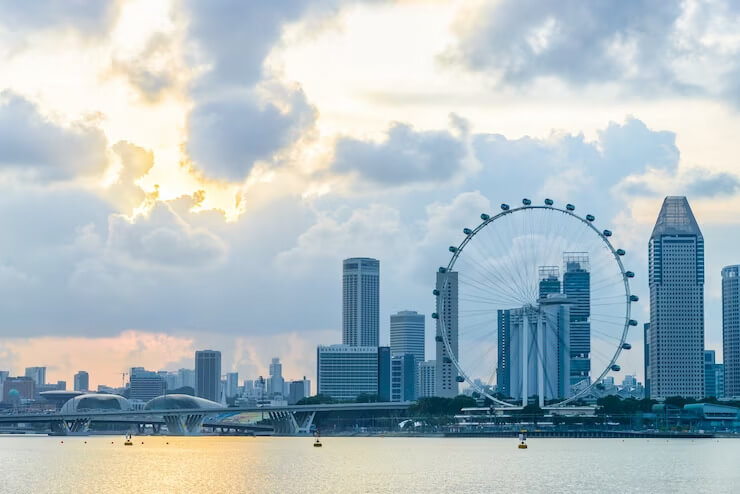 Singapore is one of the most booming cities in the world at present. It houses towering buildings, beaches, and a big economy. It has the third largest population density in the world, with advanced technology at its bay. The island country has many amenities that attract people from around the globe.
Hotels in Singapore are available in all ranges and at different locations. You can get a beach view hotel or a light city hotel, according to your choice.
Top 10 Hotels For A Blissful Stay
Here are the top 10 hotels in Singapore to make your trips blissful and unforgettable.
1. Capella Singapore
Who doesn't like a beach hotel? Hotels in Singapore are near beaches; this hotel is just off Palawan Beach, so don't forget to carry your bathing suit. You get a separate pool in your suite with natural beauty.
The hotel's look amalgamates old and new, where you can book a suite or a manor.
2. The Capitol Kempinski Hotel
Right on Stamford Road lies the hotel at walking distance from the racing gate of the Grand Prix. The hotel has different configurations with two heritage buildings.
The prime location is not all; it has a 977-seater theatre with crafted ceilings. The food is fabulous, with the best dishes like jasmine tea-smoked Olsen quail eggs only sometimes available in hotels in Singapore.
3. Conrad Centennial Singapore
The hotels in Singapore welcome all its guests from around the world. It caters to business travelers who come to Singapore for business purposes.
The hotel has marble baths with comfortable beds for its guests. Here you get an array of services from breakfast, pressing the garments, and butler service.
4. Fairmont Singapore
Many hotels in Singapore don't provide rooms and suites designed with a modern touch and classy interiors like Fairmont. You can get access to the newly renovated gym to keep up with your fitness goals.
Get access to your Nespresso machine, private balcony, and high-quality entertainment system.
5. The Fullerton Bay Hotel Singapore
A jaw-dropping view from your balcony is all one can ask for in hotels in Singapore. It has a great ambiance with marble floors and top ceilings.
The neoclassical style adds beauty to the design and changes the mood with sunlight from oversized windows. The rooms are decorated with iPod charging stations and a television near the bathtub.
6. Goodwood Park Hotel
Hotels in Singapore are multi-dimensional, with beaches, high-towers, and castles. Goodwood Park is a castle hotel constructed in 1990. The light co; our calms the mind and gives a blissful experience.
The hotel is near shopping malls, cafes, and some of the best dining places in Singapore. You feel like you are living in a real castle while staying in this hotel.
7. Intercontinental Singapore
This accommodation's kind and friendly service welcomes leisure and business tourists to stand out. Some guest rooms' views are of the city skyline, while others are on a cute, tiny side street below.
It is one of the hotels in Singapore near the National Museum of Singapore, the Singapore Art Museum, and eight other cultural centers.
8. Mandarin Oriental Singapore
The dining room's floor-to-ceiling windows and light decor provide the ideal environment for a candlelit dinner. Pizzas, portions of pasta, Indian curries, and Japanese sushi boxes are all available on the hotel's in-room dining menu if you don't want to leave the coziness of your hotel room or suite.
You get babysitting service, bars, restaurants, outdoor pools, and a spa while you stay.
9. Marina Bay Sands
A hidden desire for perfection, the kind that inspires engineering masterpieces like Marina Bay Sands. It can be found in Singapore under the gloss of the city's cosmopolitan district.
The renowned Boston-based engineer Moshe Safdie is responsible for the design of the Singapore hotel, which has a capacity of 2,561 bedrooms and suites.
10. Pan Pacific Singapore
Hotels in Singapore offer exotic food so much that you might want to lose some weight later. The rooms and suites have all the basic facilities with a rain shower and flat television. You can visit sights near Marina Bay and the nearby colonial district.