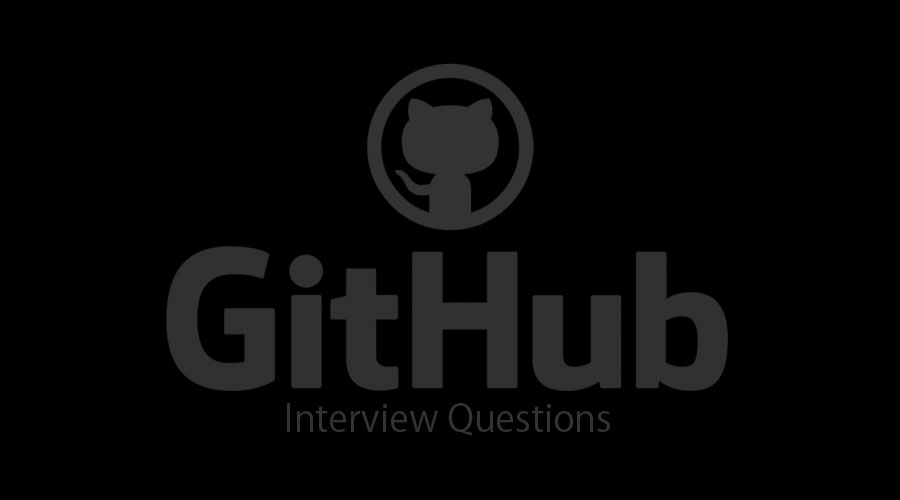 Introduction To GitHub Interview Questions And Answers
GitHub Link is a version control repository, web-based providing hosting service over the internet. GitHub is mostly used by a programmer for developing computer codes. GitHub offers distributed version control and source code management (SCM) functionality of GIT along with add-on features. GitHub brings teams together to work through problems, move ideas forward, and learn from each other along the way. GitHub has plans for private repositories and as well as free accounts which are commonly used to host open-source software projects. By last April 2017, GitHub reports having almost 20 million registered users and 57 million repositories, making it the largest host of source code in the world.
So if you are looking for a job that is related to GitHub, you need to prepare for the 2020 GitHub Interview Questions. Though every interview is different and the scope of a job is also different, we can help you out with the top GitHub Interview Questions and answers, which will help you take the leap and get you success in your GitHub interview.
Below is the top 2020 GitHub Interview Questions that are asked mostly in an interview
Part 1 – GitHub Interview Questions (Basic)
This first part covers basic Interview Questions and answers
1. How will you explain GitHub?
Answer:
GitHub is a development platform inspired by the way you work. From open source to business, you can host and review code, manage projects, and build software alongside millions of other developers. GIT is famous for its speed and ability to deal with even quite large development projects.
2. What are the features of GitHub?
Answer:
Below is the list of features of GitHub:
•Creating a folder via the Web Interface: While many of us may manage GitHub repositories through the free GitHub app, GitHub has also built what they called Web Flow. It allows us to manage repositories through GitHub's web interface.
•Drag and Drop Gist Code: Gist is GitHub's very own facility that allows you to host code snippets.
•Using GitHub Command Line Interface: GitHub CLI is initiated with a hub. It brings extra commands that can be used along with the GIT commands.
•Using GIT URL Shortened: To share your GitHub repository when the URL is too long.
•File Finder: Besides creating new files, you can also navigate through the files in any repository quickly.
•Using GitHub Emoji: Emoji's or emoticons are tiny icons that depict an expression of some sort.
•Linking Lines: To share and point out specific lines within the file of your repository.
•Task Checklist: GitHub extends markdown to cater to its own need.
•Map, CSV, and 3D Rendering: GitHub supports CSV. If you include a .csv file, GitHub will render your CSV file into an interactive tabular data format. It even allows you to search through it. Aside from CSV, GitHub will also automatically render Map with the geoJSON format and 3D with the STL extension.
•Get Octodex: Octodex is a collection of a creative alternate version of Octocat.
3. How to use GitHub?
Answer:
A user can use GitHub by following ways:
•Install GIT and create a GitHub account
•Create a local GIT repository
•Add a new file to the repository
•Add a file to the staging environment
•Create a commit
•Create a new branch
4. What Is GitHub Link?
Answer:
GitHub Link is a version control repository and it also a web-based providing hosting service over the internet.
GitHub also offers:
•Distributed Version Control
•Source Code Management
5. What is GIT?
Answer:
GIT is termed and defined as a Distributed Version Control system.
•It can track changes to a file
•It allows you to revert back to any particular change
•Its distributed architecture provides many advantages over other Version Control Systems.
6. What is a repository in GIT?
Answer:
A repository contains a directory named.git, where it keeps all of its metadata for the repository. The content of the .git directory is private to git.
Part 2 – GitHub Interview Questions (Advanced)
This first part covers advanced Interview Questions and answers
7. What are the advantages of using GIT?
Answer:
The Advantages of using GIT are:
•Data redundancy and replication
•Any sort of projects can use GIT
•High availability
•Only one .git directory per repository
•Superior disk utilization and network performance
•Collaboration friendly
8. What is the difference between GIT and SVN?
Answer:
The difference between GIT and SVN is
•GIT is a distributed version control system (DVCS), whereas SVN is a centralized version control system.
•GIT is less preferred for handling extremely large files or frequently changing binary files while SVN can handle multiple projects stored in the same repository.
•GIT does not support commits across multiple branches or tags. Subversion allows the creation of folders at any location in the repository layout.
•GIT is unchangeable, while Subversion allows committers to treat a tag as a branch and to create multiple revisions under a taproot.
9. What language is used in GIT?
Answer:
GIT is very fast and GIT uses C language. C language makes this possible by reducing the overhead of runtimes associated with high-level languages and helping GIT to perform better.
10. What is the difference between GIT pull and GIT fetch?
Answer:
GIT pull command pulls new changes or commits from a particular branch from your central repository and updates your target branch in your local repository while GIT fetch pulls all new commits from the desired branch and stores it in a new branch in your local repository.
11. What are the different branching strategies you have used?
Answer:
The different branching strategies are as follows:
1.Feature branching: A feature branch model tracks all of the changes for a particular feature inside of a branch. When the feature is fully tested and validated by automated tests, the branch is then merged into master.
2.Task branching: In this branching, each task is implemented on its own branch with the task key included in the branch name. It is easy to see which code implements which task, just look for the task key in the branch name.
3.Release branching: Once the development branch has acquired enough features for a release, you can clone that branch to form a Release branch.
12. Explain GitHub Workflow?
Answer:
GIT provides three key areas that are uniquely designed, to give developers lots of control over workflow:
1.Working directory: It contains all the current states of files. Numerous developers can access directory when they are logged in, so collaboration is extremely easy.
2.Staging Area: It indexes everything for the next commit and any files that have been added or edited since the previous save.
3.GIT repository is a dedicated space where new commits are added: GIT repository maintains all the metadata, the files, and a dedicated database that tracks versions of the project.
Recommended Article
This has been a guide to List Of GitHub Interview Questions and answers so that the candidate can crackdown these Interview Questions easily. You may also look at the following articles to learn more –