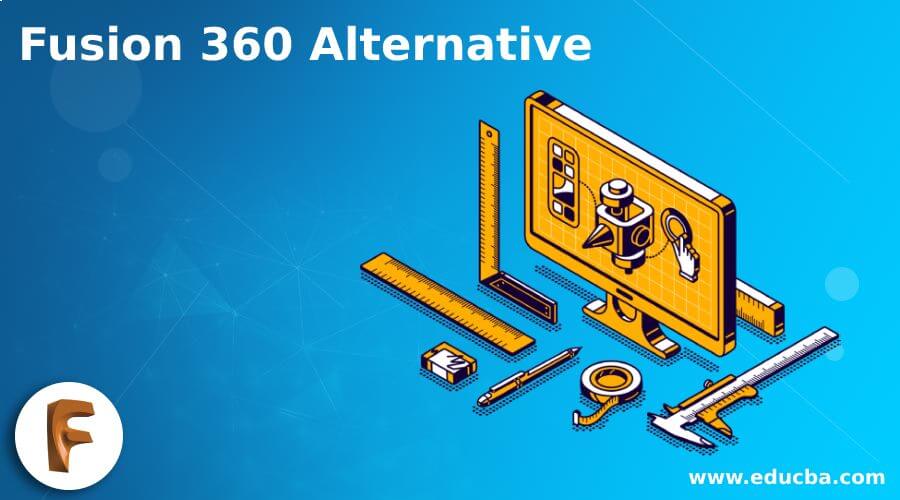 Introduction to Fusion360
Fusion 360 is one of the product design, CAD, and CAM programs available. The program has dominated the hobbyist CAD market since Autodesk declared that it was free for hobbyists. Fusion 360 provides a variety of simulation, fluid mechanics, pressure testing, and animation functions to demonstrate perfectly how a product feels, how it performs and how it will be immune to practical use. This is not just for modelling. For most of us hobbyists, this makes it a very strong $0 kit. You would be hard pressed to find a better method for this cost and ease of use. While other systems have more functionality, they are more expensive and have a steeper learning curve. On the other hand, in terms of usability, some programs may be more similar to Fusion 360 but lack advanced characteristics. So no "true" alternative is available, but let's see what you think anyway about those tools.
Top 7 Alternatives of Fusion360
Alternative of fusion360 are given below:
1. SolidWorks
In 3D modeling and engineering applications, SolidWorks has been the pioneer. SolidWorks is also one of the worldwide mechanical and electronic engineering standards alongside Autodesk's products. SolidWorks has a price structure of $3,995 and $17,914 for industrial use. The price structure is multilevel. You might also "dress up it" and use a free trial or a student discount. SolidWorks is a program that drives the assembly to log individual components and to build components used in other assemblies. SolidWorks is worth the price tag if you build big, multiparty systems.
2. AutoCAD
When the CAM godmother is SolidWorks, the CAD godparent is AutoCAD. The industry standard for architecture, design, and 3D modeling is widely considered. If you're looking for a job in the industry, this is your curriculum. The costs of AutoCAD are $1,680 annually or $200 monthly. If you have an e-mail address issued by a registered university, free educational licenses are available. AutoCAD is an easy-to-use and intuitive way to learn about other CAD tools. AutoCAD is highly adaptable for all applications with a wide variety of add-ons and custom plugins. There is almost no limit to what can be designed with AutoCAD with the right level of ability and customization. AutoCAD has good rendering features and critical animation resources.
3. Inventor
The inventor is the professionally paying 3D model and engineering suite from Autodesk, primarily the Fusion 360 industrial version. The parameter modeling for large-scale projects is close to SolidWorks. A subscription to an inventor would save you $1,935 a year, but educational licenses are available, just like most Autodesk products.
There are detailed simulations. In reality, compared to Fusion 360, there are far more comprehensive and specific simulations and tests. The inventor is suitable for mechanical architecture, machining and milling. It can be used on the office and on the workshop floor in an All-in-One application.
4. SolveSpace
SolveSpace is a free open-source 3D modeler with a CAM integration and is a cad application with Linux users in mind. SolveSpace can look old on the surface, but the user interface is very simple to understand and run quickly. SolveSpace is completely free on different platforms, including Windows, Mac and Linux. SolveSpace has a remarkable look at the characteristics of Fusion 360 and stands up as an alternative to open-source. It is a 3D modeling parametric package, which includes limitations, 2D sketches, boolean operations and STL repair.
5. Solid Edge
Solid Edge is a Siemens-designed 3D modeling and CAD-program. The focus of the program is on mechanical and electronic design, including cloud-supported design and collaboration with functions comparable to Fusion 360. Solid Edge begins with a simple design and drafting package for $130/month as one of the most expensive CAD packages on the market.
6. Catia
Catia would be an inventor if SolidWorks is Fusion 360. The product management cycle (PLM), as well as a fully functional CAD/CAM suite, is provided by Dassault Systems. For data management and version control monitoring during development, PLM software is used. Catia is for students and teachers and costs $11,200 for a one-off purchase and $2000 per year for repair. There are also quarterly and annual rentals.
7. SketchUp
SketchUp was created in 1999 and was sold to Google in 2006, one of the world's most popular 3D modelling programs. In 2012, Google sold the Trimble app. The software is free, but you have to choose the paid option if you want to use a wide variety of plug-ins. A free online edition, which cannot Export STL fires, pay online, and the advanced desktop software are included in SketchUp a three-tier pricing structure.
Recommended Articles
This is a guide to Fusion 360 Alternative. Here we discuss the Introduction to Fusion 360 Alternative and the top 7 alternative of fusion360 along with a detailed explanation. You may also have a look at the following articles to learn more –