SME (Small And Medium-Sized Enterprises)
The full form of SME is small and medium-sized enterprises. SMEs have a restricted number of employees, and capital investments, are below a particular threshold. SMEs are vitally important to the growth and expansion of the country's industrial economy. It also serves to inspire individuals in a variety of economic areas to increase innovation and competition. This article will talk about SMEs.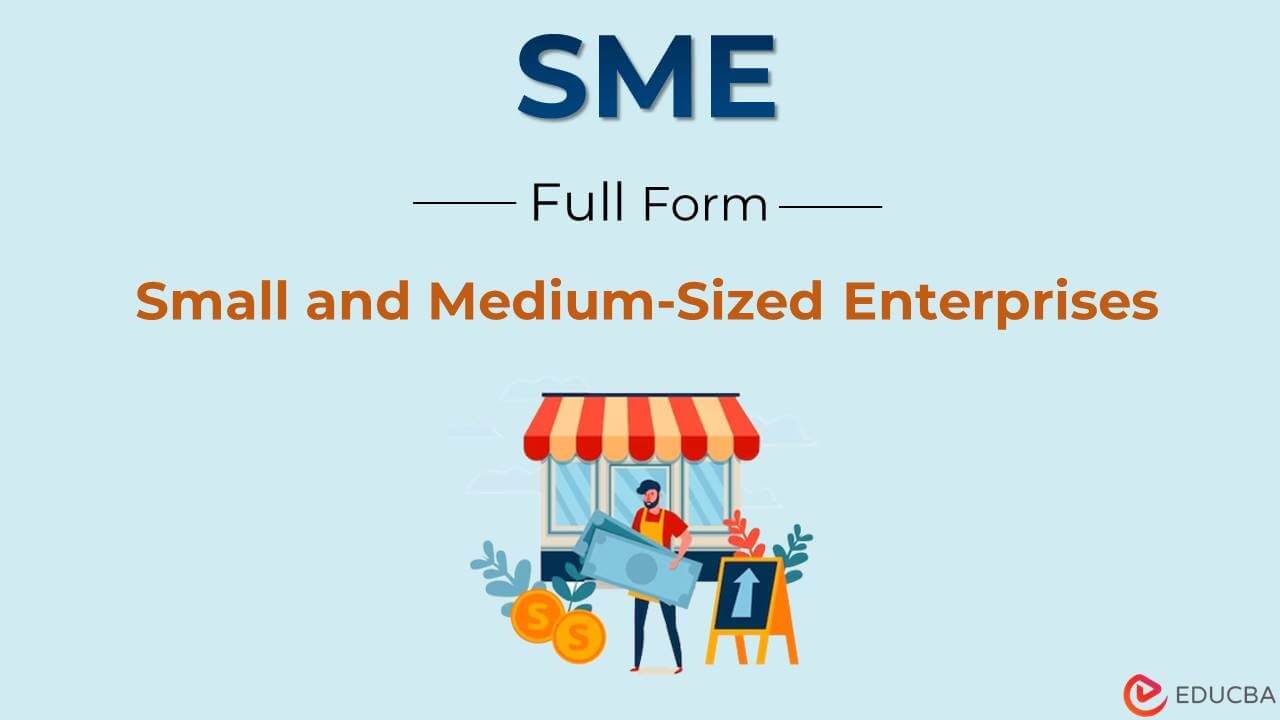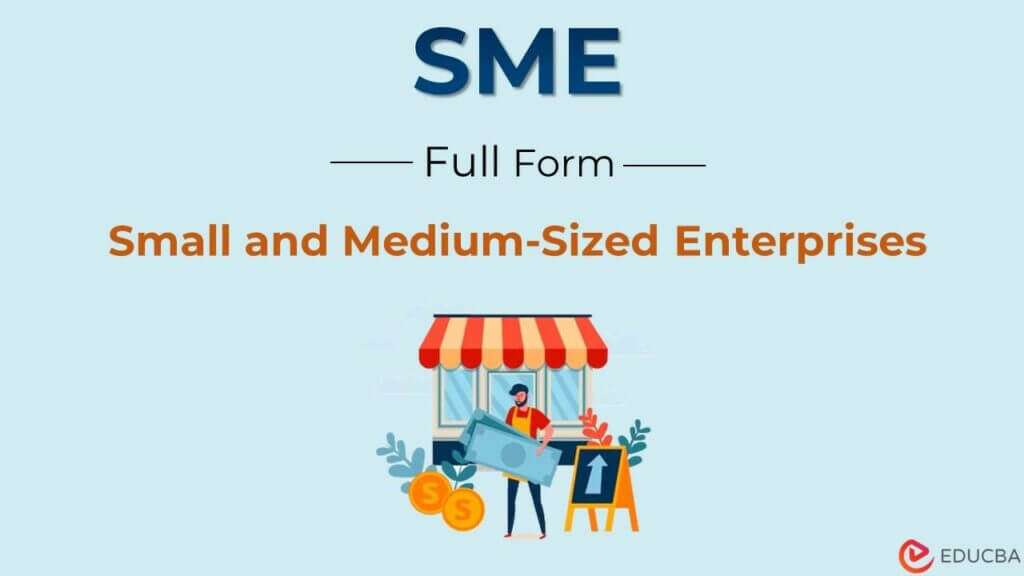 History of SME
Given the sector's importance in employment, SMEs are significant for economic and social reasons. Because of their small size, SMEs are largely impacted by their Chief Executive Officers or CEOs. This term is found in Section 7 of the Micro, Small, and Medium Businesses Development Act of 2006 (MSMED Act), published in September 2006. The Act categorizes firms based on their investment amount, and the type of activity carried out. The MSMED Act divides firms into two categories: production enterprises and services enterprises.
What are the Types of SMEs?
There are several different kinds of SMEs.
#1 Sole Proprietorship
An individual who owns a sole proprietorship is responsible for all business-related decisions, financial obligations, and legal actions. Because sole proprietors' assets are equal to their business assets, small business owners must pay individual taxes. As a sole owner, most business losses can be deducted from your income taxes.
#2 General Partnership
Two or more individuals who are directly liable for the business's legal and financial aspects constitute a general partnership. The proprietors of a small firm in a general partnership share responsibility equally but may receive various incomes depending on the partnership agreement's rules regarding capital, investments, and shares.
#3 Limited Partnership
An LP is identical to a general partnership that involves two or more small company owners. Still, it divides legal and financial duties among public and limited partnerships through an agreement. A general partner is personally liable for commercial transactions and legal issues, as well as the day-to-day activities of the small firm. Limited partners have little or no involvement in their small firm's day-to-day operations but provide its operating funds.
What is the Significance of SMEs?
Small and medium businesses play a vital role in every economy. These are significant as:
To be profitable, SMEs focus on developing new goods or services; as a result, they can react to changing market demands more quickly. SMEs are critical in developing a country's economy and are an appealing and inventive system.
Small and medium-sized businesses foster competition in product creativity, pricing, and efficiency. Large firms would have a monopoly in practically all activity sectors if SMEs did not exist.
Small and medium-sized businesses assist major corporations in areas of operations that they are better equipped to offer. As a result, SMEs are dissolved instantly, while large firms are pushed to engage in additional operations.
Small and medium-sized businesses are credited with many technical processes and inventions (SMEs). Large organizations are less adaptable than SMEs since they focus on enhancing previous items to produce larger quantities and reap the public benefits of a multidimensional economy.
What Role Does SME Play in the Development of the Indian Economy?
SMEs play a major role in developing a country's economy.
SMEs employ a sizable proportion of India's workforce, equating to about 40% or around 80 million employees.
They account for over 40% of India's export industry and 45% of its industrial output.
With the "Make in India" scheme, the SME industry has boosted the Indian economy. This well-publicized program has been crucial in promoting enterprises and encouraging Indian SMEs to produce, design, and assemble items created in India.
What are the Challenges Faced by SMEs?
SMEs face various kinds of challenges in a functional economy. Some of them are:
One of the most difficult issues small businesses face is marketing and publicizing their services and products. Larger companies may find it simpler to recruit new clients since they have established significant brand awareness.
Compared to large-scale companies looking for capital investment opportunities, it can be tricky to obtain that funding support due to the high-risk levels associated with small investment choices.
Many businesses make the mistake of believing they have a presence online just because they have a website. Unfortunately, many small companies need to pay more attention to the value of social media in increasing brand visibility.
Identifying a target market could be difficult for a small business owner due to existing competitors, which makes it hard for the prospects rather than focusing on the products or services when competing with the larger organizations, as price warfare will always be a crucial factor.
Conclusion – Full Form of SME
SMEs play a vital role in the economy. As you have read from their early existence to this date, SMEs are as relevant as they were before, and with the advent of new technological advances, it has been crucial for a country to keep a keen eye on these SMEs. Even after facing many issues, it is essential to note how they deal with their internal and external problems. This article has helped you understand the full form of SME and the various facets related to it.
Recommended Articles
We hope that this EDUCBA information on "Full Form of SME" was beneficial to you. You can view EDUCBA's recommended articles for more information –