Brief Introduction
The full form of MBA is Master of Business Administration, a professional degree designed to train individuals for management and leadership roles in business and industry. An MBA provides a comprehensive business education in many areas, such as accounting, finance, marketing, and organizational behavior. It typically requires two to three years of full-time study, although some programs may complete more quickly. The curriculum of an MBA program focuses on developing business and management skills, and the program may include courses such as economics, operations research, and corporate strategy. Students may also participate in internships, case studies, and other experiential learning opportunities to gain practical business knowledge. An MBA degree can open doors to career opportunities in many fields, including consulting, finance, marketing, and human resources.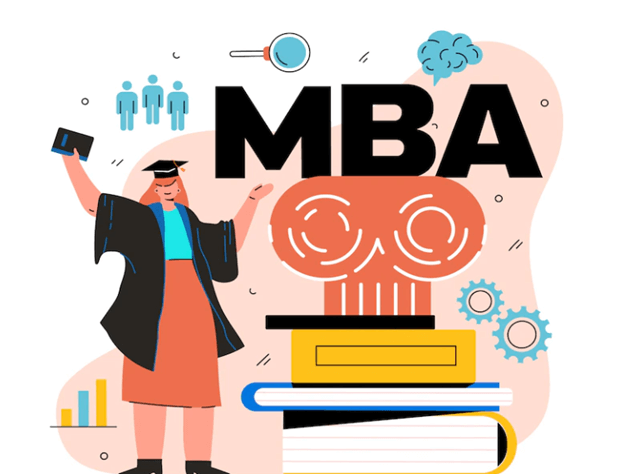 Course Overview
MBA courses typically cover accounting, finance, economics, marketing, organizational behavior, operations management, and strategy. Additionally, courses may cover business ethics, law, international business, and technology management topics. Other topics may include management information systems, project management, decision sciences, leadership, and entrepreneurship.
Course Key Highlights
Comprehensive Knowledge: MBA courses provide students with a comprehensive knowledge of business, management, finance, and economics.
Specialized Skills: MBA programs focus on developing specialized skills in accounting, finance, marketing, operations, and strategy.
Leadership: MBA programs emphasize developing leadership skills, which are essential for advancement in the corporate world.
Networking: MBA programs offer the opportunity to build valuable professional networks and establish relationships with faculty and other students.
Career Advancement: MBA degrees open the door to more job opportunities and higher salaries.
Global Perspective: MBA programs offer a global perspective, enabling students to understand the complexities of the international business environment.
Why MBA?
As we have learned Full Form of MBA. This programs provide students with the skills and knowledge necessary to manage complex business operations effectively. These degrees help to pursue various rewarding career paths in fields such as accounting, finance, management consulting, human resources, marketing, and more. An MBA teaches people how to think strategically, analyze data, collaborate with others, and make sound decisions. An MBA degree can open doors to exciting career opportunities and increase earning potential.
Types of MBA Courses
MBA in Finance
MBA in Human Resources
MBA in International Business
MBA in Marketing
MBA in Operations Management
MBA in Entrepreneurship
MBA in Business Analytics
MBA in Strategic Management
MBA in Technology Management
MBA in Supply Chain Management
Eligibility Criteria
MBA eligibility criteria vary depending on the institution. Generally, applicants must possess a bachelor's degree from a certified college or university, a minimum GPA (usually around 3.0), and acceptable scores on the Graduate Management Admission Test (GMAT). Some programs also require letters of recommendation and a written statement of purpose or personal statement.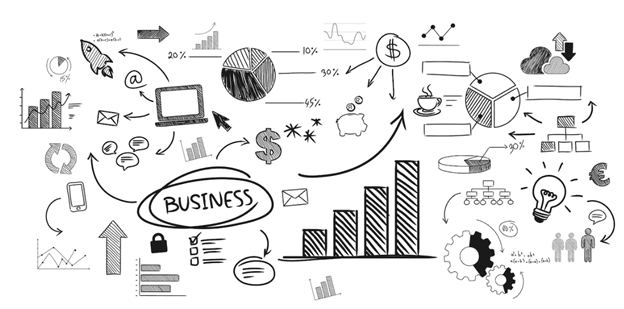 MBA Syllabus
The syllabus for an MBA program varies by institution but generally includes courses in the following areas:
Organizational behavior
Accounting
Business law
Finance
Marketing
Management
Operations
Strategy
Economics
Leadership
Information systems
Data analysis
Business ethics
Project management
Entrepreneurship
International Business
Top MBA Entrance Exams
Common Admission Test (CAT)
Graduate Management Admission Test (GMAT)
Management Aptitude Test (MAT)
Common Management Admission Test (CMAT)
Symbiosis National Aptitude Test (SNAP)
Indian Institute of Foreign Trade (IIFT)
Xavier Aptitude Test (XAT)
National Entrance Test for Management (NETM)
Institute of Rural Management Anand (IRMA)
NMAT by GMAC
Admission Process
The process for admission to an MBA program varies from institute to institute. The following steps are there:
Applying for the Program: The first step in the admission process is to apply for the MBA program. The applicant must fill out the application form and submit it to the institute.
Entrance Exam: Most institutes require applicants to appear for an entrance exam like CAT, MAT, XAT, etc. The score of the entrance exam is taken into consideration to assess the applicants.
Group Discussion and Personal Interview: The applicant's name calls for a group discussion and personal interview after the entrance exam. The interviewer will assess the applicant's communication skills, analytical abilities, etc.
Selection Process: After the group discussion and personal interview, the institute will select the applicants based on their overall performance in the entrance exam, group discussion, and personal interview.
Document Verification and Payment of Fees: Once the applicants are selected, they must submit their documents for verification and pay the course fees.
Commencement of the Programme: After verifying documents and paying fees, the applicant can attend classes.
MBA Colleges in India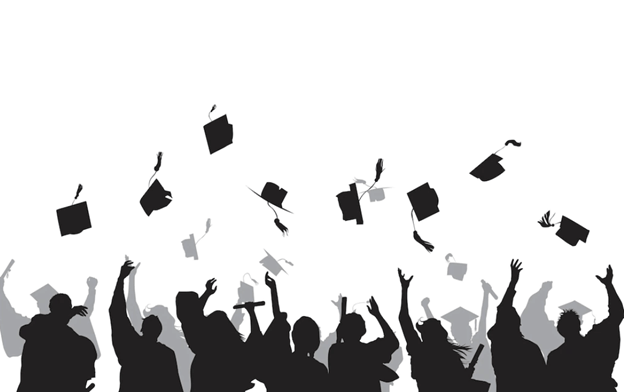 The top 10 MBA colleges in India are:
(IIM) Indian Institute of Management Ahmedabad
(IIM) Indian Institute of Management Bangalore
(IIM) Indian Institute of Management Calcutta
Indian Institute of Technology (IIT) Delhi
(IIM) Indian Institute of Management Lucknow
Indian Institute of Technology (IIT) Kharagpur
Indian Institute of Technology (IIT) Bombay
Xavier Labour Relations Institute (XLRI) Jamshedpur
Faculty of Management Studies (FMS) Delhi
Narsee Monjee Institute of Management Studies (NMIMS) Mumbai
Conclusion
As we have learned, the Full Form of MBA is Master of Business Administration. MBA is an invaluable degree that can help you gain the skills, knowledge, and experience you need to succeed in the business world. With an MBA, you can better understand the business landscape, develop critical thinking skills, and gain invaluable professional contacts. Although an MBA is a significant commitment, it can unlock a successful and rewarding career.
Recommended Articles
We hope that this EDUCBA information on "Full Form of MBA" was beneficial to you. You can view EDUCBA's recommended articles for more information,