Importance of Trees
Friends are people we can count on and are there for us. They can often be even more significant than family members. Similarly, trees are essential to every habitat and form the basis of the forests that support all life. In addition to providing food and shelter, trees also stabilize the ecology. Most of the country turns into sparsely inhabited or desert territory without a dense canopy of trees. It signifies that trees are the best friends of all other organisms in the ecosystem. They play a crucial role because they balance the ecology. They provide a home for various plants and animals. Trees aid in the regulation of the weather and the prevention of soil erosion.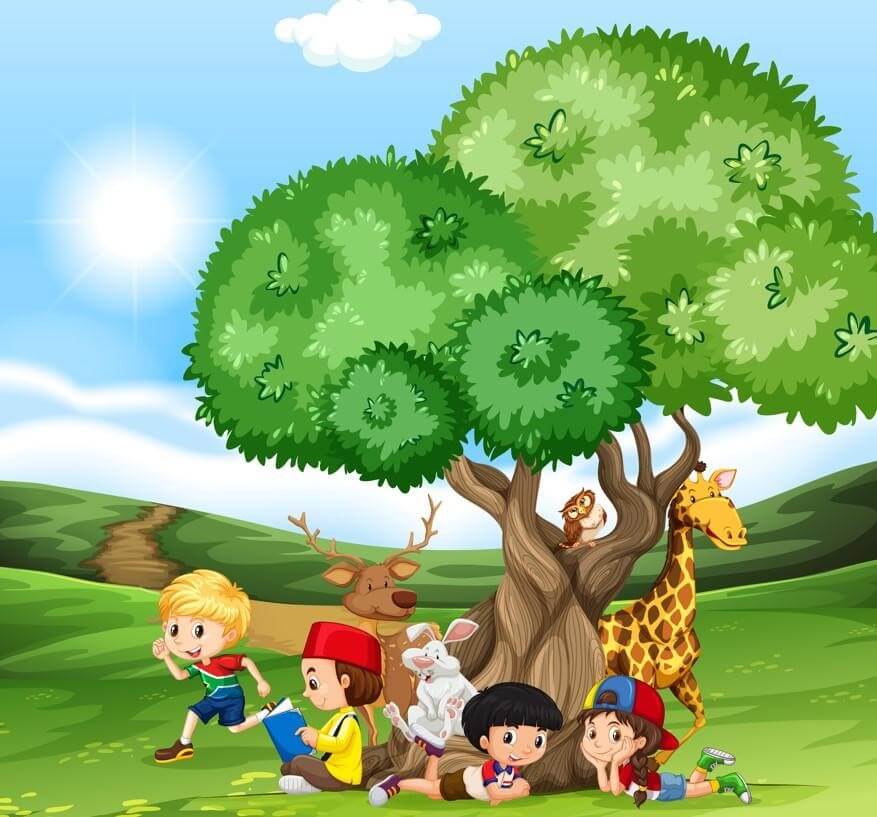 Essay on Trees is Our Best Friend
Our life and the health of the world depend on trees. They provide different benefits and are essential to preserving the ecosystem's equilibrium. Trees purify the air we breathe by removing oxygen and absorbing carbon dioxide. They also serve as a natural filter, clearing the air of impurities like dust. The Earth's lungs, known for enhancing the quality of the air we breathe, help us breathe cleaner air.
Trees absorb pollutants and generate oxygen in metropolitan areas, which decreases air pollution levels. By offering shelter and cooling the air, they also aid in preventing the "heat island effect," in which cities frequently experience much higher temperatures than the nearby rural regions. As a result, they contribute to decreasing the effects of climate change.
Significance of Trees
Trees are a crucial habitat for various species, including insects, fungi, birds, and squirrels. They contribute to preserving the delicate balance of nature by supporting the entire ecosystem. Trees offer shelter and protection from the harsh sun, wind, and rain.
From a human point of view, trees give us various resources vital to our survival and well-being. People use wood from trees to construct homes, furniture, paper goods, and as fuel. Timber, a crucial structural component of buildings still widely utilized to make doors, frames, and other components, comes from trees. Numerous different tree species also provide fruits, nuts, and flowers that are essential sources of sustenance for both people and wildlife. Many trees have therapeutic value and can treat a variety of illnesses.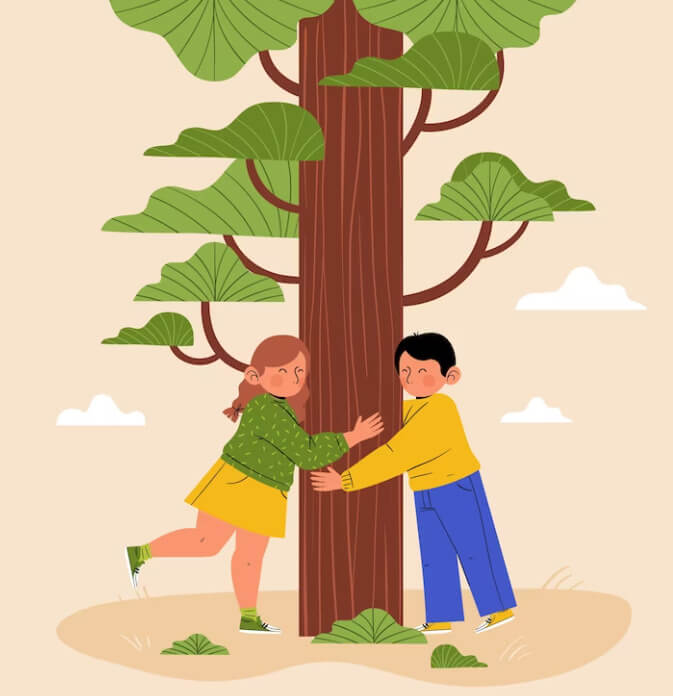 In addition to helping the environment, trees are essential for our physical and emotional health. Studies show that reducing stress, lowering blood pressure, and enhancing overall mood are the benefits of spending time outdoors and among trees. Studies have even shown that being near trees and other green spaces is good for human longevity and health.
Despite all the advantages trees offer us, they are frequently ignored and do not receive the proper protection and maintenance. Deforestation and urbanization have chopped down millions of trees, causing a catastrophic impact on our planet. It is our responsibility to preserve our woods, plant new trees, and recognize the essential part they play in our daily lives.
In the history of human civilization, trees have always been essential. Without the use of wood, it would have been difficult to create huge civilizations, from supplying the hunter-gatherer tribes with fruits and berries to transporting lumber. Trees continue to be essential for preserving ecosystems and preserving local weather across continents in the present day. Because trees continue to be a significant source of raw materials for our life, they remain our closest friends. We must conserve trees to ensure the existence of all life on Earth.
Conclusion – Essay on Trees is Our Best Friend
Trees are our best friends since they provide us with everything we need, including the oxygen we breathe and the beauty of our surroundings. They provide us with fresh air, clean water, shade, wildlife habitats, and other things which are necessary for our existence. We must actively work to save and maintain our woods. We must make sure that future generations may benefit from their numerous advantages because they deserve our respect, care, and preservation.