Food
Food is a vital component of all living things and keeps us alive. Everything from blue whales to tiny bacteria to plants requires food for energy and survival. Humans are fortunate enough to try different foods, unlike other animals. There are millions of different foods worldwide, and every time you add a new ingredient, a new dish is now created! However, despite the abundance of options, there is always that one dish you tend to yearn for most of the time. You might like the way it looks or tastes. You refer to this as "your favorite food," and I'll describe my favorite food in this essay.
Why do People have Favorite Foods?
We may have favorite foods for a variety of reasons. We may have a favorite food because of a special memory associated with it, or we may like how it tastes because of how the flavors blend to create a simply divine flavor. Whatever your reason is for enjoying the food, everyone experiences comfort differently. Your favorite food can be anything, whether it be something nutritious like blueberries, spinach, eggs, etc., or a little less healthy like burgers, chips, etc.
Of course, in some cases, people who excessively link food to their emotions can develop eating disorders, but that's the worst-case scenario. Having a favorite food isn't always bad, provided you practice moderation, health care, and mindful eating.
Essay on My Favorite Food
Essay on My Favourite Food explains that Pizza, a dish with Italian roots, is one of my favorite food. Pizza consists of flattened dough, evenly distributed sauce, and cheese. Baked in the oven for 10 to 12 minutes, or until it is perfectly done, and is then cut into slices. Pizza appeals to me for two reasons, the first of which is that it tastes fantastic right now. Words can't adequately describe this masterpiece's crunchiness from the dough, tanginess from the sauce, and cheese pulled from the melted cheese!
The memory of my mother cutting off the pizza crusts and giving them to me whenever I was a child, assuring me, for whatever reason, of her love for me, is another reason I love pizza. When I'm having an awful day, I always order some pizza, relax, and watch a comedy to give myself hope that things will turn around. Pizza is my go-to dish at any restaurant and comfort food for me, Pizza is my favorite food.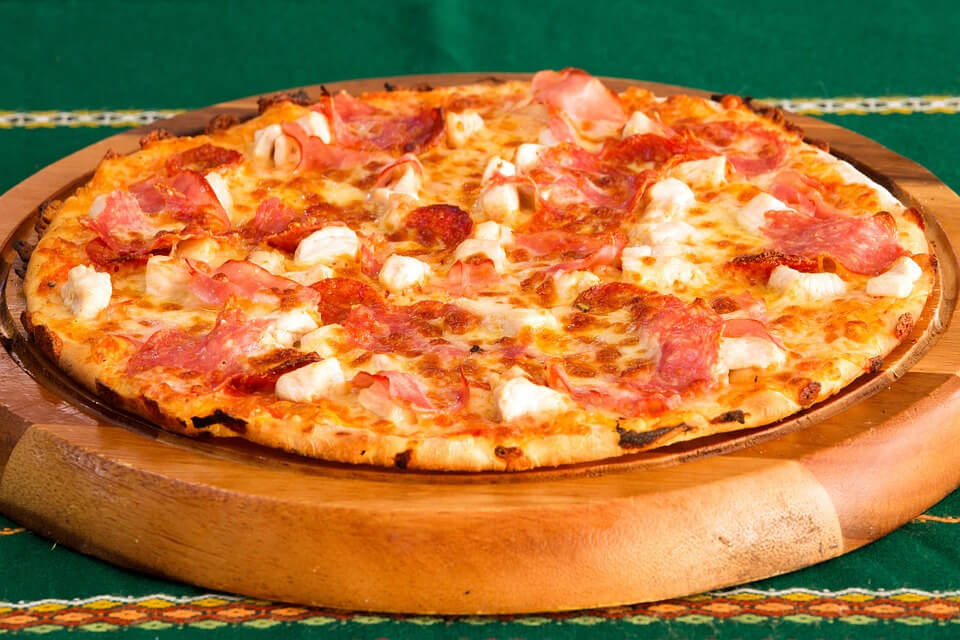 (Image Credit: Pixabay)
Restaurants that have the Best Pizza in the World
Here are the top restaurants in the world that serve some of the best pizza if you're a pizza lover like me and want to sample some of the best around:
#1 L'Antica Pizzeria da Michele
Where is a better place to find pizza than where it originated? The best pizza in the world serves at L'Antica Pizzeria da Michele in Naples, Italy. They serve pizza in the Neapolitan style, and their recipe has remained the same since 1870. The location is also very inexpensive, starting at just $5.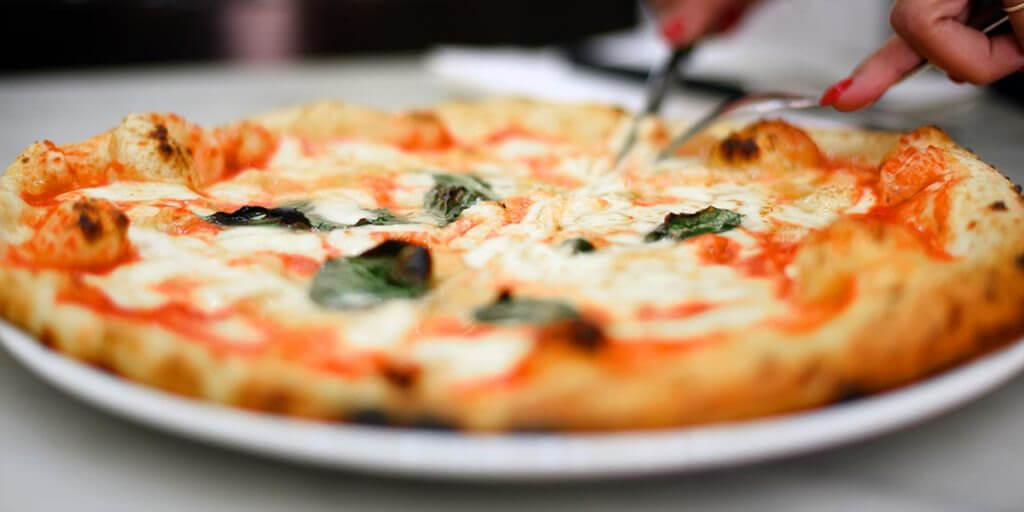 (Image Credit: Damichele)
#2 Una Pizza Napoletana
The best pizza you can imagine serves at Una Pizza Napoletana on the east side of New York. It is Anthony Mangieri's pizzeria's sixth adaptation. Their wood-fired pizzas are all incredibly cheesy. The setting is quite artistic, and you can order appetizers or fine wine for your pizza. Although the restaurant is pricey, with pizzas starting at $25, it should still be worth a trip.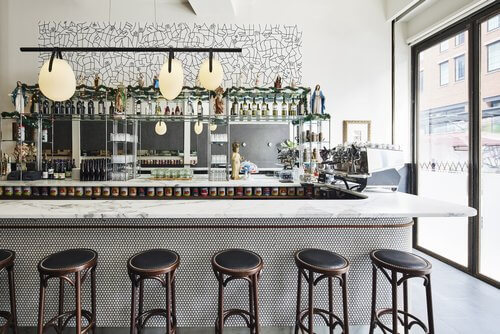 (Image Credit: Una Pizza)
My Recipe for Pizza
Everyone makes food according to their recipe, so here is mine if you don't feel like ordering:
Ingredients
Purchased pizza sauce.
Purchased pizza dough.
Seasonings (Oregano, Chipotle Flakes, and Everything But the Bagel from Trader Joe's, pepper, and salt).
Cheeses (Mozzarella, Cheddar, and Parmesan).
Cooked chicken tenders that are crispy.
Red onions.
Olive oil.
How to Prepare?
After kneading the dough, give it a 30-minute rest.
In the meantime, combine the pizza sauce with a pinch of each seasoning in a bowl.
Take some of the dough and roll it into a circle.
On the dough, spread the sauce.
The various kinds of cheese should be generously sprinkled on top of the sauce.
Toppings are then added so that each bite has enough cooked, crispy chicken tenders and chopped onions.
Add seasonings to your liking once more and drizzle olive oil on top.
15 minutes or so at 350°F for the pizza to bake.
Slice up the pizza and enjoy!
Conclusion – Essay on My Favourite Food
Even though there are millions of different foods, everyone has a favorite dish for various reasons. Essay on My Favourite Food explains that Italian-made pizza is one of my favorite foods, and I adore the flavor and the way my mother used to make it for me. My go-to comfort food on bad days is pizza. The two restaurants with the best pizza in the world are Una Pizza Napoletana and L'Antica Pizzeria da Michele.