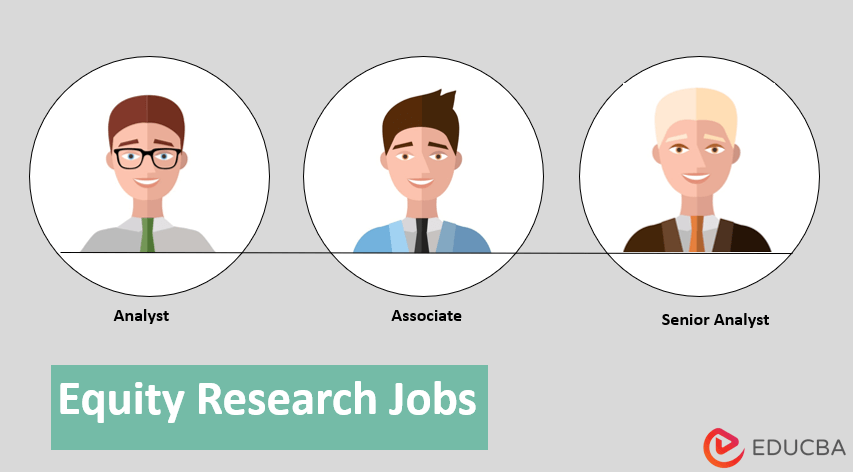 Introduction to Equity Research Jobs
Are you looking for equity research jobs? Here are a few things which will aid you in knowing about the various job structure, positions, and roles in the equity research domain. First and foremost let's look at the prerequisites required that you would need to seek equity research jobs.
Criteria and Credentials for Equity Research Jobs
Many candidates look for jobs in Equity research right after graduation or after attending the MBA program. Another approach to get into equity research analyst jobs is to spend about 5-10 years working for an industry and then look for an analyst job position in that industry.
Talking about the academic background, at an undergraduate level, a degree in Economics, Finance, or Business specialization would be preferred. One would need to know accounting and good computer proficiency. Further, a Master's Degree program in Economics, Finance, or Business which increases the employment opportunities available to candidates. Another important thing that would help one get an equity research analyst job is complete an internship in an investment firm and get practical experience about the same. Apart from this CFA Institute provides credentials for those who meet the educational criteria and pass the three levels of their examination which can prove very useful when it comes to job opportunities.
Equity Research Associate Jobs
Because the economy's always changing, this job offers a lot for you to be interested in what you're doing. Things become boring when everything sets into the routine but in equity research every day is different. It gets very challenging and you're competing with other analysts at other firms to put out the best research that will keep you on your toes. Though there is a lot of hard work and time that you would put in this job daily whatever research is produced the name is published which is quite a motivation and to be proud of. Along with all this also comes the high level of salary, a good amount of bonuses and increments.
Worst Part of Equity Research Associate Jobs
Due to not-so-good economic conditions getting a job in this field becomes difficult as there are few good positions available and stiff competition. It is a very fast-moving industry where some great work done by you would get quickly irrelevant. Moreover, people feel there is a lack of appreciation given to these jobs and that is due to the fast-paced nature of this domain. One needs to be able to go with the flow and move on with the next.
Skills Required for Equity Research Jobs
Financial analysis skills
Business analysis knowledge
Capabilities to write reports and give presentations
Correct judgment
If you wish to learn these skillsets professionally, you can have a look at our Online Equity Research Training Program or you can opt for Equity Research Internships with us.
Hierarchy and Role
The job hierarchy in a typical equity research firm could be the following: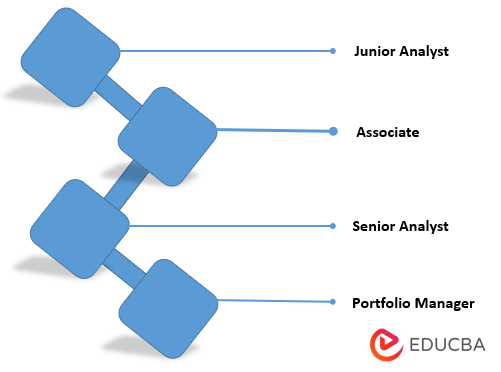 1. Junior Analyst
Fresh graduates typically start from this position, depending on their academic credentials. You start at the Junior analyst level, this is where you learn about the 10-20+ companies your team (usually you and your boss) are responsible for by updating the earnings models and industry models (primarily Excel and Access-Based), summarizing any news or recent developments that would probably have an effect on the valuation of your companies, and writing research notes on company news and earnings.
Once you are comfortable with all this your manager will start bringing you into conversations with clients, allowing you to discuss with them, this is where you can start building your own reputation. After spending a few years at this position, you would probably get promoted to an Associate
2. Associate
This promotion could come sooner or later depending on how fast you grasp knowledge about the companies, proficiency at discussing the industry you have researched, and how well you communicate your ideas and give presentations. Associates would be responsible and be allotted their own set of industries to work upon. The most effective Associates have great relationships with clients and company management and other industry experts who can discuss the expected changes in the industry that could affect the stock prices of the companies they are covering.
3. Senior Analyst
From there, exceptional associates in a few years can progress to the senior analyst position. The senior analyst level positions would require a minimum of 5 years of work experience, an MBA or finance-based degree from a reputed college, or the CFA charter. Once the Analyst role is reached, the job now is to become more valuable to the clients by serving them better and also increase the number of clients to bring in more business.
4. Portfolio Manager or Vice President
The more business you bring in, the faster your salary and bonus will shoot up, and your title will move to Senior Analyst and followed by Managing Director.
Recommended Articles
This is a guide to Equity Research Jobs. Here we discuss the Introduction, criteria, and credentials with skills required for Equity research jobs. You may also look at the following articles to learn more –