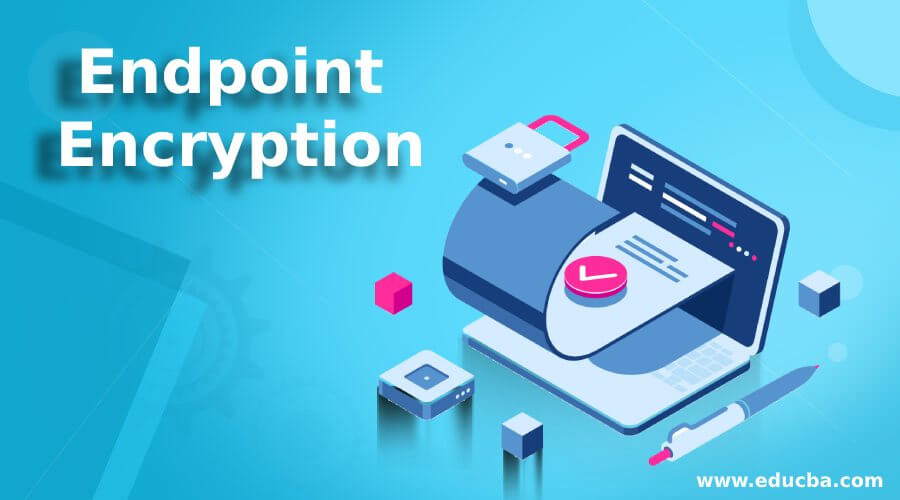 What is Endpoint Encryption?
Software Endpoint Encryption protects the data resident on a hard drive of the device or on a server or other network endpoints such as SD memory cards, external hard drives, USB flash drives, etc. The encryption of endpoints will occur in two ways. Firstly, files or data on a computer are encrypted. The benefit is that every file is encrypted and will continue to be encrypted when it is moved from the source machine to another device. The downside is that every file needs to be encrypted individually. A second method is also called complete disk encryption. The entire hard drive is encrypted with this approach. This approach is particularly useful in the case of theft or failure of devices as everything on the disk is secured automatically. Every file on the encrypted disk is transferred to a separate device or a flash drive, so it is no longer encrypted. This solution does not work.
There may be many reasons why an organization needs to encrypt its data. In high technology companies, for instance, such as pharmaceuticals or software development, their research needs to be protected against competitors. Patient and customer data needs to be encrypted in order to comply with government requirements by regulated sectors such as health care and financial services. PCI-DSS requires retailers to crypt consumer credit card data in order to avoid unauthorized use. Data security PCI-DSS Information security also concerns uncontrolled organizations. A breach of data can lead to negative ads, business loss, and partner or consumer litigation. expensive. In addition, the average cost of each missing or stolen record with confidential and sensitive information rose by 4.8 percent year-on-year to $148, according to the 2018 Cost of Data Breach Report of the Ponemon Institute. This measure could cost an organization $15 million for a mid-size breach of 100,000 records.
Endpoint Encryption Management
The IT departments will centrally manage all encrypted endpoints, including encryption by different vendors, using a robust encryption solution. For example, a McAfee Complete Protection — Advanced IT department can track and inspect encryption endpoints from a single console, as well as manage encryption policies and keys. On devices such as Apple FileVault encryption on OS X and Windows, as well as McAfee's own encryption software, IT staff can manage native encoding. This is better than switching between several consoles continuously. Endpoint security solutions supporting encryption products from multiple vendors help reduce overhead and costs administratively. Furthermore, a central console provides better visibility of all endpoints and uses encryption on each endpoint. When a laptop or Flash drive is lost or stolen, a company may use this to show compliance.
Endpoint encryption software can contain a number of administrative functions such as:
The absence of automatic checking-in endpoints may be disabled.
Computer agents are automatically configured to execute encryption policies.
Creation and implementation of a unified encryption strategy.
Environmental support for mixed encryption.
Encryption Softwares
1. Check Point SandBlast Agent
Check Point provides many threat security functions including full disk encryption within the SandBlast agent.
Features of Check Point sandblast Agent
The capabilities of pre-boot security guarantee that the device boots the disk does not try to modify the data.
The full package provides anti-malware, VPN, and security against attacks.
2. McAfee Complete Data Protection
Beyond only complete disk protection, Full Data Security from McAfee offers advanced data and system controls.
Features of McAfee Complete Data
Provides control and management overlay for macOS and Windows systems encryption of Apple FileVault and Microsoft BitLocker
The data loss protection (DLP), which offers rules for data access, is a key differentiator and part of the package.
3. Microsoft BitLocker
For Windows users, BitLocker is the default alternative for providing an optimized operating system solution for full disk encryption
Features of Microsoft Bitlocker
BitLocker is Microsoft Windows's default integrated alternative, making it a simple and clear choice for many users.
Microsoft BitLocker Administration and Monitoring (MBAM) is an optional tool for centralizing management across distributed business deploys beyond individual desktop usage.
As part of its simple-to-use features, a network activation feature enables an automatic start of a Windows PC when connected to the internal network
4. Sophos SafeGuard Encryption
SafeGuard extends Windows BitLocker and macOSFileVault 's native capabilities with additional management functions
Features of Sophos SafeGuard Encryption
Another essential feature is reporting from a dashboard viewpoint that helps administrators implement regulatory enforcement encryption policies
The central management function enables an administrator to monitor complete disk encryption across a variety of devices is SafeGuard's core value.
Conclusion
In this article, we have seen what is Endpoint Encryption Software, how it works along with various Endpoint Encryption Software. You can choose any of them based on your requirements. I hope you will find this article helpful.
Recommended Articles
This is a guide to Endpoint Encryption. Here we also discuss what is endpoint encryption software, how it works along with various endpoint encryption software. You may also have a look at the following articles to learn more –