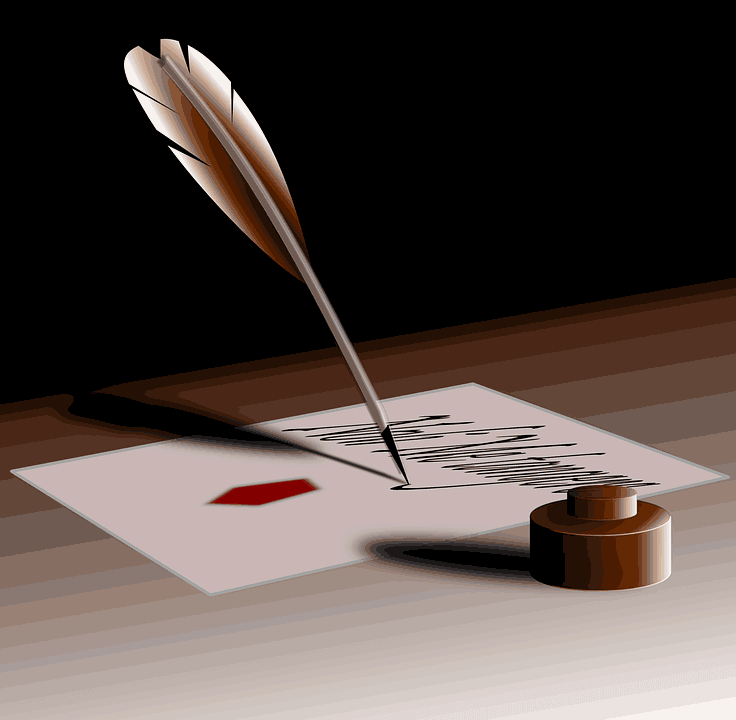 Email Signatures Ideas
Signatures exist from the time when most of today's netizens were not even born. Today, in the digital age, email signatures ideas have become as important a part of your brand identity as your company's letterhead. According to a study by writethat.name, it has been found that around 52% of the working lot send an email with email signatures ideas drafted with every outgoing mail that they send. It is because of this that they are able to maintain an ongoing and consistent impression on all business communication.
Although these email signatures ideas form an important part of a marketing tool for any company it has been seen that this is the most overlooked and underappreciated strategy followed by any company. These email signature ideas provide a creative and simple approach towards ending and closing a message. They are known to provide significant and prime information about you, your corporate identity, key message, and communication at an expert level and encouragement for better engagement from the receiver of the message.
The benefits of an email signature are far more than any company, be it of any size, should consider it as an important and inseparable part of their branding and marketing strategy. If you as an individual or as an entity, are not sure of what an email signature should consist of then you must hop on to this quick-fix do's and don'ts and leave an unforgettable impression!
Though it is a little complex and tricky to get on to the right email signature, here is a checklist for all the do's and don'ts of email signatures ideas
Do's
Design ideal email signatures for business
An ideal signature should have the first name and the last name of the message sender so that the recipient gets to know who the message is from. Next, it should contain the contact/telephone number of the sender so that if the recipient wants to contact he may do it with ease. Email signatures ideas should also include the profession, the designation or title of the sender, their social media profiles like Linkedin, and personal website links as well.
An email signature for business should include the company's logo to maintain your brand identity and help people in identifying you as a part of the company. You should never use an email signature that is completely designed as an image as it does not help you in digital marketing.
Check for any inconsistency
There should not be any inconsistency in terms of the signature you use and the signature others might be using in the company. For example-one employee may have been using the logo of the year 1998 and the other might be using the new logo of the company. Also, different employees may be using a different width of the signature which may look unprofessional. So keep a check that the same template is used by every single employee of the company.
Nowadays companies centrally configure email signatures ideas companywide through signature tools available on Outlook and hosted emails like Office 365 and Google Apps. These signatures are then applied to each Outlook user in the company. There are Exchange email Signature tools available at Microsoft Exchange Server that configures signature at the server level.
Insert image
Inserting images in your email signature is one good option that I would suggest you do. You should create an email signature as an image but insert images in your email signatures for business. While choosing pictures for email signatures to make sure you are using the ones with .jpeg or .gif image file format and not with .png image file format. Also, use the "no send" tag on all the images. This will make the pictures appear perfectly in the correct place.
Attaching a link to your site
Email signature offers you a great platform to increase your fan following on social media sites by including links to the company's social media pages like Facebook, Twitter, LinkedIn, and Google Plus. Under Policy Patrol, an email signature management program you can also latest tweet or blog post in your signature.
If you have a blog or a business engaged in articles and write-ups, you may want to expand your readership and circulation. In this case, it is a good idea to attach the link to your site along with the email signature. But make sure that the content of the link is relevant to the receiver of the email. For example-telling, someone to go on a link to read the current news, which however contains old news which hasn't been updated, creates a bad image of the sender.
Designing the email signature for different recipients
While designing your signature look, make sure to design it for every target audience. For example more than half of the recipients today read emails on their mobile devices. This means your signature will be shown on a small screen. Hence one should make sure to include everything that is "thumbable" i.e the recipient should be able to put their thumb easily on the links. Pay attention to the font size as well, as the screen of mobile devices is much smaller as compared to computer screens. It is advisable to use the sans serif text type with 11-14 point size.
Designing the signature according to the situation
You should try to have several email signatures ideas according to the situation and tone of email so that you can switch depending on the situation. Make several signatures ready, for example, one having a formal layout and the other a more informal layout. If your company is going to organize an event or a business meeting or annual function, you can communicate this freely through your free advertising space ie. Your email signature.
Try to have table tags
It is recommended to use HTML table tags to generate a signature as it renders a great visual layout and keeps everything in place. One may turn the borders transparent if one doesn't like the grid view. This is important as it will prevent anything from squashing into each other and keep them in place.
Use inline CSS
Inline CSS is important as it is understood by the majority of programs. Even if you're not technical you can have an editor do it for you instead of using any other tags which may not be read by all programs.
Test using the spam filter
Sometimes a horrible and confusing email signature ends up increasing the spam score instead of reaching the recipient. Use a spam filter like "SpamAssassin" to see whether your signature is appropriate or not.
Check your links
Keep a check on whether the links you added to your email signature are still working or not. Landing on a "404 page" would be annoying for a recipient and impact the company's image.
Write full-length HTML
One should not use shortcuts as many email platforms don't recognize the shortcuts. Write the HTML coding longhand. One should also not use CMS or word if they are non-developers, instead hire an editor for it.Html is an ideal tool for email signatures.
Short E-mail Signatures should be used for replies and forwards
As explained earlier, a longer email signature with designation, address, company logo, promotional message should be included in the first mail to be sent to any recipient. But, any emails that need to be replied to or forwarded to should have a shorter email signature. It should only have the name, phone number, email id, and the URL of the company's website. Email signatures disclaimers generally identify the long signatures, so a shorter email signature can do the work in further communication after the first.
Free of errors
Make sure that your email signature is free of any kind of errors. Proofread your email signature to ensure that there is no grammatical mistake. Always have a spell check and recheck the phone numbers, and addresses mentioned. An error in an email signature does not seem to be accepted in a professional world.
Email Disclaimer should be included
Never forget to include an email disclaimer on each mail that you send. A company's security is entrusted with an email disclaimer.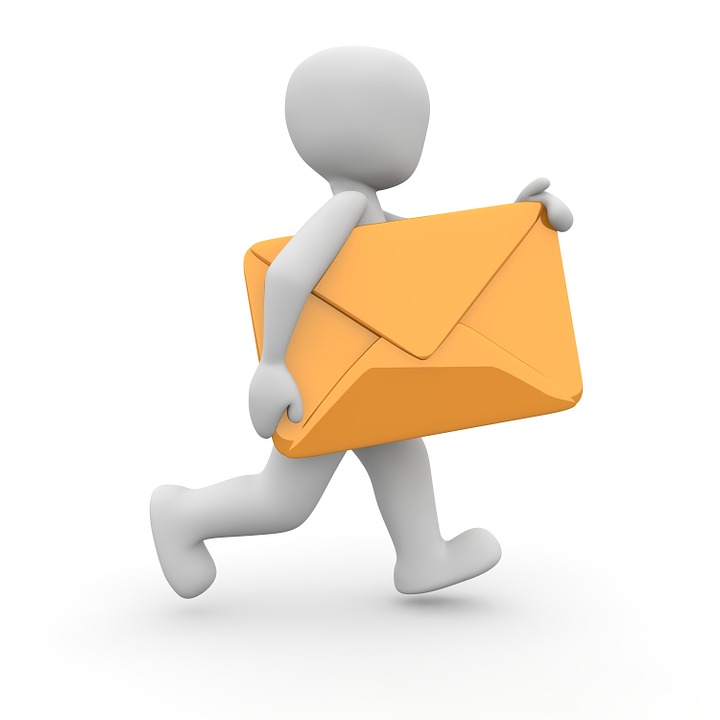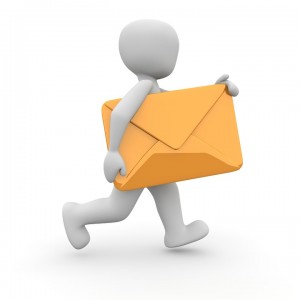 Image source: pixabay.com
Don'ts
Keep a check on images
Never let the images dominate the text, too large images overwhelm the text. Also, it may reduce the significance of an email, when a large signature is used with an email having 1-2 line text. Decide the look of your signature according to the type of email. For instance, the first email may have a bold, long and wide signature to make a professional impression. Further on replies, one should use a slimmer, simpler, and smaller signature.
Don't forget to add the "alt"
Don't insert images without the alt text. Remember to add image alt text –sometimes an image may not get loaded or displayed like what you have imagined. With alt text, anyone who receives that email can take their pointer over an image and get an idea of exactly what it is about
Don't add the "bullets"
It is advisable to avoid the use of bullets points as they contribute differently to different clients. One could use the rows in a table to have that desired list-like look.
Don't add the signature without a "break"
Never start your signature file just after the last sentence of the content in your email. It looks negligent and unskilled. Set an extra line break by clicking on entering one extra time after completing the content of your email. Also, don't extend your signature to more than 6 lines.
Double-check for any errors
Don't start using your signature template without completely verifying and reviewing it. Double-check for punctuation errors or errors in capitalization.
Don't add quotes
Don't add a quote because the recipient may find it offensive in some way. Quotes related to religion and politics should not be shared with one's business partners.
Don't add the email address in the signature
Limit the information you include in your signature. For example, one shouldn't attach their email address in the signature as the receipt would receive it anyways when he receives your email. Attach your name, contact number, profession, and personal website link.
Don't use too many colors
Use of color is advised especially when there is a lot of black text in your email but a lot of colors used in a signature would rather make it look informal and childlike.
Don't forget to test the rendering of all the clients
Never think that every recipient is seeing your mail from the same email client. Though most people use outlook for business communication, they may also be using other third-party email clients available to Linux or Windows users. They may also be using a client available on their tablet or mobile. So before sending an email try to check how different clients render your email differently and try to make any changes required.
Don't include too many ways to contact
One may have multiple contact numbers, addresses, websites, and social media networks and in this case, he/she may feel tempted to add all the bases of contact. But this doesn't work in reality. One should only use one or two good ways to contact. Too much information is confusing, boring, and overwhelming.
So, there you have a list of all the major do's and don'ts you need to follow in order to create and maintain an email signature for yourself. Always keep in mind that it is an important aspect of your brand identity and leaves an impression instantly about you and your company. So be very sure and follow these steps to come up with an email signature for yourself. So, don't sit and search more on email signatures. Open your mail and get started with creating an email signature that can leave a recipient know well about you and your company.
Related Articles:-
This has been a guide to the email signature ideas that have become as important a part of your brand identity as your company's letterhead. These are the following external link related to the email signatures ideas.