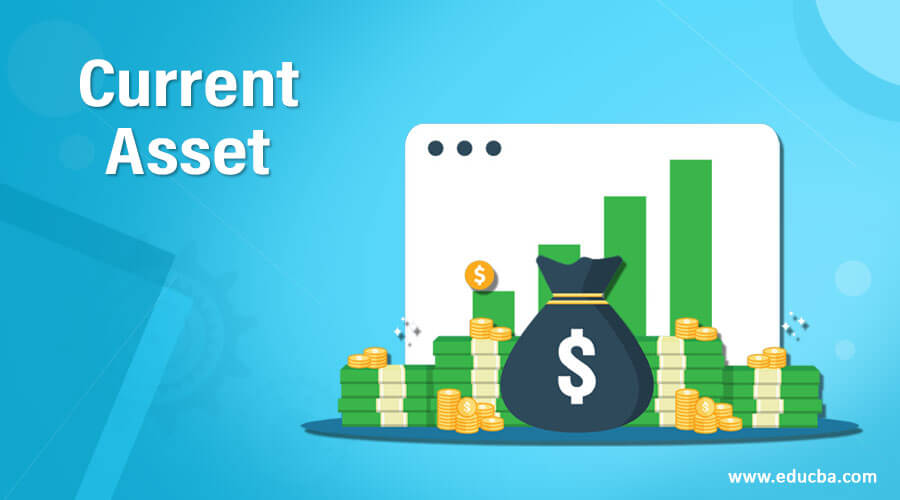 Introduction to Current Assets
A current asset can be defined as economic resources owned and controlled by an entity which are expected to be sold, realized or consumed within 12 months from the date of acquisition, or expected to be utilized within 12 months from the balance sheet date or within normal operating cycle of business,  is an inventory item or an cash and cash equivalent.
Explanation
Current assets are also current as current account are short term assets expected to get realized or utilized within a short period of time. This act as an essential component of working capital and current ratio. These are used to fund daily business operations and to pay for the ongoing and fore coming operating expenses. Usually, these are held for a short period of time say one fiscal year.
Formula of Current Assets
It can be derived by the addition of all such assets which gets converted into cash within a fiscal year.
Current Assets = Cash + Cash Equivalent + Account Receivable + Inventory + Prepaid Expenses + Marketable Secuities + Other Liquid Assets
Examples of Current Assets
Examples in the order of liquidity include following –
Cash And Cash Equivalent like currency, US treasury bills, checking accounts.
Temporary investments
Stock inventory
Accounts Receivable
Marketable securities
Prepaid expenses
Types
Given below are the types:
Petty Cash: Small amount of cash that is used for small and immediate expenses in business operations. This balance is shown under the assets section in the balance sheet as a part of cash and cash equivalent.
Cash in Hand: Type that accrues from the direct sale or cash collection from the customers of a business. It is recorded as debit cash in hand
Cash at Bank: Money that is kept in saving, current A/c maintained with the bank is called as cash at bank. However, money deposited with bank for more than one year that amount is classified under non-current asset.
Accounts Receivable: Goods/ services supplied on credit are classified under A/c Rec.It is expected to be collected within one year.
Inventory: All three types of inventory like raw material, Work in progress and finished goods are always classified as current assets Inventory includes the cost of goods sold and expenses born in that particular period.
Short-Term Investments: All liquid investments kept for a period not longer than one year are classified as short term investments.
Current Assets and Liquidity
Liquidity is a term that denotes the asset ability of converting itself into cash or any cash equivalent.In terms of liability, liquidity is the ability to settle dues when they are due. It include the assets that are expected to convert themselves into cash within a year. Liquidity is dependent on the speed at which asset gets converted into cash and its nearness to cash. Under the asset, cash is the most liquid asset. After cash the order of liquidity is –  short term investment, debtors, inventory, prepaid liabilities. To evaluate companies' liquidity the financial ratio or acid test ratio is calculated by dividing the amount of quick assets(assets reduced by inventories, prepaid expenses) of a company by the amount of current liabilities of a company.
Current Assets in Accounting
These are different from long term assets and represent those assets that can be converted into cash within a year. It represents liquid assets of a company and includes only those which are capable of getting liquidated at a fair price in one year period. They are first to be listed in asset section presented in order of liquidity. These are recorded at fair market value and then evaluated and adjusted throughout with valuation account. These accounting is guided by applicable GAAP. All GAAPs usually record and report the assets at fair market value as these are readily realizable. If these are overstated, it misleads the investors and creditors who rely on the information and make decisions regarding the company.
Uses of Current Assets
Uses are given below:
1. Management Point of View
The amount of current assets maintained by an enterprise is of key importance for the management of the company with regard to day to day business operations. Over accumulation of this may prove to be a costly affair as there is a time value of money. On the other side, deficiency like any inventory item may hamper business operations. Payment of bills and loans gets due at the end of each month, the company's management must be ready to spend the cash for paying the bill. The dollar value of the it reflects the total cash and liquidity position of the company. Also, it helps management in preparing for the necessary arrangement for the smooth running of business operations.
2. Investors and Other Stakeholders Point of View
These are used to determine various accounting ratios like current ratio, liquid ratio, working capital ratio etc for the purpose of financial statement analysis. Various stakeholders keep an eye on such ratios and take decisions accordingly. Liquidity ratios are used to determine the debtor's ability to pay off the debt obligation. The dividend pay-out ratio helps investors to determine dividend payments by the company. Similarly, different stakeholders use the asset information for their analysis.
Advantages and Disadvantages
Below are the advantages and disadvantages mentioned:
Advantages
Some of the advantages are given below:
It indicates the short term financial health of a company as they provide information about the amount of cash available with the company to meet the financial responsibilities.
These represent how continuous day to day operations are being funded.
It gives stakeholders a clear view of the firm's liquidity.
It helps in determining liquidity position by forming part of various ratios which in turn evaluates the risk involved in an operation and its value.
By this, one can determine liquidity ratios which help in measuring the company's capacity to pay off debts without raising outside funds.
Disadvantages
Some of the disadvantages are given below:
There is no disadvantages of this but as discussed under "Uses of Current Assets" maintaining an adequate amount of this is most crucial for any organization as excess holding may lead to the increased cost of business operation or loss of an opportunity. While on the other hand, inadequacy or lack of required asset may hamper business operations, goodwill of the organization. Therefore, maintaining an adequate amount of the assets is most important for any business organization.
Conclusion
The current asset is any asset which is expected to be sold, realized, or consumed within a short period of time or get converted into cash in hand or any liquid. This act as the blood of any organization which maintains its day to day business operations. Determining and maintaining adequate levels of the asset is very crucial for business entities.
Recommended Articles
This is a guide to Current Asset. Here we also discuss the introduction to Current Asset along with the types, advantages and disadvantages. You may also have a look at the following articles to learn more –