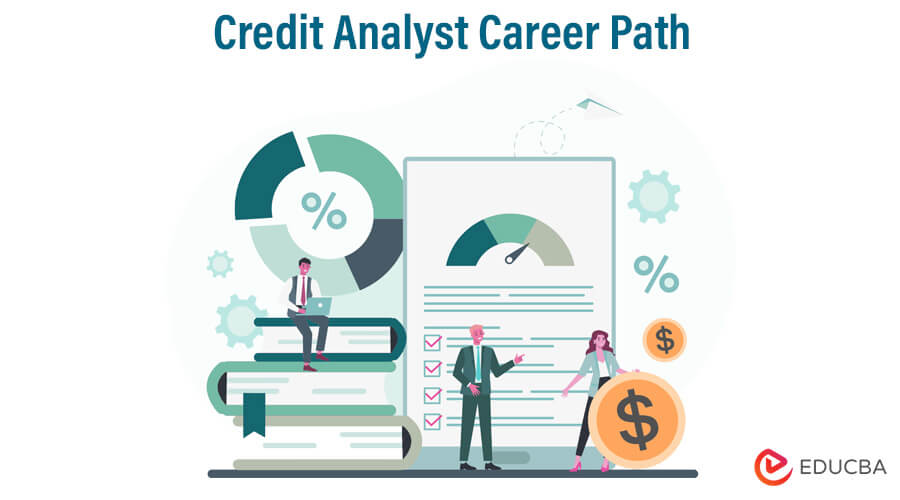 Credit Analyst Career Path
When an individual or any firm needs money, it approaches the lender whose job is to examine whether lending money to that borrower will be safe, i.e., whether the borrower will be able to repay the money or go bankrupt. So the professional performing this analysis activity is called Credit Research Analyst.
In technical terms, Credit Research Analyst is a finance professional who is proficient in evaluating the creditworthiness of individuals or businesses. Based on the borrower's financial history and current situation, a Credit research analyst determines the likelihood that a borrower will be able to meet the financial obligations and repay the loan.
Credit Analyst performs fundamental credit analysis in corporate bond, Fixed Income, and many others. This involves analysis of financial statements and industry overviews. An analyst also provides critical support to Portfolio Managers. He has to search and collect material, create financial models, also perform relative value analysis.
They have to handle relationships with traders, investors, salespeople, etc.
Overall they undertake the risk assessment analysis of lending proposals.
The role of Credit research analyst/credit research analyst jobs is evolved around Risk Management, where he has to understand the risks and find out the ways to overcome these risks.
Credit research analyst/credit research analyst jobs are also expected to remain informed about legal activities.
Top Skills Required for Credit Analyst Career Path
The candidate should be well qualified in a financial domain with accounting knowledge.
One working in the commercial sector should know the industry and the economy.
The candidate should be good analytical and technical skills.
The candidate should be proficient in MS Word and Excel tools.
A candidate must work on several reports simultaneously and have multitasking abilities.
The candidate should have excellent communication skills and the ability to solve a problem quickly.
The Credit Research Analyst role requires a strong combination of interpersonal, analytic, and decision-making skills.
Most importantly, they are expected to have strong ethics.
Opportunities:
Credit Research Analyst holds a chance to work in corporations or financial institutions that lend money.
Commercial Banks
Investment Banks
Credit Rating Agencies
Knowledge process outsourcing (KPO)
Mutual Fund Houses
Qualification
Commerce Graduates
Post Graduates like MBAs and CAs
Most organizations prefer postgraduate candidates with relevant experience of one to two years.
Certification of Credit Rating
Best Career Growth in Jobs
From the junior level, one can step to a senior position or even to the management level to handle a team of professionals.
With appropriate qualifications and determination, one can reach a top management position like MD or CEO.
Note:
Become a Credit Analyst
Develop yourself for superior level financial risk analysis skills. Learn the credit rating process for companies. Live application of credit rating model on a company.
The Payoff in Credit Analyst Career Path
The pay package is variable concerning the geographical region and organization structure.
From a reputed organization, it is somewhere around Rs. 5 lakhs to Rs. 6 lakhs per annum. Also, depending on your performance company offers you pay hikes.
Recommended Articles
Here are some articles that will help you get more details about the Credit Analyst Career Path, so go through the link.