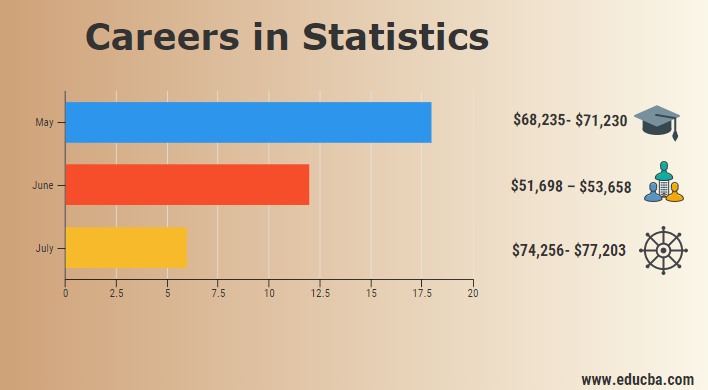 Introduction to Careers in Statistics
In this topic, we are going to learn about Careers in Statistics as we heard about big data technologies and how data from different sources are brought together to form big warehouses of data. But what to do with them? Is only collecting data enough? Who will give insights into what is really happening with the data? "Statisticians" are the ones who can look through the data and derive insights by converting it to information.
Some of the best ways to really know how statisticians work can be seen in a few movies like Alan Turing's "Imitation Game" and "Money Ball".
Statisticians are the decision-makers in the real world when it comes to calling shots, like whether to invest in ABC company or not? Who would win the elections? What would be the oil price? What would be the airfare price? Etc
Education Required to Build Careers in Statistics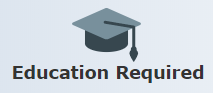 A statistician should have a bachelor's degree or a master's degree to build careers in statistics, mathematics, engineering, economics, or computer science.
A statistician should have strong hands in SQL (Structured Query Language) for getting the required data for analysis (Usually, the analysis (EDA Explanatory Data Analysis) is done on a small set of data).
A modern-day statistician should also have strong coding skills which can be used to design new algorithms on the way. Python or R (These are the open software available) are the preferred languages (R is basically used for statistics); on the other hand, SAS is a licensed version.
A statistician should have good written, oral communication skills and problem-solving skills.
A statistician should have the ability to communicate results and findings to other non-statisticians and the ability to influence others.
A statistician should have a practical as well as a strategic approach to work and a high level of accuracy to detail.
A statistician should be able to meet deadlines and work with teams or alone.
Responsibilities of Careers in Statistics

A statistician should be able to consult with clients to discuss what data to be collected and how much data is needed to be collected.
A statistician should be able to design experiments conduct trials on data or generate questions for surveys to produce the required data.
A statistician should interpret the data and make sure that the decisions he/she makes are not solely based on intuitions.
A statistician should be able to present his/her results to senior managers, regulatory authorities or clients, thereby taking a call on the key decisions based on results and advising policymakers and government authorities.
A statistician should be able to carry out research, often as part of a team and writing reports or articles for publication.
Career Path in Statistics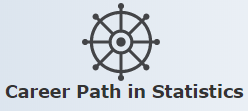 There are two ways, one is the traditional way, and the other is the recent trendy way.
A bachelor's degree in Mathematics would be an ideal thing to start off in the traditional way.
Then after the bachelor's degree, a master's degree program in the same field or a related field in statistics.
It will a good thing to go for a PhD program if one goes through the traditional way of making your career path in statistics.
Internships and other career opportunities open up once you do your master's, and doing 2-3 internships would notch up your chance of getting your dream job.
After that, one is good to go and have a full fledge full-time employment.
The trendy way is to pick up a micro-course in data science and participate in hackathons, opening up opportunities for people with a non – mathematics background.
Application Areas of Statistics
Careers in Statistics are used in each and every field nowadays, and here are a few of them.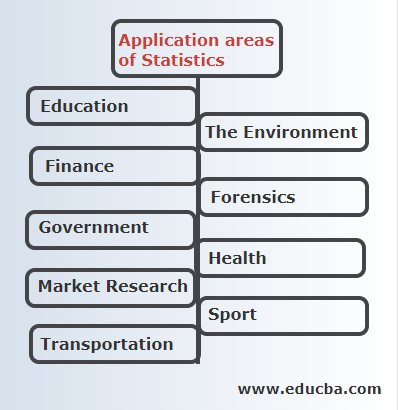 Let's look at a few of them in detail:
In the field of the education sector, for providing projections of future student numbers which will allow changes in the birth rate and assess the number of teachers that will be needed in the sector.
In medicine, designing experiments to assess the effects of drugs and associated side effects or to design, implement, and analyze clinical studies.
In the field of environment, collect data to monitor air pollution levels and keep an eye on the levels of toxic gases.
In the field of food, researchers collect data to measure the toxicity of food additives and recommend which items should be included in food production.
E.g. folic acid in bread making;
In the field of market research for predicting demand for products and services, thereby designing an experiment to improve the quality of products.
In politics, statistics can be really useful for deriving the sentiment of the people and predicting the results.
In transportation and logistics, statistics can be used to predict the supply and demand of particular regions for piling up or reducing the stocks.
Salary (US data and not India specific figures)
The below table represents the salaries of the different job titles under which the statisticians are engaged in companies and their pay grade
| | |
| --- | --- |
| Job Title | Salary |
| Statistician I | $51,698 – $53,658 |
| Statistician II | $68,235- $71,230 |
| Statistician III | $74,256- $77,203 |
| Statistician IV | $92,585-$94,115 |
| Statistician V | $114,897-$116,544 |
| Economist(Corporate II) | $108,924-$110,789 |
| Economist(Corporate III) | $125,394 -$127,187 |
Conclusion or Career Outlook
Everyone looks out for a high-paying job and what makes statistics stand out of all is that it can join the dots of a problem and give a solution that is notable based on intuition but backed up by real logical reasons from the data.
Statistics can also be applied to one's personal life; for example, one may be interested in investments, say mutual funds, apply his stats skills, and make some good money out of it.
With the advent of increase in technology like AI (Artificial Intelligence) and machine learning techniques, statistics become a core course (backbone) of these technologies. Nowadays or in the near future, one may call a statistician as the "God of Data".
Recommended Articles
This has been a guide to Careers in Statistics. Here we have discussed the Introduction, Education, Career Path in Statistics, Salary and Career Outlook in Statistics. you may also look at the following article to learn more –