Updated May 2, 2023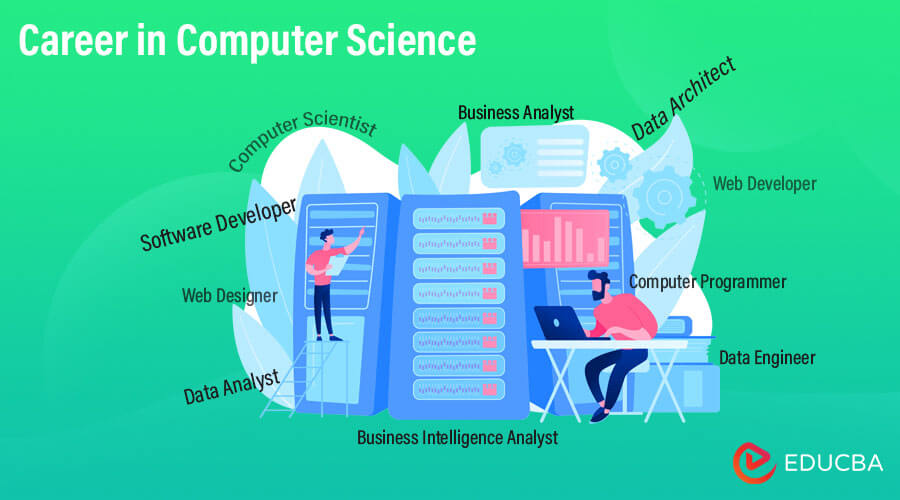 Overview of Career in Computer Science
Are you the one who is always fascinated by deciphering codes and likes to solve puzzles? Do you have a knack for learning new programming languages and engineering things and generally get more fascinated by the internal workings of a computer than to see what is there on the outside of it? If the answer to all these questions is yes, congratulations on landing the right post and choosing a computer science career.
Studying theory, engineering, and experimentation forms the raw basics of the computer's design and workings. A scientific and pragmatic approach for the computation of its applications and a systematic study of the structure, feasibility, expression, and mechanization of the procedures (also known as algorithms), which underlines the acquisition, representation, processing, communication, and storage of information. Let us study the different aspects of a Career in computer science in detail.
Education in Computer Science
You need no prerequisite education to pursue a career in computer science or dream technology. You should have computers and belong to the science stream while doing your intermediate to pursue this course in your graduation. Apart from the academic prerequisite, you are also expected to have the right frame of mind and analytical skills to devise programs and systems and a troubleshooting approach. You are also likely to be versed in communication so that communication with non-technical people doesn't become a challenge if you are left out without jargon. Creativity and hard work are other key factors that form an integral part of computer science.
Career Path in Computer Science
When it comes to the future, there is a guarantee that it's doubtful for you to find a field with a more optimistic and promising outlook than computer science. The best part about being associated with computer science is that you get a wider horizon and many options to choose from. For example, if you are much into coding and websites like HackerRank, HackerEarth, CodeChef, etc., are your thing, then don't give a second thought to choosing this course and expect to out as a software developer.
Suppose you are more into networking, configuring Wifi, and ethically hacking into networks and systems in your area of interest. In that case, the network administrator and an ethical hacker can be your career paths.
Suppose the website's background needs some customization, and your interest lies in making the visible components more catchy and useful. In that case, computer science will help you become a front-end developer.
Suppose you are fascinated to know about backend data storage and how that is retrieved and playing with data in your area of interest. In that case, your career lies in database administrator or backend developer.
Limitless areas and options are available for those with a constant zeal and enthusiasm to develop and create something innovative and unique.
Today, companies seek full-stack developers who can efficiently handle their entire information technology department instead of targeting only backend or front-end developers.
Another field comes up with the advent of mobile devices, where mobile and device developers provide support.
I can take all day and might still not be able to complete the areas computer science provides a way to. With the evolving technology, you would find hundreds of roles and responsibilities managed by people who chose their careers in computer science.
Job Positions
We know the biggest question you might have now is what kind of job position tags I can expect with me once I complete the course. To answer this question, we have listed a few job positions which have a prerequisite for computer science professionals: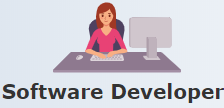 Software Developer
As already discussed, the jobs with this designation would provide you with a primary source of employment. As the name suggests, software developers work on creating and developing new software developers or applications as demanded by the client or by the organization using various tools, techniques, methods, and, of course, programming languages.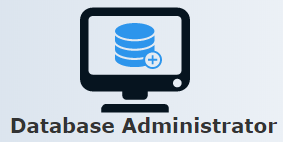 Database Administrator
He analyses and evaluates the data needs of the users. They work on developing and improving data resources to store and retrieve important information.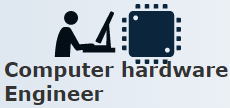 Computer Hardware Engineer
He is the one who is responsible for managing all kinds of system hardware components. He should be able to build systems capable of supporting robust large-scale applications.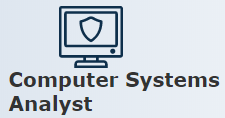 Computer Systems Analyst
The analyst analyses an organization's data and computer systems and provides inputs to upgrade the systems. He is the one to adopt any new technology and ensure the organization can adapt easily.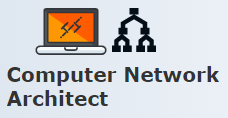 Computer Network Architect
He is the one who designs all the network topology and the graphs to be followed for a network to persist so that an efficient and performance-filled network can be established.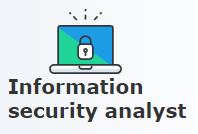 Information Security Analyst
With the increase in cyber-attacks, the security of a system becomes essential, and this is where an information security analyst comes into the picture. He ensures all the systems and applications are secured to avoid any breach.
Salary
You now have a brief idea of the roles and responsibilities; let us look at the paychecks you can expect. Though this figure is highly relative to computer science has a huge set of dimensions with an average salary of $80,000 and increasing. This ranges from as low as approximately $50,000 to as high as $130,000.
To be employable in computer science, you must possess technical and practical skills similar to other engineering domains. Working under constant pressure and heavy deadlines requires dedication and determination from computer professionals. The product outcome as a result of this hard work is worth celebrating. I hope this article has solved significant queries of yours. Feel free to write to us with your questions, and stay connected to our blog for more articles.
Recommended Articles
This has been a guide to a Career in Computer Science. Here we have discussed the overview of computer science, education, career path, job positions, and salary. You may also look at the following article to learn more –