Introduction to Can Turnitin Detect ChatGPT
Understanding Turnitin's functionality is essential for students, educators, and institutions alike. This plagiarism detection tool, revered in academic circles, goes beyond simply identifying copied content. It offers a comprehensive insight into the intricacies of academic integrity, promoting originality and fostering a culture of responsible research and writing.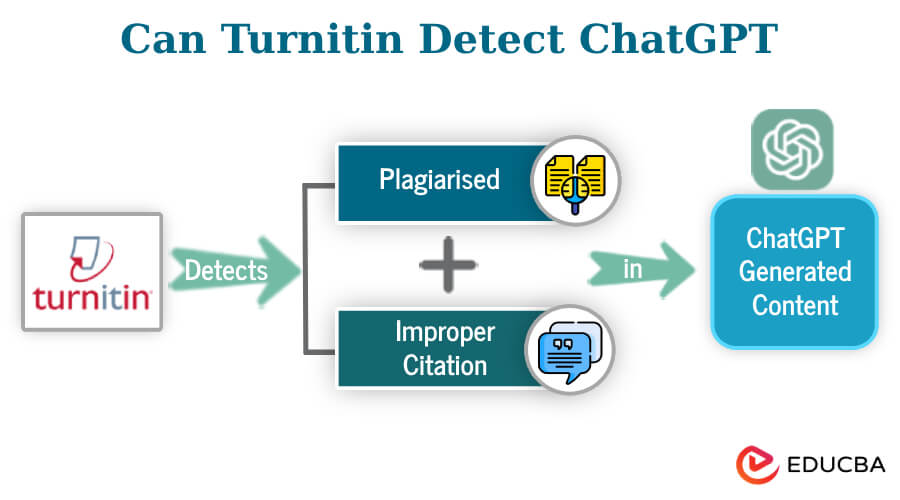 Table of Contents
Evolution of Turnitin Technology
The evolution of Turnitin technology is a fascinating journey through the realm of plagiarism detection and academic integrity. Since its inception in 1998, Turnitin has continuously adapted and expanded its capabilities to meet the evolving needs of educators and students.
Initially, Turnitin was a rudimentary tool that primarily focused on identifying direct text matches between submitted papers and existing sources. Over time, it has undergone significant advancements. Today, it detects verbatim plagiarism and employs sophisticated algorithms to pinpoint paraphrased content and other forms of academic misconduct. It has extended its reach to encompass various content types, including essays, research papers, and even multimedia submissions.
Turnitin's database has grown exponentially, housing an extensive repository of academic content across the globe, making it increasingly accurate in detecting plagiarism. The technology's ability to provide detailed similarity reports has become a valuable tool for both educators and students, allowing them to address potential issues and learn from their mistakes.
Moreover, Turnitin has expanded its services to include peer review and feedback features, enhancing the learning experience and promoting constructive critique. In recent years, it has integrated machine learning and artificial intelligence to enhance its detection capabilities further, ensuring that even subtle instances of plagiarism are brought to light.
The evolution of Turnitin technology underscores its commitment to maintaining academic integrity and helping educators foster a culture of originality.
AI-Assisted Writing and ChatGPT
AI-assisted writing has revolutionized how people approach content creation, and ChatGPT stands at the forefront of this transformative technology. Developed by OpenAI, ChatGPT is an advanced language model that utilizes artificial intelligence to enhance the writing process.
ChatGPT's capabilities go beyond mere text generation; it offers real-time suggestions, aids in structuring ideas, and provides valuable insights for various writing tasks. Whether it's crafting compelling articles, drafting persuasive emails, or even academic research, ChatGPT is a versatile tool that empowers writers to improve their efficiency and creativity.
One of the key strengths of ChatGPT is its ability to generate coherent and contextually relevant content, making it an invaluable partner for individuals seeking to communicate effectively. It can assist users in refining their writing style, adapting to different tones and purposes, and ensuring the content is engaging and error-free.
ChatGPT's AI-assisted writing capabilities synergize human creativity and machine intelligence, allowing writers to overcome creative blocks and boost productivity. It encourages user and AI collaboration, enabling a dynamic, responsive, and efficient writing experience.
ChatGPT remains at the forefront as AI-assisted writing technology advances, bridging the gap between human expression and artificial intelligence.
Challenges in Detecting ChatGPT-Generated Content
Detecting ChatGPT-generated content presents a unique set of challenges in the context of content moderation and ensuring online safety.
One significant hurdle is the model's ability to produce contextually relevant, coherent, and seemingly human-like text. This makes it difficult for traditional content moderation systems to distinguish between content generated by ChatGPT and that written by humans.
Moreover, ChatGPT can be fine-tuned to mimic specific tones, styles, or biases, which raises concerns about the potential for generating harmful or inappropriate content. The challenge lies in identifying such instances effectively, as the model can adapt its responses to evade conventional keyword-based filters.
Another challenge is the rapid generation of massive volumes of text by ChatGPT, making manual review impractical for large-scale platforms. Automation through AI-powered solutions is essential, but developing algorithms that reliably detect problematic content without producing a high rate of false positives is complex.
Balancing content moderation with freedom of expression is an ongoing challenge. Overly aggressive moderation may inadvertently stifle legitimate discussions, while lax oversight may allow harmful content to flourish.
The evolving nature of ChatGPT and the continuous development of new variants further complicate the detection process. Keeping up with these developments and adapting content moderation strategies is essential to address the challenges associated with ChatGPT-generated content.
Tips to Prevent Turnitin Detection
Detecting AI-generated content is challenging, as students, scholars, and writers, we have all faced hard times figuring out how to pass Turnitin's detection and plagiarism checks.
Some of the following tips can be followed to get through checks unnoticed-
Reword and paraphrasing your content ensures that the crux of the content remains the same while avoiding any plagiarism checks.
If you avoid AI writing tools and summarize the information yourself, you can significantly reduce the chances of detection.
Briefing your content with a clear idea of what to write and a clear understanding of how Turnitin's AI detection system works can significantly help you pass it.
You can use Undetectable.ai. Undetectable.ai's Detection can pass Turnitin's AI detection and rephrase AI-generated content into human-like content.
Third-party programs like QuillBot operate as advanced AI-driven paraphrasing tools. They employ natural language processing (NLP) algorithms to analyze the input text, understand its context, and then generate a rewritten version that retains the original meaning but with different wording. QuillBot can help users improve their written content's clarity, style, and overall quality. By offering multiple paraphrasing options, users can choose the level of transformation they desire. These programs are increasingly valuable for content creators, students, and professionals looking to enhance their writing, ensuring it is original and engaging. However, it's essential to use such tools responsibly and understand that they're meant to assist in the writing process rather than substitute for genuine understanding and creativity.
Avoiding copy-pasting is crucial in maintaining academic integrity, professional ethics, and originality in any form of content creation. Copy-pasting involves taking someone else's work and presenting it as your own, which breaches trust and can lead to serious consequences like plagiarism. Instead, focus on understanding the material, summarizing it in your own words, and citing sources when needed. This upholds ethical standards and encourages critical thinking, creativity, and a deeper comprehension of the subject matter. Original work is a testament to your knowledge and skills, demonstrating your ability to contribute valuable insights to your field or discipline.
The above-mentioned tips can help you pass Turnitin AI detection, avoid plagiarism, and submit quality academic and research papers. Your work remains authentic and clean.
Effects on Academic Integrity
Academic integrity is a fundamental pillar of education, emphasizing honesty, ethics, and the responsible pursuit of knowledge. When academic integrity is compromised, it has wide-ranging effects on individuals and educational institutions.
Diminished Learning: Cheating or plagiarism undermines the very purpose of education. It prevents students from fully engaging with and understanding the material, hindering their long-term academic growth.
Erosion of Trust: Academic institutions rely on trust among students, faculty, and staff. Breaches in academic integrity erode this trust, damaging the institution's reputation.
Unfair Competition: Cheating creates an unfair advantage, placing honest students at a disadvantage. This unfair competition can lead to disillusionment and demotivation among those who uphold academic standards.
Compromised Credentials: Individuals with compromised academic integrity may find their qualifications devalued, affecting their future employment and academic opportunities.
Institutional Consequences: Educational institutions may suffer reputational damage, affecting their ability to attract quality students and faculty.
Ethical Dilemmas: Students who cheat or plagiarize face ethical dilemmas that can influence their moral development and personal integrity.
Legal Ramifications: In extreme cases, academic dishonesty can lead to legal consequences, such as lawsuits or loss of professional credentials.
How does Turnitin Detect AI-generated text or ChatGPT?
Turnitin, a leading plagiarism detection tool, has been adapting to the challenges posed by AI-generated text. The proliferation of AI-powered content generation tools, like GPT-3, has raised concerns regarding their integration with Turnitin.
Turnitin is continuously evolving its technology to stay ahead of these developments. While it effectively detects conventional forms of plagiarism, it has been enhancing its algorithms to identify AI-generated text. Turnitin recognizes the unique linguistic patterns and structures often associated with AI-generated content, making it better equipped to flag such submissions.
Another approach Turnitin is taking is collaborating with AI technology providers to create solutions to detect AI-generated text better. This cooperative effort aims to improve the accuracy and reliability of the detection process.
Educational institutions also play a crucial role in addressing AI-generated content by setting clear guidelines and policies. They may require students to disclose the use of AI tools in their assignments, which can help maintain academic integrity.
In summary, Turnitin is actively addressing the challenges posed by AI-generated text through ongoing development, partnerships, and educational initiatives. This ensures that the tool remains effective in upholding academic integrity while adapting to the changing landscape of content creation.
Evolving Strategies for Academic Integrity
The landscape of academic integrity has evolved significantly in response to the challenges presented by technology and changing educational paradigms. New strategies have emerged to foster a culture of honesty and ethical conduct in academic environments.
Technology Integration: Educational institutions now utilize plagiarism detection software like Turnitin to identify copied or improperly cited material. These tools serve as a deterrent and provide an opportunity for students to learn about proper citation and academic writing.
Educational Initiatives: Many institutions offer courses or workshops on academic integrity, promoting an understanding of what constitutes plagiarism and how to avoid it. This proactive educational approach helps students develop good practices from the outset.
Personalized Feedback: Instructors often provide feedback on assignments to guide students toward better research and writing practices. This individualized approach encourages self-improvement.
Collaboration and Communication: Encouraging open discussions on academic integrity and its ethical implications can foster a sense of responsibility among students and faculty alike.
Assessment Diversification: Changing assessment methods, such as focusing on critical thinking, practical applications, or oral presentations, can reduce the temptation to plagiarize and promote a deeper understanding of the material.
Encouraging Originality: Shifting the focus from reproducing information to creating original work promotes academic integrity. Encouraging independent research and critical analysis can be effective.
Future of Turnitin and AI Detection
The future of Turnitin and AI detection is poised to be transformative and essential in maintaining academic integrity. As AI technology continues to advance, Turnitin's role in plagiarism detection will evolve in several key ways.
Enhanced AI Integration: Turnitin will increasingly integrate AI and machine learning to identify AI-generated content better. Developing algorithms capable of discerning human and AI writing styles will offer more accurate and nuanced results.
Multimodal Content Analysis: Turnitin will expand its capabilities to include analysis of not just text but also other content forms, such as images, audio, and video, ensuring a comprehensive approach to detect plagiarism in multimedia submissions.
Real-time Feedback: Turnitin will offer real-time feedback to students and writers, detecting potential issues and providing suggestions for improvement as they write, fostering better writing habits.
Contextual Analysis: Future iterations of Turnitin will consider the context and intent behind the content, reducing false positives and better understanding instances where source usage is legitimate.
Ethical Considerations: Turnitin will continue collaborating with educators and institutions to establish ethical guidelines regarding AI use in content creation, balancing fostering creativity and upholding academic integrity.
Educational Resources: Turnitin will continue to provide educational resources to help students and writers understand plagiarism, citation practices, and responsible research.
Conclusion
Turnitin's effectiveness in detecting ChatGPT-generated content depends on the platform's evolving capabilities and the unique linguistic patterns of AI-generated text. While it may not be foolproof, Turnitin remains valuable in upholding academic integrity, encouraging responsible writing, and deterring unethical practices.
Recommended Articles
We hope that this EDUCBA information on "Turnitin detect ChatGPT" was beneficial to you. You can view EDUCBA's recommended articles for more information.