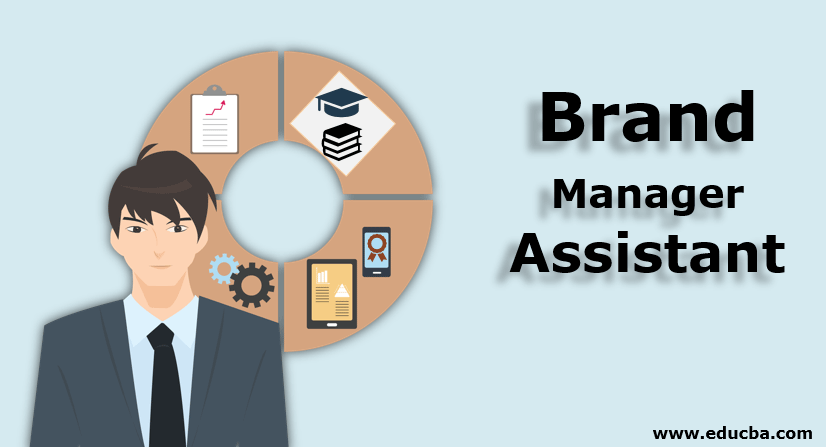 How to Become a Successful Brand Manager Assistant?
A brand manager assistant combines creative, analytical, marketing, and sales skills to manage a brand. The ultimate goal behind all the branding activities that the brand manager assistants do is to promote their company's products and services and become a relevant and valuable brand. Their duties can involve developing product and communication strategies and helping determine the image of the brand in front of its customers. They are the hands that contribute largely to the brand manager's marketing plan and communication strategies.
They are also responsible for market research and consumer analysis and their competitor's marketing and product development to update current strategies and establish new goals. In addition, they are required to have good coordination with the sales team, marketing team, and management to give updates on campaign progress and receive feedback to determine strategic changes. They may also be involved in interacting with customers to make them aware of the goods and services they offer and take proper feedback to improvise on their future strategies. Hence, in this article, you will understand the eligibility, skills needed, growth scope, roles and responsibilities, and finally, the steps needed to become successful as a brand manager assistant.
Required Education and Skills for Brand Manager Assistant
Following is the education and skills required for brand manager assistant are as follows:
1. Education
Degree Required: Bachelor's degree. MBA may be preferred, but not necessary.
Field of Study Preferred: Marketing, communications or related fields, such as public relations. Courses in statistics, journalism, and market research are also beneficial.
2. Skills
Good Communication and Presentation: They need to have strong communication skills to help develop brand strategies, communicate the ideas, and educate the customers about products/services or take feedback to improve their strategies.
Analytical Analysis: Analytics lies at the core of a brand manager assistant's role. While designing strategies, it is essential to analyze the customer and market data to help make recommendations and reach appropriate conclusions.
Creativity: Brands that stay relevant have their brand managers always bringing out something new and creative. When they create a new brand asset, they clearly state their expectations but also leave room to think creatively.
3. Growth Curve
In general, there are four key levels in the growth curve:
Brand Manager Assistant
Brand Manager
Marketing Director or Group Marketing Director
VP Marketing or CMO
Role of a Brand Manager Assistant
Below are the different roles of brand manager assistant:
1. Brand Manager Assistant helps build brand loyalty
Creating, maintaining and ensuring that a brand is recognizable and valuable to its customers are some of the major responsibilities. Overall, their job is to manage the image of a brand.
2. Brand Manager Assistant helps develop brand strategies
They help develop long-term strategic new product plans under the guidance of a brand manager. Brand manager assistants learn to create strategies to strengthen logos, tagline, and product specifications and ensure that all are in line with the brand image.
3. Brand Manager Assistant helps with marketing plans
In order to ensure that a brand is successful, these managers are responsible for assisting teams in developing feasible and mindful marketing plans that drive the best ROI.
4. Brand Manager Assistant has to perform research
Performing market research and customer analysis is one of the base requirements for a brand manager assistant. This is an important factor in order to identify market opportunities and customer issues to develop and improvise strategies and promotions going forward.
5. Brand Manager Assistant analyzes customers' Behavior and Needs
To understand customer behavior and demands, brand manager assistants are required to help determine the kind of products in demand. This helps understand what the customers looking for in a brand, leading to higher brand loyalty.
Key Points to Become a Successful Brand Manager Assistant
Below are some key points for becoming a successful brand manager assistant:
1. Turn data into analytical Stories
Like this, you will deal with a ton of data related to market research, data collection, survey results, market share results or test results. It is important to analyze convert these data points into relatable recommendations and actionable insights. You would need to start asking questions and putting together stories.
2. Take in-charge of the Projects
As you gain experience, your brand managers will put most of the responsibility of the campaigns on you. So, slowly get in the habit of taking up initiatives. Also, as you mature, start to push your own ideas into the system and create your own project list. Start crafting smart decisions on your own and communicate and discuss those ideas with your boss.
3. Make it happen through others
Instead of simply managing the project's steps, find ways to make each project better, faster, or deliver more significant results. Identify the weaknesses and bottlenecks and make the best use of other people in the team to get those things done. Inspiring and motivating people to give their best ideas, put in their best effort and deliver the best work.
4. Speak out to challenge the strategy
In order to grow to the next level, get in the habit of challenging the current set of things and start asking questions. Challenge the current strategy will make sure you realize the scope of bettering it. Always keep your thinking cap on and feel confident in your strategic thoughts.
5. Be accountable for your work
Accountability has to the first stepping stone to ownership and growth. This sends a strong signal that you are ready to take the next step and become a Brand Manager. You should have the magic to find the right balance by motivating your team to give their best and knowing when to step in and advise where things are going wrong. Stay on top of timelines and lead your project teams. Be action-oriented and solution-focused. Be the main point of communication for all team members, and along with these things, do keep your manager aware.
Conclusion
To conclude, a brand manager assistant is the face of the brand, which works on all the steps right from the conceptualization of the products/services to the customer satisfaction and feedback collection. They help shape the public image of their company and its products and services through branding strategies.
Recommended Articles
This is a guide to the Brand Manager Assistant. Here we discuss How to Become a Successful Brand Manager Assistant and the Required Education and Skills. You can also go through our other suggested articles to learn more–