Updated April 7, 2023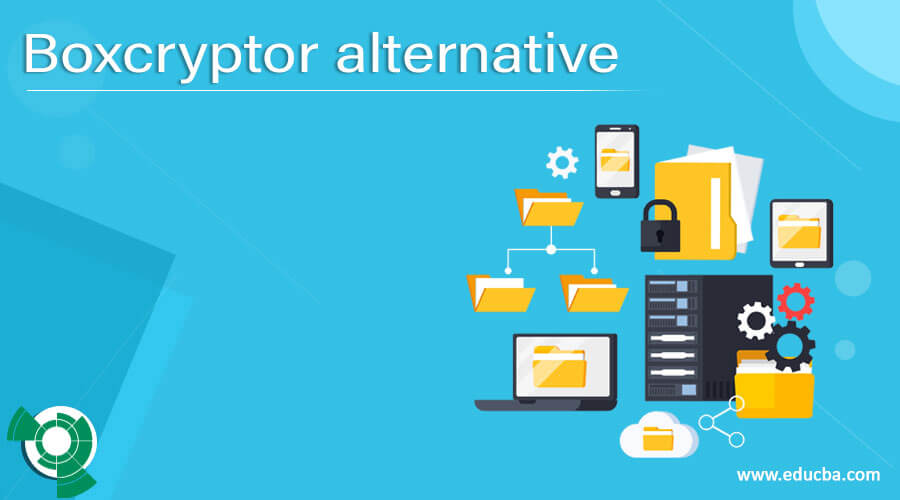 Introduction to Boxcryptor alternative
Boxcryptor provides an additional user-friendly security layer for cloud storage by locally encrypting files. As Boxcryptor has been optimized from the start for the cloud, encryption can occur on all files and access can be shared. Each file is therefore encrypted regardless of other files. In addition, typical features of cloud storage like file history or selective synchronization are supported. The Boxcryptor is not a sync client, so Boxcryptor does not sync your files to the cloud on Windows or MacOS. Your cloud provider is also responsible for this. You must install the software of your cloud provider on your device. Use the curated list below to compare Boxcryptor alternatives for your company or organization. In 2021, SourceForge classified Boxcryptor as the best alternative. To make informed decisions on your business, compare Boxcryptor's features, user reviews, ratings, pricing, and many more.
Alternatives of Boxcryptor
Let's have a look at Boxcryptor alternatives
1. Tresorit
Sync & Sharing End-to-end encrypted file Tresorit is the cloud's ultra-safe place to easily save, sync, and share files anywhere. Enhanced by the flexible permission system, Tresorit enables end-to-end encryption, which prevents internal data violations or hackers from being removed from your files. In Microsoft Azure datacenters all data is safely stored under the GDPR in Europe. Tresorit helps secure cooperation with shared team folders for your team member. Manage who can add, edit or view-only your shared information. Team members can securely use their browser, desktop, and mobile device to access updated files.
2. SolarWinds
The SolarWinds Backup provides the protection of servers, apps, databases, workstations, and Microsoft 365 data. The Cloud storage is included in one of 30 global data centers, which allows the hardware of your choice to maintain a local copy of your backup. Flexible options for recovery include bare metal restoration, virtual restore, and file/folder recovery. Reduce administrative time by managing backups from a single dashboard for all your customers and their device and data types. Automated retrieval testing allows screenshot backup monitoring.
3. GDPR365
GDPR365 is a cloud-based GDPR conformance software that enables all GDPR requirements to be complied with. Because we broke down the GDPR in seven steps, you can monitor the status and edit reporting, and manage your compliance journey. GDPR365 is the software you must all comply with, from the name of a DPO to the management of subject access requests and infringements of data. Start a free trial for 14 days now.
4. Trend Micro
Trend MicroTM Endpoint Encryption encrypts data on a variety of devices such as PCs and Macs, laptop USB drives and desktop devices, etc. This solution, available as a separate agent, combines full disc, file/folder, and removable media encryption for businesses so as to avoid unauthorized access to and use of private data. You can use the same console for endpoint protection and other trend micro security products to manage your users holistically. Ensuring that your data is protected as your mobile computer and organizational needs change, using the Endpoint Encrypting Agent.
5. Sophos
The increased remote operation makes safeguarding computers and data more important than ever. An important first line of defense against loss or theft of devices is full disc encryption, as every day a huge number of laptops are lost, stolen, or misplaced. Windows BitLocker and macOS FileVault is used to secure devices and data in Sophos Central Device Encryption.
6. ProtonMail
In Switzerland, Proton Mail is integrated, and our servers in Switzerland are located. All user data are therefore protected by the strict privacy laws of Switzerland. With end-to-end encryption, all emails are secured automatically. This means we can't even decipher your emails and read them. As a consequence, you cannot share your encrypted emails with third parties. Personal data to create your secure e-mail account is not required. We don't maintain IP logs that can be associated with your anonymous email account by default.
7. Venafi
Protect all identities of your machine. Would you like to protect your extensive company's TLS keys and certificates, SSH keys, code signing keys, or user certificates? See how this avalanche of new and ever-changing machine identities can be secured. Keep ahead of failures and speed up security for DevOps. The Trust Protection Platform provides company solutions that enable you to see, intellectualize and automate machine identities across your company.
8. DataLocker
Software for Central Administration Server. With SafeConsole central management server software, you will immediately gain complete and granular control over all your encrypted usb flash drives and laptops: Conform with full control and audit compliance for USB storage use. Maintain USB storage devices' productivity gains – without risk of data leaks, malware, or violations. Available as on-site software or as a cloud service hosting DataLocker with global locations.
Recommended Articles
This is a guide to the Boxcryptor alternative. Here we discuss the various alternatives to Boxcryptor. You can choose any of them based on your requirements. You may also look at the following article to learn more –