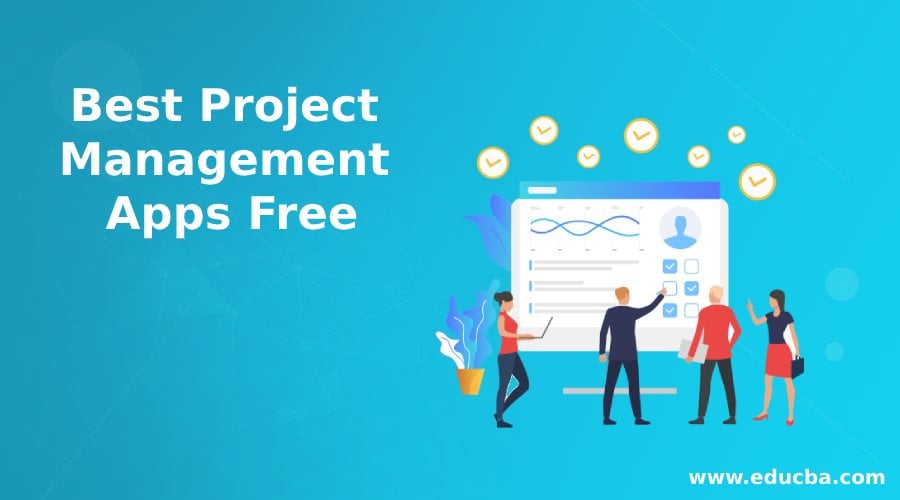 Introduction to Best Project Management Apps Free
The following article provides an outline for Best Project Management Apps Free. We aspire for our businesses to become well-oiled, well-thought machines that can provide a perfectly coordinated workflow throughout the business cycle. But, achieving this coordinated and perfect workflow doesn't come by luck or chance. These results are achieved by the right blend of detailed project planning, company-wide commitment from the management teams as well as the skilled executives, and another unknown and often overlooked aspect – project management apps!
With the latest and newest development in technologies and project software taking place at an exhilarating rate, we are sure to encounter a myriad of different applications that are scurrying the market like never before. This is when we fall into a fix while choosing from these apps that one app to facilitate efficiency in the way our businesses work.
But, what exactly does business require? Why are we resorting to applications to do our work? Learning to turn tools and apps into systems that can service our business needs is of utmost importance in our time and age. With the introduction of newer project management tools, the demand for more efficiency and more versatility and accuracy in data and information comes to the forefront. These can be quite a sort of power in the hands of sound project management. Businesses have flourished using the best project management apps, and choosing the right one is the need of the hour.
Various Best Project Management Apps Free
A best project management apps free is one that complements the business strategies of the organization and the company's work culture. So, with the onset of better apps, here are listed a few benefits that you can tap on and use to your advantage:
Tracking of Projects – Applications are always a better alternative to input and get automated results and real-time tracking on the various stages that a project goes through.
Collaborating on Projects – Projects involving high-end stakeholders and multiple teams often require a lot of syncing and a whole horde of file sharing. Project management apps facilitate these collaborative efforts and bring about efficiency in daily project activities.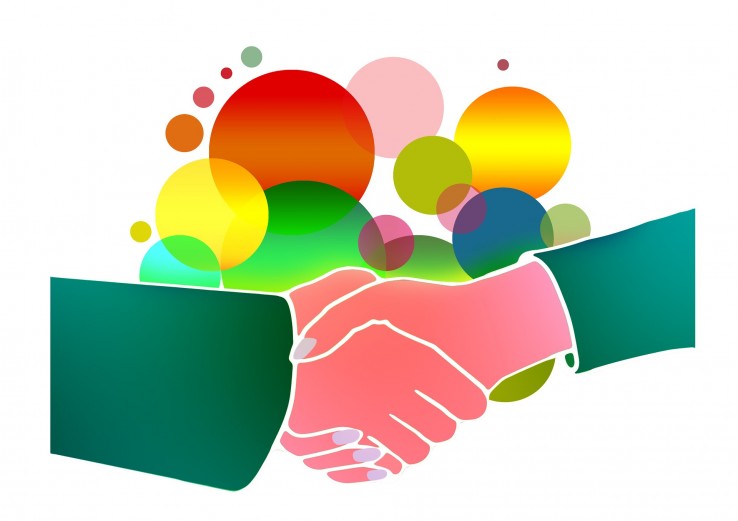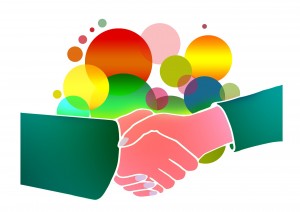 Image source: pixabay.com
Managing Performance and Finance – Be able to formulate and streamline team performance and data within these apps with complete ease and comfort.
Surfacing Critical Business Issues – With the use of project management apps, it's possible to reach out to every nook and corner of your business and clean up those cobwebs, rejuvenating the business outlook and functioning.
Allotting Deadlines and Schedules – Set reminders and forget about tying knots to your handkerchief.
Communicating to Stakeholders – Miscommunication is the worst form of communication, they say. This couldn't be any truer. Lose all of those with the use of advanced project management apps.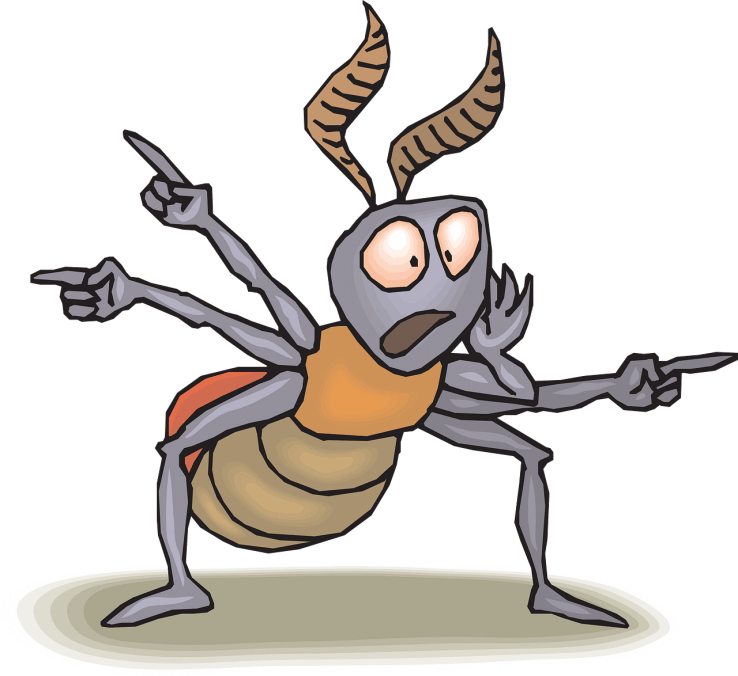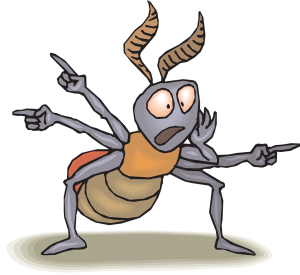 Image source: pixabay.com
Providing Project Overviews – Get a rounded view of the project you're diligently working on and provide great overviews to the management team at a click of a button.
Simulating Complex Scenarios – business-based apps provide you will simulation features that help you set targets and forecasts for your fiscal years, giving you an added advantage.
Now, let's have a look at some of the great project management apps that will sky-rocket your business to even greater heights. We will base these apps on their features, capabilities, and availability.
1. Zoho Projects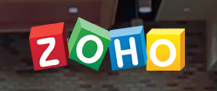 Proven efficient for any business size, this reigning project management software is a suitable choice for managers and executives alike. Whether you're riding solo on the business front or you have a brigade reaching the far corners of the earth, Zoho Projects is sure to offer you collaboration in its optimum form.
Zoho Projects' tools and features provide you with a rich set of facilities and advantages, including sophisticated charting and reporting facilities, which your business can tap on and use to get on track.
Consisting of four major modules:
Tasks & Milestones
Documents
Calendar
Forums
With these, Zoho Projects aims at intensifying your experience of project management. At additional costs and higher plans, you will find even more alluring features as follows:
Timesheets – Helps in time tracking of your team members and providing efficient invoicing functionalities.
Bugs – Helps you to report and fix bugs harming your deployed system.
Wiki – An intranet facility for internal communication, file sharing, and a central repository to enhance the library concept of old.
Chat – Now strike a real-time conversation for improved collaboration with all stakeholders of your project (internal or external). Importantly used for white-boarding and brainstorming, this chat module is capable of capturing a number of conversations taking place at different times for different teams and projects.
Price: 1 Project comes at absolutely no cost at all; you can have 20 and 50 Projects coming to you per month at the cost of $20 and $40 (Pages and Chat incl.), respectively. Enterprises can look at $80 for an infinite set of Projects per month.
2. Basecamp
Prodded as the "flexible" project management system apps, Basecamp provides a perfect blend of all the features needed by any project team aiming at creating a successful project lifecycle. With a peppy UI to delight your eyes, Basecamp comes with a refreshed outlook on sorting out your project management plan woes and offers you a chance at providing your clients and customers the best service they've had in years.
Be ahead of time with the suave look and feel that Basecamp has got going. Currently ushering Basecamp 3, their promise of the new and ambitious project is soon raising the stakes on the charts. One particular feature that will allow your personal life to help your professional life, and the one that I am extremely proud of, is the "Work Can Wait" feature. Allowing you to restrict your e-mails and reminder functions on your preferred "off" days. Strike that far-fetched work-life balance that you're always looking forward to each weekend.
Basecamp also offers high-level integration with leading third-party apps such as PandaDoc, Zapier, Citrix ShareFile, Usersnap, and many more. This is one app that promises and delivers promptly and correctly. Ease of usability and simplicity are its USPs, giving you and your clients the best experience.
Price: Best project Management Apps Free The 1st project is on the house, and post that you can avail of their services at $29/month with unlimited users. Basecamp with Clients comes at $79/month. Enterprises can look at $3000/year for brilliant services.
3. Trello
The one-glance app of the century, Trello entices its user with the Trello board that hoards up all your projects and cards all up on one screen. With the drag-and-drop feature, you can choose between the lists you want to see to help you make informed decisions about your tasks at hand and set appropriate priorities for your projects.
Trello offers its users a simple, user-friendly interface to work on, bringing to life intuitive app dealings for ease and comfort. Find a range of add-ons to choose from while using this project management app. Though it's suitable and intended for small-scale businesses, the features don't disappoint with the size it caters for.
Featuring a private connection, as safe as banks, Trello will ensure that there's no loss of data or information even after accidental deletion. Find the highest level of real-time collaboration and maintain a vibrant and exciting workspace.
Price: Free! The best project management apps are free to all who need them, with unlimited boards, cards, and subsidiary features. More and advanced features are met with Business Class, coming to you at $8.33 per user/month. Enterprises can look up to all the robust features of Trello along with SSO, 2-Factor authentication, custom security reviews, intrusion detection, and much more at $20.83 per user/month.
4. Mavenlink
This SaaS, specially built for the service industry, helps you make decisions on the go with its promise of an enterprise-level business intelligence feature, which stands out among the many in its league. Mavenlink also stands out with its resource management features that enable its user to track, monitor, and efficiently utilize resources. Mavenlink provides a great visual roadmap for your project, so you can have a clear vision of what is done, pending, and who are the stakeholders assigned to each task are. Available on smartphones and tablets alike, Mavenlink provides for your entire project life cycle and its delivery—all of these are cloud-based.
Drastically cut down manual entry work for all your business departments and integrate Mavenlink to your existing or new systems for business information migration.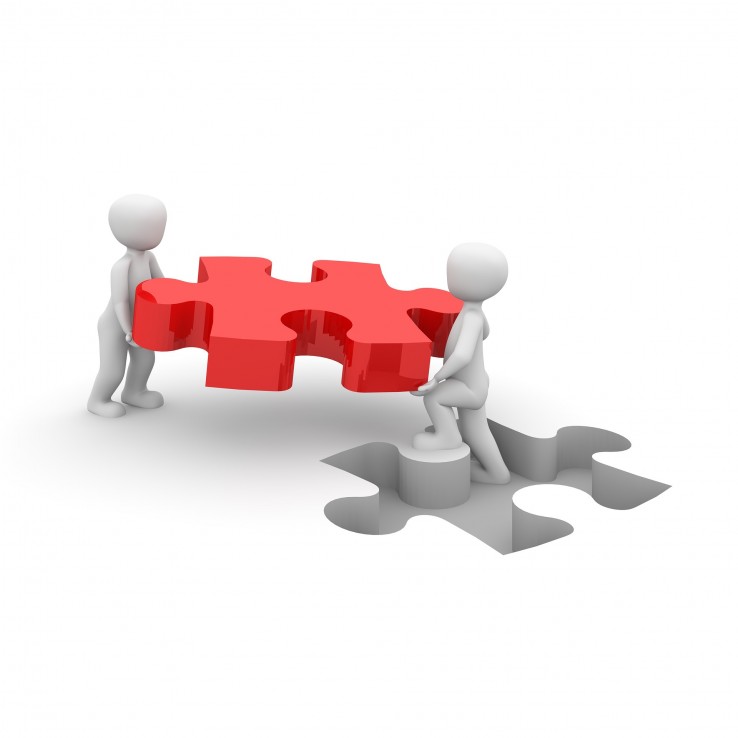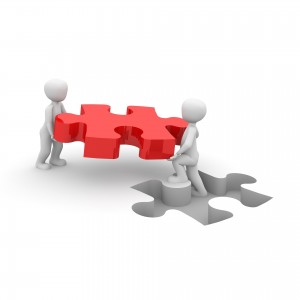 Image source: pixabay.com
Currently, Mavenlink offers PSA (Professional Services Automation) and caters to a wide range of industries, including but not restricted to IT and engineering, graphics, management consulting, and marketing/advertising. It provides a single platform for all sectors of management within a business: projects, finances, timelines, reporting, analysis, and resources.
Mavenlink Professional – provides that right amount of leverage to your business and project management needs, thus, helping you to strategize better with managed resources.
Mavenlink Premier – their most advanced solution, which follows the functioning of PSA to increase business profitability.
Price: The task management software comes at a price of $19/month for 5 users, Mavenlink Professional comes at $29/month per user, and Mavenlink Premier stands at the request, depending on your company requirements. best project management apps free trial versions are available to project management with google apps.
5. Asana
Asana comes as a clean-interfaced professional project management tool for businesses of varied sizes. Creating and assigning tasks is now simplified to the T, giving you actions such as drag-and-drop for file sharing, one-click dropdown lists for tasks, subtasks, and assignments, and access to three main sections of a project viewable on a single page.
You are at liberty to create your own workspaces and projects and invite your colleagues and team members to collaborate and communicate within the project space. With facilities to comment, tag, and like activities, Asana provides all the basic functionalities that you'd like in project management apps for your business.
This app will help you get out of the clutter of e-mails doing the rounds for your projects and business as a whole. With real-time updates and communications, you can prioritize your work depending on the current situation of the project. Asana is the choice for many businesses and can be the one for you as well.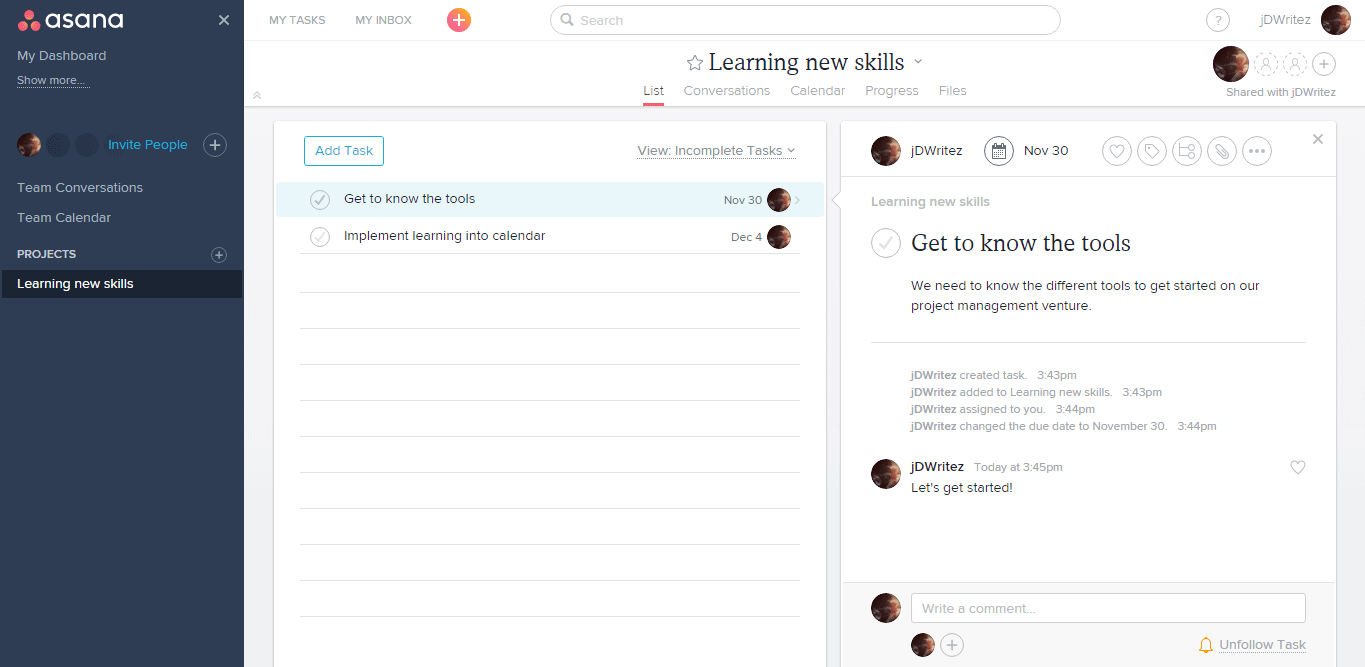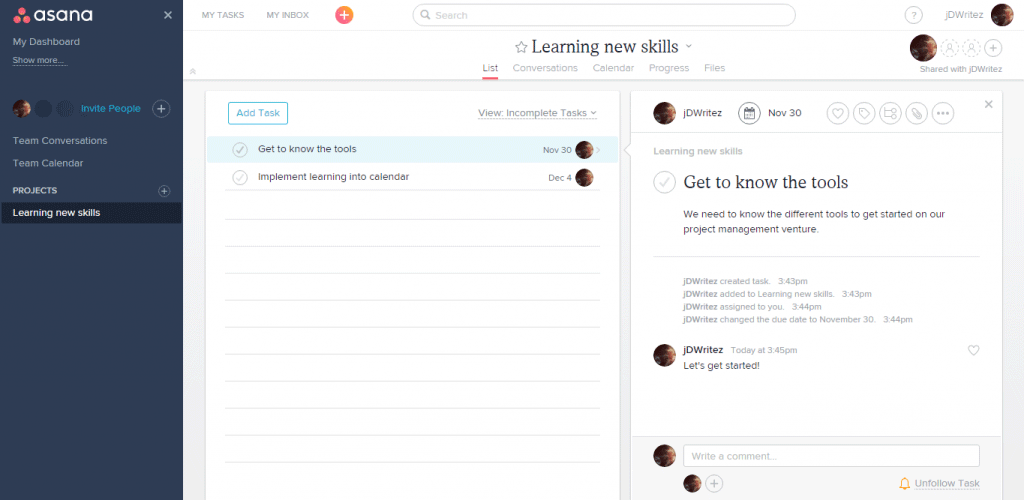 Price: Best Project Management Apps free Asana is free for up to 15 users on unlimited projects, workspaces, and tasks. Asana Premium is preferred for businesses and will cost you $8.33 or less per user/month. Here, you can avail of unlimited dashboards, SSO, Customer Success Program (CSP), and a rich-featured central administration to make all your monitoring tasks easier.
Best Project Management Apps Free Google Drive

Project Management with google apps The simplest of all is this online document processor app that is offered to you by search engine giant Google. Google Drive has, over time, turned out to be a favorite of mine. By offering online project management solutions to documentation woes, file sharing has never been easier. These are optimum cloud-based services brought to you through a remote server for great storage of all your files and folders. With these services, you can collaborate with other users and teams to create and format documents of all kinds in real-time. project management apps for Android.
Project Management With Google Apps
Google Docs – Word processor app
Google Sheets – Spreadsheet processor app
Google Slides – Presentations processor app
Google Forms – UI generator app
Google Drawings – Graphics app
Google My Maps – Map customization app
Together they form the suite that could make your daily tasks and tracking of instances way easier than it was with static, offline services for the same processes.
Price: Google Drive is the best project management apps free service provided by Google that requires you to register and own a Google account. Its simplicity is the key to its success, and the customer service provided is phenomenal.
Factors used to Determine what you Need
Asking the right set of questions will push you closer to finding the perfect project management app that your business requires at this point in time.
To start off, you will need clarity on your vision of what the app needs to be doing for you and answers the following questions:
What are the project sizes that you're catering to?
How many users would be utilizing the services?
How much is your business ready to invest in the app?
Do you need mobile device access?
These would comprise of a need analysis to get started. Once you have answers to this set of questions, you will next have to settle on the type of project planning software you would like to use. It can be a project management web app, SaaS, PaaS, or simply an on-site enterprise software project management.
The next point you will need to check for is the usability of the app. It needs to be user-friendly to be accessed by many individuals.
Scalability is another aspect that needs to feature in your new app. With businesses growing and adopting newer strategies each year, businesses scale up quite quickly than before. An app that can be scaled up without much hassle can be the one for you.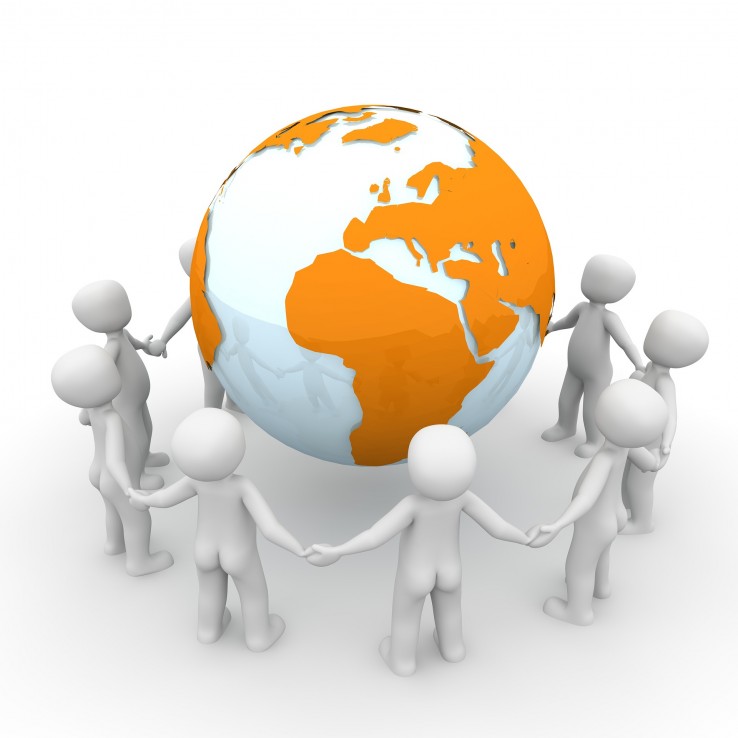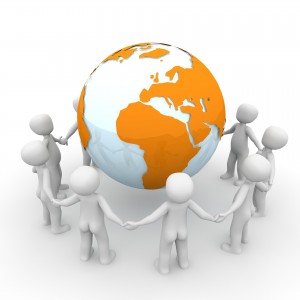 Image source: pixabay.com
Once you've come to options you can count on your fingers, you will need to get the viewpoints of the employees who will constantly be using these apps to feed in the business.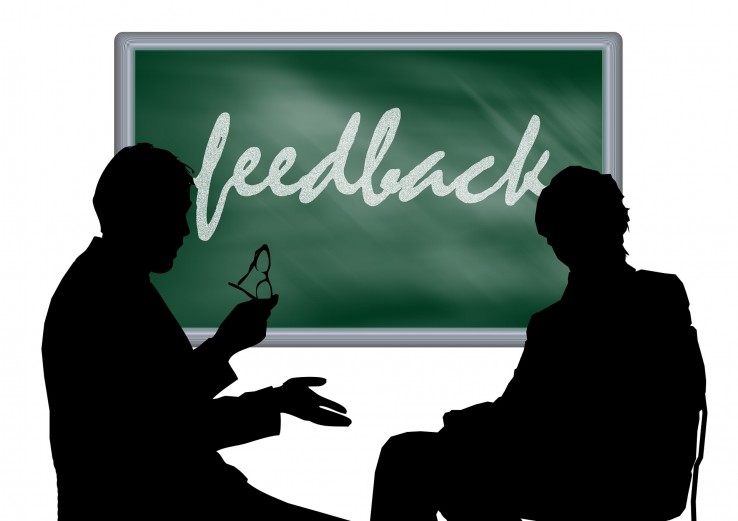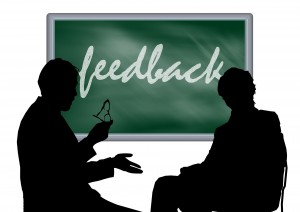 Image source: pixabay.com
And, lastly, you will need an app giving you regular integrations to features such as e-mails, chats, communication, and reporting.
With all of these in place, you will be able to put into use great project management apps within the borders of your business and yield great results in increased efficiency and effectiveness.
Let us know what you think about this blog in the comments section below. Here's wishing you all the best in the selection of awesome project management apps to facilitate the functioning of your business.
Recommended Articles
This is a guide to Best Project Management Apps Free. Here we discuss the introduction and various best project management apps free. You may also look at the following articles to learn more –