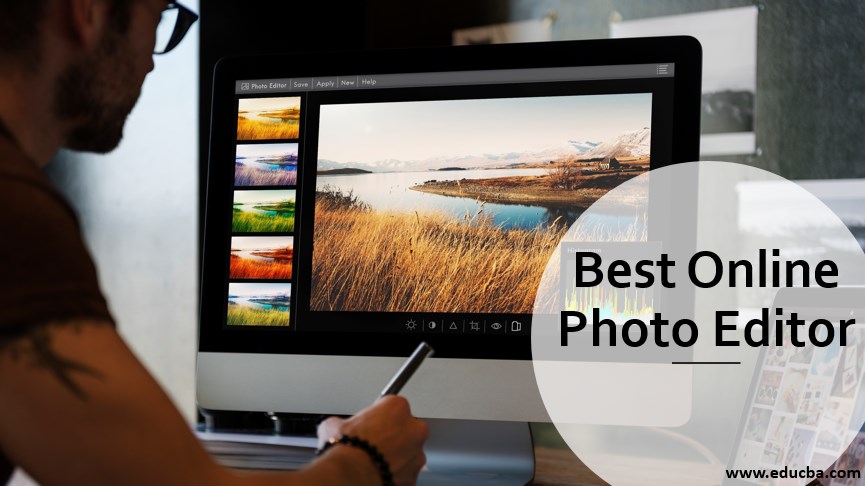 Introduction to Photo Editor
In this article we will learn about Best Online Photo Editor as there are multiple applications, online platforms, and mobile applications to create or give a retouch to the image captured. Even if the photographer took the picture to the best of his experience, some of the other editions still remain to improve or retouch the image. This can be quickly done using this photo editing tool application and tools inbuilt to enhance the image to the best visual quality. Today we shall know which are the top used applications used by professional users for different needs of various projects. We will know many other technical and non-technical advantages of using them.
List of Best Online Photo Editor's
There are many apps listed below, and based on the requirement, we can use them. The technical editing is to adjust or change effects such as lighting, color contractions, brush shapes, and thickness, and many more can be done. All the applications in which we will have a look have common features like an Eye-catching portfolio and tools to edit the photo. Photoshop or Lightroom are in the market with higher-price; there is also a few best free online photo editing software to improve images.
Following are the explanation on the Best Online Photo Editor:
1. Photopea
This application is browser-accessible and has the entire environment is similar to Photoshop application and attributes. As per the below screenshot, we can see the toolbar, menu bar, Workspace, layers pane, and templates and settings. There are default pixel sizes based on the requirement of PDF, cover pages, Phone, Magazines, Newspapers, A4 sheet, and many more. The working experience on this site helps beginners to get handsome experience before using Photoshop. It is totally free as it's used through a browser, and file saving also must be done at infrequent intervals. Edited images can be saved as JPG, PNG, PDF, SVG, GIF, BMP, TIFF, and many more formats.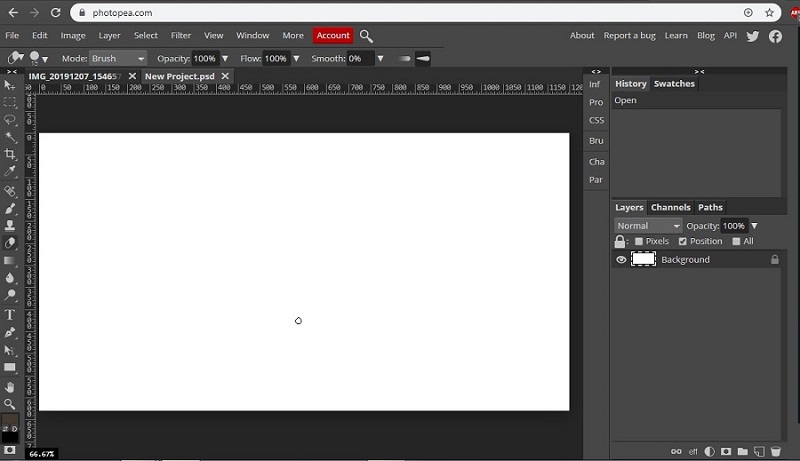 2. GIMP
This is best in image editing and manipulation. Its output is close enough to the output of Photoshop. It has a fully functional impressive professional set of functions. This helps in multiple aspects of improving the image in the following aspects.
Colour Contraction
Colour Configuration
Image Fine-Tuning
Original Artwork Lookout
Fully Function Tools Setup
All edits which are possible in Photoshop are possible in GIMP. There is an open-source version of GIMP in which we need to know the process of handling our own filters and features as per our convince. The tool has been enhanced as per expert's feedbacks that are best in the industry. It's one of the less no cost affording tool for both beginners and professionals.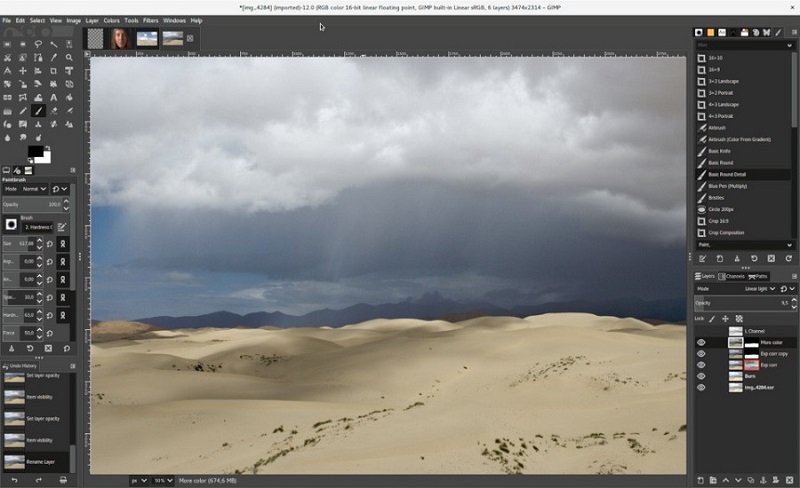 3. Ribbet
It is the easiest to use the software in this segment, both online and offline. Its UI is designed so unskilled people can handle them comfortably with greater user experience; it also has inbuilt collage features. There are also 70 multiple fronts and many more inbuilt options.
Advantages of the software application are:
Free Cloud Storage.
Easy Way to Sort and Save Images.
Flexible to Used by Everyone.
Don't Allow Any Mistaken to Happen While Working.
Bulk Options Features.
This software has a more advanced feature in this aspect and getting updated with premium versions. The application is handy and is usable on any device. Application on mobiles has subscription charges where are worth using.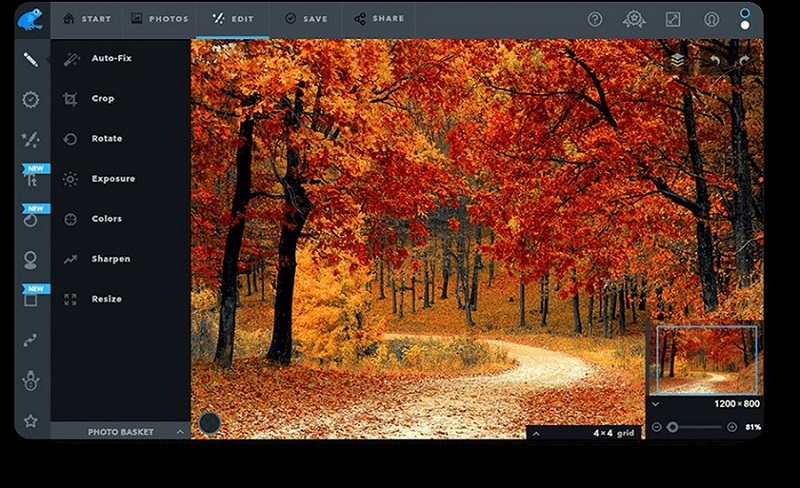 4. Pixlr
It is an online photo editing tool that can be used for quick editing and changes to be applied for photos. These are available on browsers, iPhone, Androids and have simple editing tools set up to handle edits in less no of clicks; if the editors have to experience e or are having the habit of using photo editing tools, then it easy for them to handle this interface.
A new user may not understand it and may find this hard for working as the setup of minutes and few extra features can't be understood easily. It has a good help option to learn things, along with it we also can find lots of tutorials, documents and bloggers explain the processes to perform on the image as required.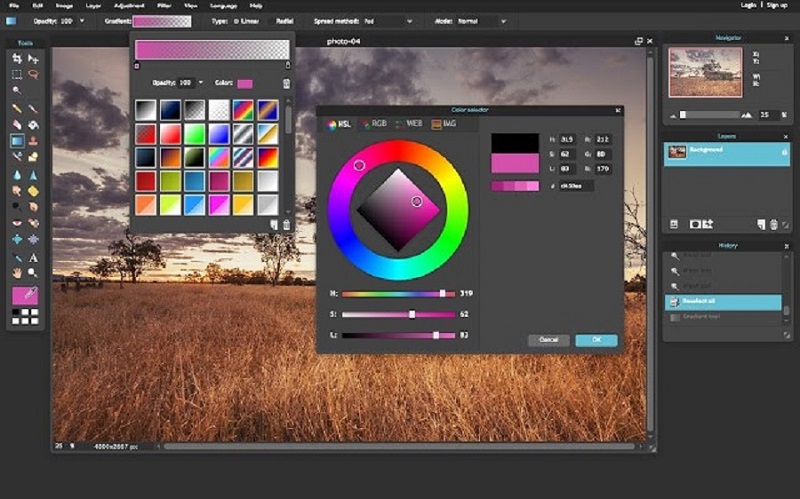 5. PhotoScape X
This application's User Interface is so interesting and easy to handle personal photos. Screen capturing tool, batch processing, image view, and many quick actions on toolbars take the image to its visual peaks. The interface appears so professional, so users who are already habituated to similar software can easily handle it, but it's a little time taking to understand completely for beginners. There are many inbuilt options such as frames, figures, templates, and many patterns that can be used based on our creativity. Its most used for multiple image editing at once and advertisement posters, banners, and coverages.
These make the visual eye feast and impress clients. Tricky shades, Colour combinations, and effects can be created based on the requirement to look and analog shots. It will be used in graphics-related work.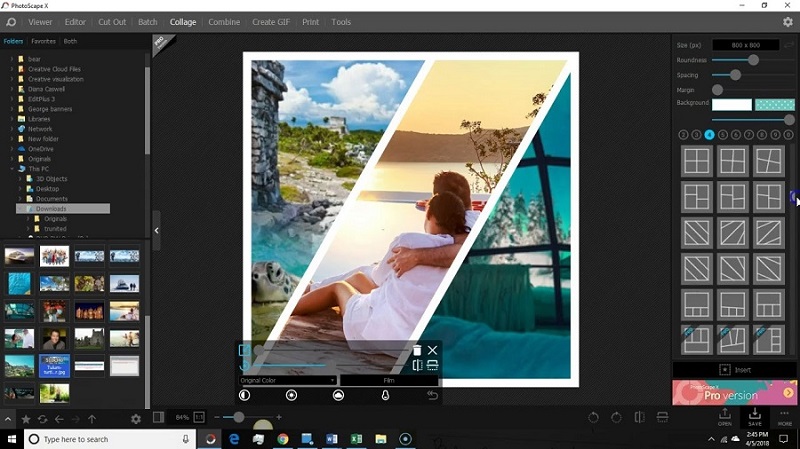 6. Pic Monkey
Pic Monkey is quite easy to use and handle, and its User interface is quite quick and easy to understand. May variants of layouts, collage makers, it's simple and easy access to everyone. It has all the accessories and templates to make our work easy and quick. Creating pamphlets, banners, calendar pages, website titles, headings, blogs, and many more with online storage options where one file is accessible at once at application. It has a mobile application for both android and iPhone, and on the computer with operating systems such as windows and IOS.
This application is highly used in graphic studios, web designing projects, bloggers, and animation studios to create the first looks of the application, movies, programs, events banners, and many more. Pic monkey offers 7 days free trial for first-time users.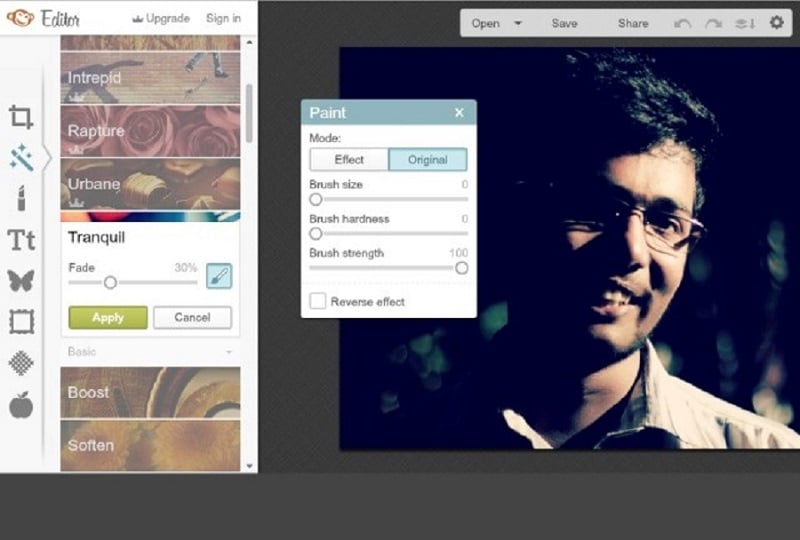 Conclusion
All these applications can be used for multiple based on the purpose of work; we have to select a suitable application. You can try experiments with all these by taking a sample image to understand the interface and user experience. Experienced people can make the experiments in their works, and beginners can start learning with it and apply their learnings in the applications.
Recommended Articles
This is a guide to Best Online Photo Editor. Here we discuss an introduction to photo editor with the top 6 best online photo editor available with their features. You can also go through our other related articles to learn more –