Updated April 5, 2023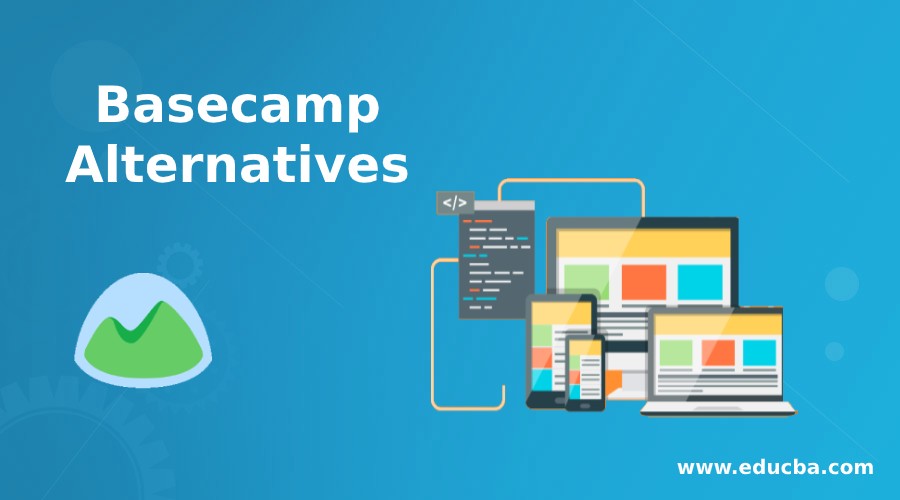 Introduction to Basecamp Alternatives
Basecamp is one of the tools for project management which gives customers concisely yet focused characteristics. Basecamp gains reputation and recognition among customers around the Internet with an increasing number of subscribers. When you work alone and have to coordinate your work or use it for a group, a job, or something personal, Basecamp makes it simple. The set-up is simple, and it should make communication with your team much easier if you're consistent in using it. Teams that are interactive in particular. The opportunity to work with clients inside Basecamp is an added benefit with an upgrade. In this topic, we are going to learn about Basecamp Alternatives.
Alternatives of Basecamp
Now we will see various alternatives that are as follows
1. nTask
nTask has been designed, created primarily for teams and an online task management platform. The streamlined interface helps everyone to use the complete range of modules and functionality from home-builders to freelancers, teams to businesses. To project management on all stages, this makes it fine. In addition, it's nice to use personal usage and productivity with simple navigation and transparent features. nTask is at the top of our list of alternatives for free Basecamp.
Key features of nTask:
 Working spaces for teams that can be simultaneously managed and tracked.
 A timesheet management program that helps you to create and manage team-related areas for the mission and payroll of your employees.
2. Avaza

Avaza is one of the most freeways to handle the projects from the initial quote to the creation of the projects to the management of the details. You can maintain the synchronization with clients by using the Questions tab with Avaza. Therefore, Avaza can send and track accurate estimates to potential buyers, who can be transformed easily later on into a project. You can split the job into manageable parts like workflows or schedules into a to-do list with a start and end date.
Key features of Avaza
Control of the project including project budgeting and dashboards for project progress.
Billing and timesheet entry
Cloud accounting
3. Sendtask
Sendtask is a solution for task management and an outstanding method for team collaboration. This is one of the best free options for Basecamp, offering communication among teams, customers, and suppliers. It ensures that you don't have to relay project information on multiple levels of the hierarchy from different outlets. This platform promotes task management with many options in order to better organize activities, track workflows, and schedule projects and assignments while keeping customers and stakeholders coordinated.
Features of sendtask
Project Collaboration.
 Collaboration Team
 It has a filter and search option which makes tasks easier.
4. Allthings
Allthings is the fourth resource on our list of the most relevant free base camp choices. There are Kanban tiles, in which a drag and drop system may be used to continue steady working flow. This feature alone provides teams with tremendous convenience to monitor tasks and working conditions. All this enables the division into tasks and programs and offers a simple GUI. In addition, the job can be presented as a clustered list or as a column.
Key Features of Allthings
Attachment and Comments
 Online dashboard
 Drop and drag features
5. Teamwork Projects
Teamwork projects are the next tool in our list of free Basecamp options. It is a platform built in the cloud that offers users advanced task management capabilities. Teamwork Projects have all the project management functionality that Basecamp does not have in any way. Thanks to comprehensive integration options, team projects encourage a smooth workflow and smooth communication between team members.
Key Features of Teamwork Project
It provides Other reports of project and Gantt chart
Task filters
 Tracking Time
6. Zoho Project
Zoho Projects is the number 6 on our free list of choices at Basecamp. This is a web-based project management software that helps to manage tasks. Zoho provides the opportunity to break complex projects into smaller, more manageable tasks. The software also encourages collaboration through an open feed by allowing you to exchange feedback with the entire team. The platform also provides problem monitoring and task management tools to help project managers address these issues promptly.
Features of Zoho project
 Issue tracking
Management of Document
Dependencies of task
7. Paymo
Paymo is a platform for project management that helps SMEs to conduct their projects and tasks efficiently. This platform provides several project-related features, from personal task management, preparation, and scheduling to advanced time-tracking, communication, and invoicing.
Features of paymo
Built-in task templates.
Clients invoicing.
8. Podio
Podio is the best free alternatives to Basecamp in this series. A resource to help teams collaborate on projects and implement them effectively. Project management and social collaboration Podio integrates the content, communications, and processes into one platform so that users can work together transparently.
Features of Podio
Workspace independent
Feed Activity
Conclusion
In this article, we have seen what is Basecamp tool and its various alternatives. You choose any one of them based on your requirement. I hope you will find this article helpful.
Recommended Articles
This is a guide to Basecamp Alternatives. Here we discuss the top 8 alternatives of Basecamp along with their key features in detail. You may also look at the following articles to learn more –