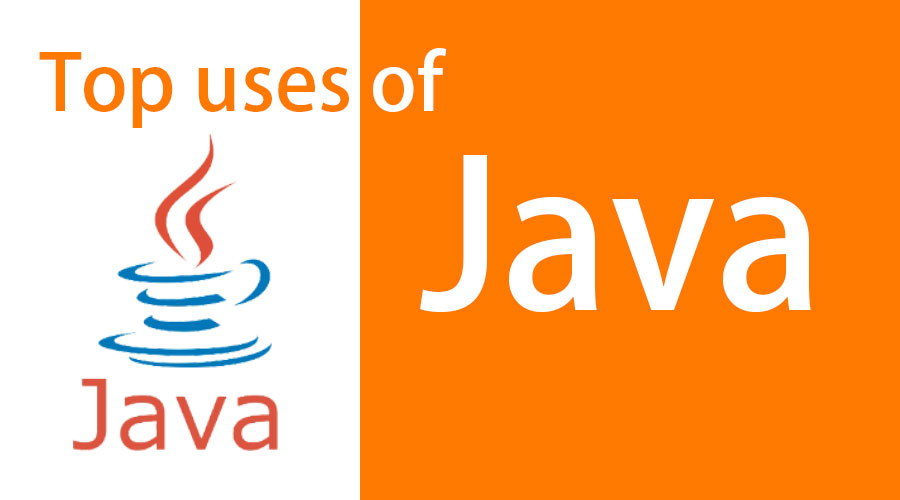 Introduction to Applications of Java
Java is the most popular language in today's world billion of devices running on a Java platform; Java touched every field of development of software, java's features make it the most powerful language in the current market of software development. It is an object-oriented language; it supports all the object-oriented programming language features; it is the most secure language in the current world. All the banking application development happens in java only; it is very easy to learn like C, C++ language. It supports multithreading also which helps in games developments. The distributed application also easily developed with the help of java. Lots of java's framework is present, which makes it more powerful like spring, hibernate, JSP, servlet, springBoot. Enterprise application development always preferred with java language only because of the security and scalability features of Java.
Applications of Java in Real World
Below are the top 7 Different applications are as follows:
Desktop GUI Application
The desktop application can easily develop in Java; to support this, java provides AWT, Swings, and JavaFX. AWT stands for Abstract window toolkit, which is used to developed desktop application UI developed with the help of AWT inherits windows view means it is not totally java-based it uses windows UI functionality, While the swing is totally based on java it is based on Java means pure java based developed can be done with the help of Swings package of java.
JavaFX is a modern way to a developed desktop application in java; it is graphs based and totally different from AWT a swings. With the help of these packages and framework, any kind of desktop application can be easily developed. We can develop any kind of desktop application with the above packages in java. Netbeans IDE also provides drag and drop features in, So UI development can be done within a limited time. In this case, when we deal with JavaFX, ScenBuilder software used to build the UI for the application.
Scientific Application
Java supports to scientific application development because of its security powerful, robustness features, much scientific application based on Java technology like MATLAB – it is based on java it's front and backend based on java only for front java provides struts, JSP, servlet, at backend core java can be used in servlet. Application related to research, science, medically developed in java. It has powerful mathematical calculation give the same results on different platforms; this makes its choice for the development of an application.
Enterprise Applications
For Enterprise application development Java is the first choice because of its powerful features that match the requirement, In today's world, most of the enterprise site is based on the applications of Java only because it is most secure, powerful, scalable. These sites required too much security, which is fulfilled by java. Java has strong memory management features; it automatically deletes the unused memory, which improves the performance of the big application trading site required better performance to increase the audience on their site to achieve the java used by these companies.
Java runs inside the JVM –java runtime environment, which verified the bytecode came from the external system to prevent the security hole. Applications of Java can easily scalable in case of an increase of people on the enterprise application site. Java is the most secure language that is the reason most of the banking application developed on the java platform. It provides a multithreaded environment that helps to run multiple threads together, which helps to improve the performance of a system that is the reason for the selection of java over other languages.
Web Applications
Java used to develop web applications also to support the java has provided JSP, Servlet, Struts, Spring, hibernate. With the help of the technologies, we can easily develop any kind of web application based on customer requirements. Servlet and JSP, which are the server-side components, help develop the web application's business logic; Jsp is an extension of the servlet; it has more features compared to servlet easy to use compared to servlet because of tags like in HTML. These are the main component of java which helps to develop the web-based application. We can develop can kind of web-based application which helps with these technologies.
Mobile Applications
A mobile application can easily be developed with the help of java. In Today's world, every second phone has an Android OS that is based on Java. We can develop any games, any kind of application in android easily. AndroidStudio is used to do coding for the Android application; any Android phone can be used as a simulator to test the android application. Android is totally based on Java; It follows every convention of java. Anyone who knows java can easily learn Android and can start the development of the required applications.
Web Servers and Application Servers
The Java ecosystem today contains multiple Java web servers and application servers. While Apache Tomcat, Simple, Jo!, Rimfaxe Web Server (RWS), and Project Jigsaw dominate the webserver space, WebLogic, WebSphere, and JBoss EAP dominate commercial application server space.
Web Services
Java helps to develop the web services which is a platform, language-independent, which means an application developed in another language can easily consume the java web services, to Support this java provided Soap and Rest based web services which have their own advantages and disadvantages, Soap has some limitation, but it is more secure compared to rest, but it supports only XML data format need to follow lots of convention during the development. While the rest supports many data formats like JSON, HTML, and XML, which helps it become more demandable over soap, it requires less bandwidth during the development of the web services than soap.
Conclusion
As we java is touching every field of software development. It can be used per the business requirement when we need to develop a more secure application that is easily scalable; we should also go with Java because of its powerful security features as it can run any platform this on of advantage of java. It is the preferred language in the development of banking applications that required lots of security concerns in this field; java top over the other language is why there are lots of jobs in java domains. So we can choose this language if our business requirement matches with java features.
Recommended Articles
This has been a guide to Applications of Java in the real world. Here we have discussed the Different applications of Java-like mobile applications, web applications, desktop applications, etc. You may also look at the following article to learn more –