Apple Event 2015
Apple Event was held on September 09, 2015, at the legendary Bill Graham Civic Auditorium, San Francisco. People from across the world attended this Apple event. This Apple event focused on announcing new products from several different categories. Let's check with details of the Apple Event announcement.
Apple Event
Following are some Apple products.
1. Apple Watch
Apple Watch was made available to customers around the world last month. The Apple Watch has made life easy, and people have started loving it. They love how easy to respond to and receive phone calls and notifications from favorite apps. The use of Siri on the Apple Watch has been a fantastic feature that helps get directions and send quick messages. Apple Pay allows customers to make payments at merchants directly from the wrist.
Customer satisfaction with Apple Watch is 97% which is incredible. After the launch of the Apple Watch in June, the OS was previewed as watchOS 2. There are beautiful new watch faces with time transit and third-party complications features in watchOS 2. This third-party complication can contain the top story, time, weather, flight details, etc.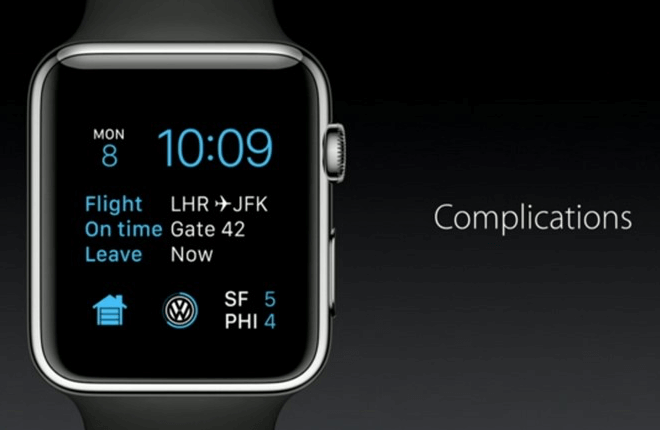 (Image Source: apple.com)
The time travel feature allows you to travel in the part by rotating the digital crown ahead. This will let you see possible temperature/weather details, future meeting details, etc. Transit has been added to Apple Maps, making it easier to find public transportation details.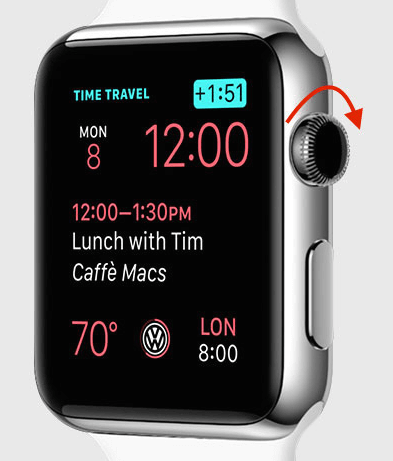 (Image Source: apple.com)
There are more than 10,000 Apple Watch apps on AppStore. Developers can do more with native apps, such as display videos from apps, and access hardware, microphone, speaker, or health sensors. Below are some examples of fantastic apps developed on watchOS 2.
Facebook Messenger (available on Apple Watch soon) allows you to send text and audio messages and share locations right from your wrist.
The iTranslate app allows you to see and hear translations to almost 90 languages.
iii. GoPro app allows you to use Apple Watch as a small viewfinder for your GoPro action camera.
The Airstrip app (which is medical-focused) allows doctors to look closely at patient vitals, real-time heart rate feeds, and other details.
Sense4Baby app can monitor the heartbeat of unborn babies right from home. It also allows the mother to send health statistics of her unborn baby directly to the doctor right from her wrist.
Apple Watch is now available with two new finishes, i.e., gold and rose gold, and comes in 38mm and 43 mm sizes. This is available at the same price as other Apple Watch editions. Apple has announced a (PRODUCT) RED Sport Band for Apple Watch. Apple donates a particular portion of the proceeds from (PRODUCT)RED-branded items to the Global Fund to help the fight against HIV and AIDS in the African continent.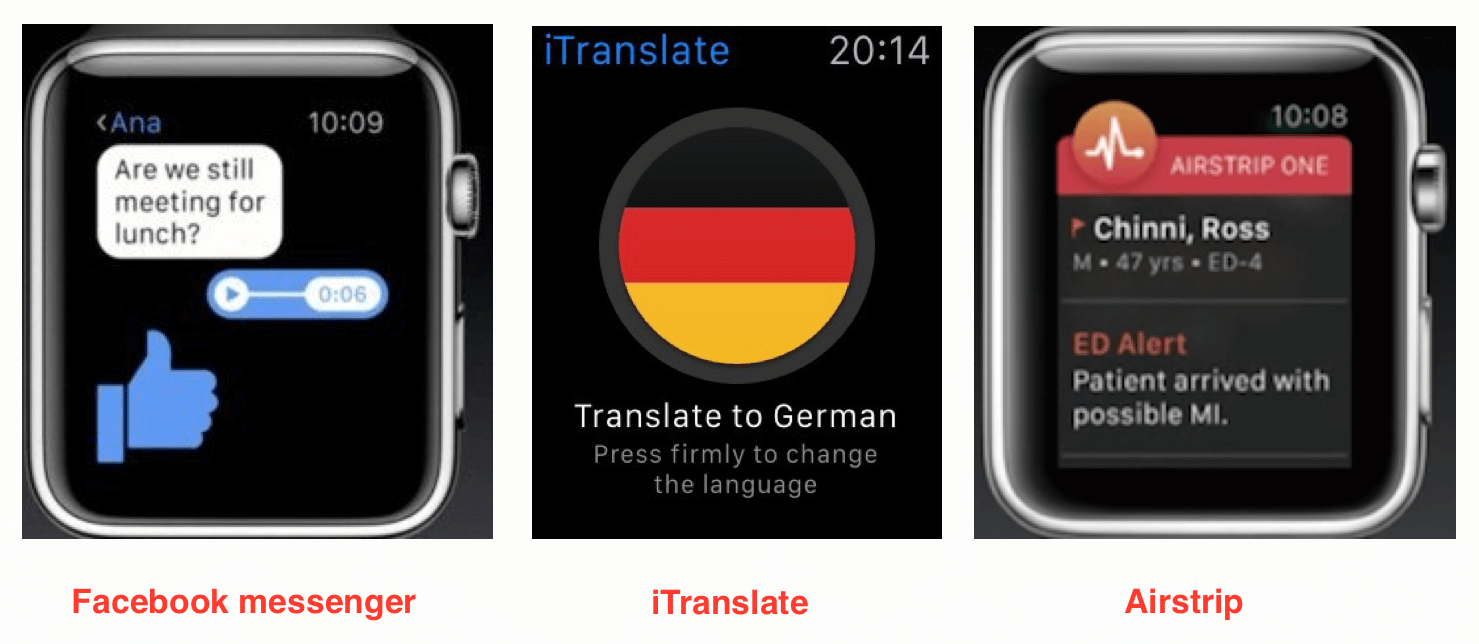 (Image Source: apple.com)
The ease of changing bands is a prominent feature of the Apple Watch. Apple will release new shades of bands for the Apple Watch in its retail outlets. New watch models announced at Apple Event are available on the same day as well as watchOS 2 from September 16, 2015.
2. iPad – Apple Event
Apple has announced the iPad Pro, which is considered to be the biggest since the launch of the iPad. It is the most powerful and capable iPad that Apple has ever created. It has a giant screen and has been the biggest iPad since its launch. It is about 12.9 inches in size across diagonal and 2732 * 2048 in pixels and can contain around 5.6 million pixels (even more than pixels available in a 15-inch Macbook Pro with retina display).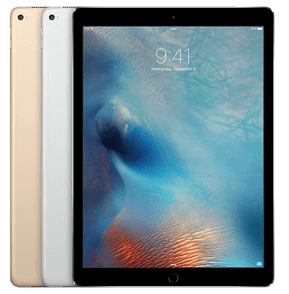 (Image Source: apple.com)
It provides high performance when compared to all other iOS devices. Photos look great in iPad Pro with great detail and rich colors. Documents can be read in full-size with leisure-size font text. Watching movies on iPad Pro is fantastic to experience. It has the most advanced display that Apple has ever built.
It has some incredible innovations and technology used to build it. Below are highlights of the same:
Custom timing controller (same used in iMac retina 5K display) that drives pixels quickly
Photo alignment helps in aligning the photo on-axis contrast ratio.
It has been made from Oxide TFT, which helps in lining up pixels quickly in uniform color and brightness.
A variable refresh rate has been added that helps in saving power if pixels are moving quickly.
– It has an A9X 3rd generation 64-bit chip built inside. This provides twice the memory bandwidth of A8X and two times faster storage performance. It is 1.8x times faster than the A8X processor, which is the same as a desktop-class CPU. Graphics performance is 2x faster than A8X processor, which is the same as Console-class GPU.
It is faster than 80% of portable PCs shipped last month.
It has 10 hours of all-day battery life
It has four speakers balanced on all sides that help generate stereotypical sound.
It has a 12.9-inch Retina display
It has an 8MP iSight camera with a FaceTime HD camera
It supports a 4G LTE network upto 150 Mbps
It has a great Touch ID built-in
It is fragile with a 6.9 mm width size which is excellent when compared with iPad Air having a 6.1 mm width size
iPad Pro has an accessory keyboard called Smart Keyboard, which replaces the software keyboard. It is unlike other keyboards used before. It is covered with fabric that helps feel each key when typed on. Each key is built with a dome switch, the same as used in Macbook Pro.
It can be connected to iPad Pro using an intelligent connector (three circles on the sides of the iPad Pro). This smart connector carries power and data and attaches magnetically. This intelligent keyboard has been specifically designed for iPad Pro.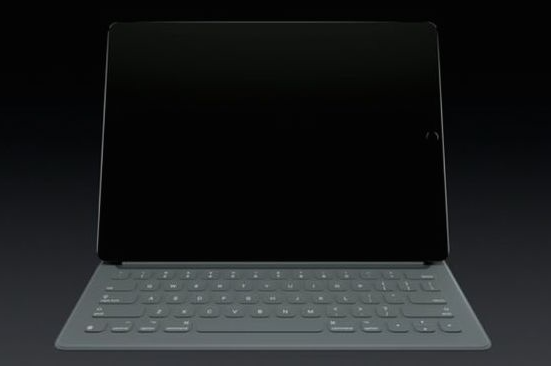 (Image Source: apple.com)
Apple has introduced another new accessory called Apple Pencil, specifically designed for iPad Pro. It is mainly intended to address details and precision on iPad Pro while drawing. You can draw a light stroke by moving the pencil gently on the iPad Pro and a dark stroke by pressing it a bit hard on iPad Pro. You can charge it using a connector present on top of the pencil.
Microsoft Office is supported on iPad Pro. You can view MS Word as well as MS Excel side-by-side using the split-view multitasking feature of iOS 9. Microsoft Office has excellent support for Apple Pencil. Powerpoint has got elements of shape recognition for almost 20 different objects.
Adobe's Comp app and the Photoshop Fix app will support the iPad's split-view multitasking in iOS 9 for iPad Pro. Photoshop Fix app will provide face detection and can handle images up to 50 megapixels in size. The Sketch app will be optimized for iPad Pro devices and will support the use of the Apple Pencil. These will be made available only in October 2015.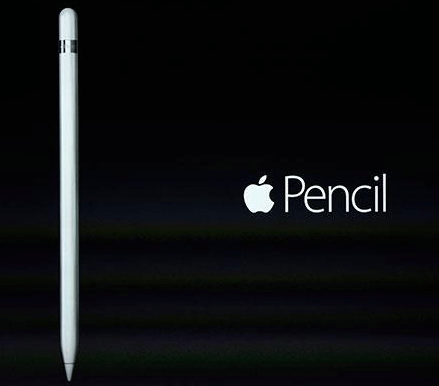 (Image Source: apple.com)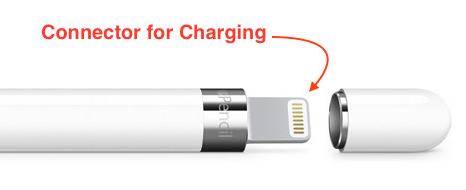 (Image Source: apple.com)
Apple is working with several big Medical firms and Universities to bring several interesting third-party apps to the iPad Pro. One such app demonstrated at Apple Event is 3D 4 Medical. This app leverages the graphical power of the iPad Pro to help doctors educate patients by showing them a picture of their injury on 3D models. This app allows doctors to zoom into detailed anatomical models to show animated bones, muscles, and skin together.
In the making of the iPad, Pro-environment is taken into consideration. Below are some statistics:
Mercury-free LED-backlit display
Arsenic-free display glass
BFR-free
Beryllium-free
PVC-free
Recyclable aluminum
iPad Pro comes in three finishes, i.e., silver, gold, and space grey. The pricing for iPad Pro is $799 for 32 GB, $949 for 128 GB (both are WiFi enabled), and $1079 for 128 GB (WiFi and Cellular enabled). The pricing for iPad Pro accessories, i.e., Apple Pencil, is $99, and Smart Keyboard is $169. iPad Pro and its accessories will be available starting this November.
3. Apple TV – Apple Event
TV plays a huge role in our life. It occupies an important place in enjoying life together. The future of TV is with Apps. The new Apple TV has powerful hardware, Modern OS, a unique user experience, great developer tools, and an extensive App Store collection.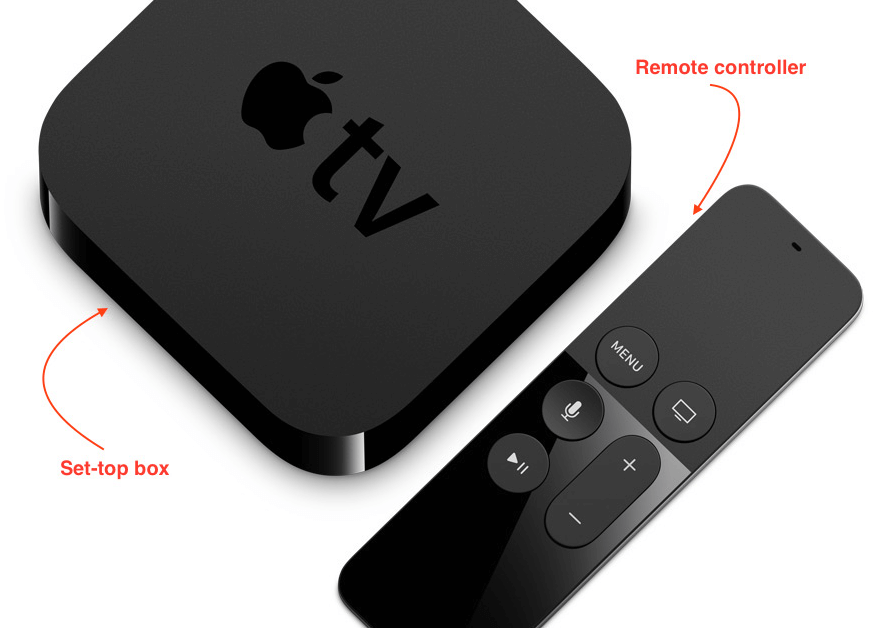 (Image Source: apple.com)
The new Apple TV has a powerful set-top box with a revolutionary remote controller. This set-top box has the below configuration:
64-bit A8 chip
Bluetooth 4.0
11 ac Wi-Fi with MIMO
IR receiver configuration
Power, HDMI, and Ethernet on the back side of the set-top box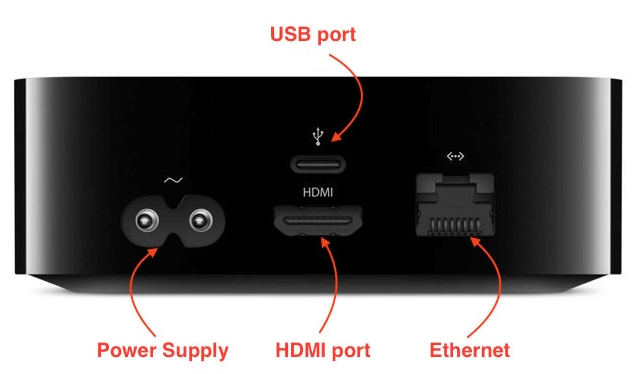 (Image Source: apple.com)
You can interact with the new Apple TV using Siri or the Touch Surface of the remote. The new remote has a glass surface touch on top, making it fluid and precise to move around.
The remote has the below configuration:
Bluetooth 4.0
Volume Control
Accelerometer and gyroscope
Up to 3 months per charge
Lightning connector on the bottom for charging
You can interact with the TV using Siri by simply holding the Siri button on the remote. Siri will search for content on iTunes, NetFlix, Hulu, HBO, Showtime, and much more to be added later. Apple has added a stunning screensaver exclusively for the new Apple TV, and it will display the screensaver as per time, i.e., the daytime screensaver will be shown during the day and vice-versa. The feature of iOS on iPhone has been incorporated into Apple TV to make it beautiful UI and interactive. You can search for movies based on actor, director, or date using Siri.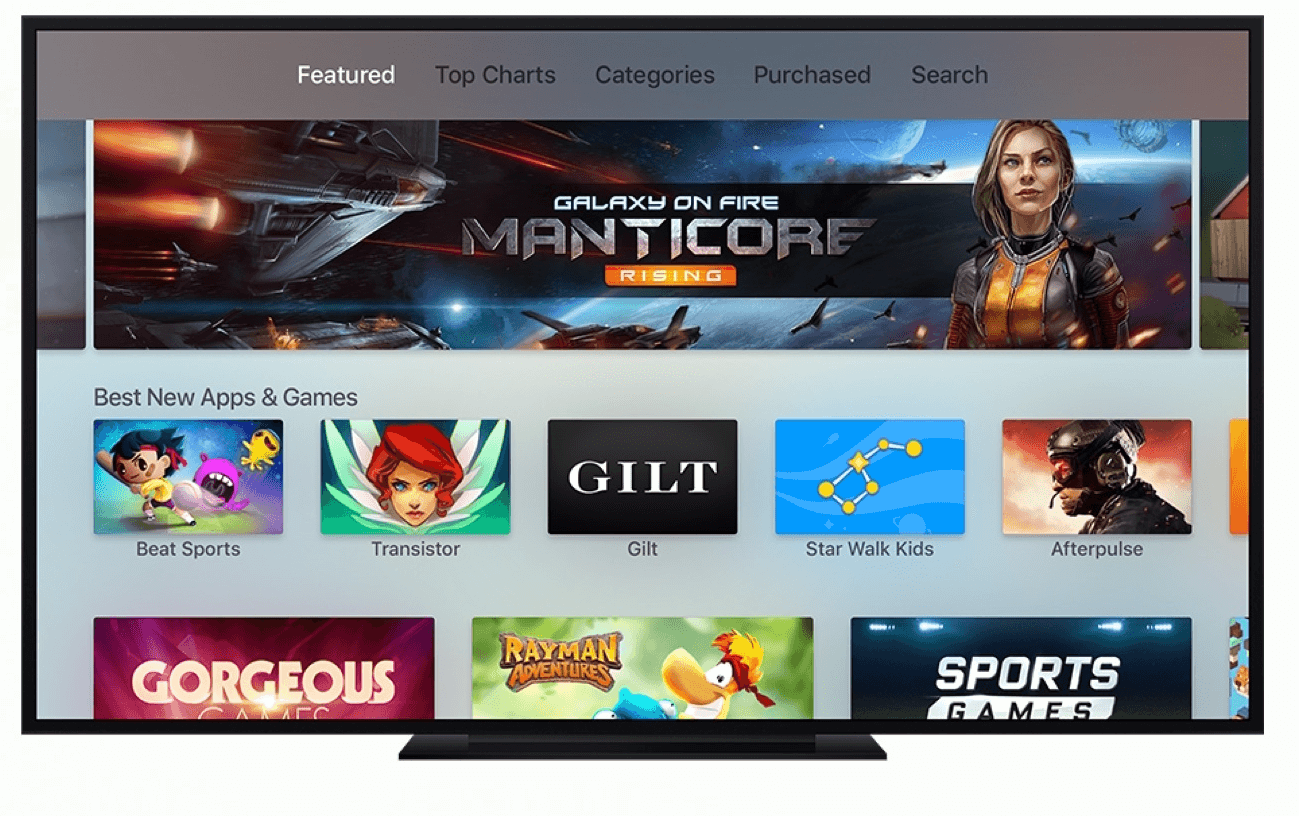 (Image Source: apple.com)
Apple has introduced a new OS for Apple TV called tvOS. Developing apps on this tvOS is excellent. Developers can use Xcode and other frameworks, such as GameKit, CoreGraphics, MediaToolbox, Metal, etc., in their tvOS app. The new Apple TV will bring unique gaming experiences into a user's living room. The company's first experience showcased was a co-op Crossy Road experience that lets one player use the new Apple TV remote and another use an iPhone or iPod touch to control various characters in the game. Apple also showcased an upcoming match from Harmonix called Beats Sports.
This game takes a "Wii Sports" angle on the music rhythm genre, letting users play games like tennis along with the beat of the music. It allows up to four players to play the game simultaneously with an iPhone or an iPod touch. The new Apple TV allows you to shop easily for clothes from GILT with a simple remote click. It displays an iTunes-like carousel of clothing options, including sizes and pricing. About 80% of GILT's mobile sales are estimated to come from iOS devices. This new TV also includes new features for streaming sports content from MLB: TV and NBA League Pass.
The pricing of the Apple TV is $149 for 32 GB and $199 for 64 GB of flash storage. The new Apple TV will be available in over 80 countries this October and around 100 countries by the end of the year.
4. iPhone – Apple Event
Customers have embraced iPhones from around the world. This device has been increasing leaps and bounds not only in the US but all over countries. According to statistics reports, iPhone has grown three and a half times compared to other industries in the last quarter. There has been spectacular growth in China, about 75%, compared to the rest of the industry. iPhone 6 has been the most popular iPhone device that Apple has launched.
This new 3D touch will be going to be the future of multi-touch. It has new gestures that peek and pops along with familiar gestures. It works on the home screen giving you shortcuts for things you frequently do. It also works on inside applications viz press lightly to peek and continue pushing to pop the content you are packing.
iPhone 6S and iPhone 6S Plus are built on 3rd generation 64-bit A9 chip. It has an entirely new transistor architecture and is optimized for real-world compared red to the A8 chip; it provides a 70% faster CPU process, the equivalent lens to Desktop-class CPU performance. On the other hand, graphics task is up to 90% faster and is more equivalent to console-class GPU. It has an M9 motion coprocessor directly embedded into the chip, which helps track things like health and fitness and is always on. This new iPhone device contains 2nd generation Touch ID and is up to two times faster recognizing fingerprints.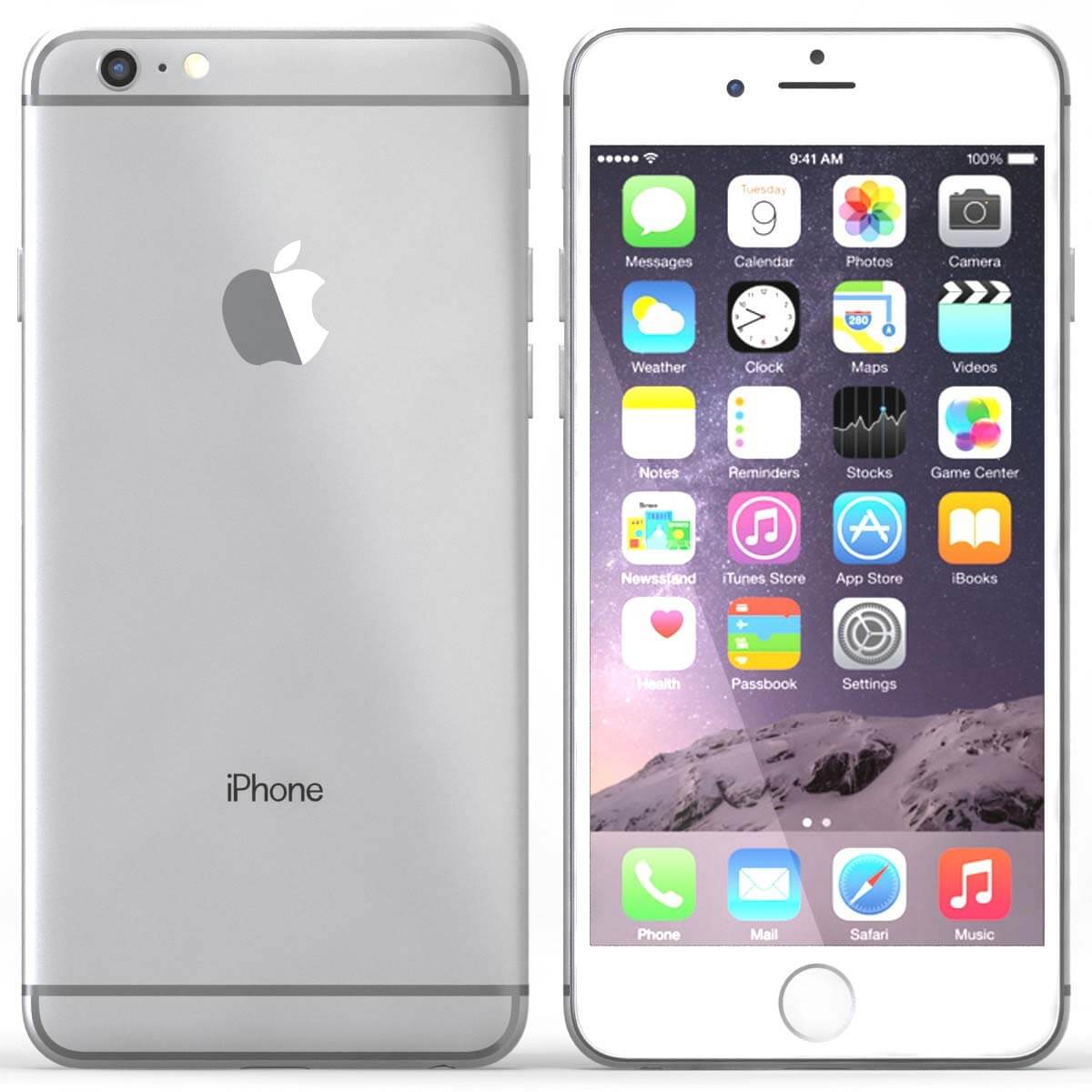 (Image Source: apple.com)
It has an incredible all-new 12 MP iSight camera. iPhone 6S and iPhone 6S Plus can take stunning photos with great detail. This new device can take HD and even 4K videos. 4K videos have a higher degree of detail with 8 million pixels. It also has a 5MP FaceTime HD camera that can be used to take incredibly detailed selfies! It also has a tremendous true-tone flash which helps match the ambiance of light to give a more accurate flash light color. The front camera can also use this flash (which uses Retina Flash and True Tone) to generate high-quality selfies that are 3x brighter.
The 3D touch on photos provides an entirely new feature called Live Photos. Live Photos are 12 MP high-quality still images that extend the captured moments. It is an efficient frame-to-frame technology. A unique three concentric circle-like button in camera mode indicates Live Photos is enabled. Live Photo is enabled by default, and you need not take extra steps to perform Live Photos. This new feature is available across all Apple devices, such as OS X El Capitan, iPad, iPhone, and even Apple Watch.
iPhone 6S and 6S Plus come with great new accessories, i.e., a charging dock that matches the metal finishes of the iPhone, new leather color with five new different colors, and silicon covers with eleven different colors. The price configuration of the iPhone 6S and iPhone 6S Plus are mentioned below:
5.  iPhone 6s
16 GB: $199
64 GB: $299
128 GB: $399
6. iPhone 6s Plus
16 GB: $299
64 GB: $399
128 GB: $499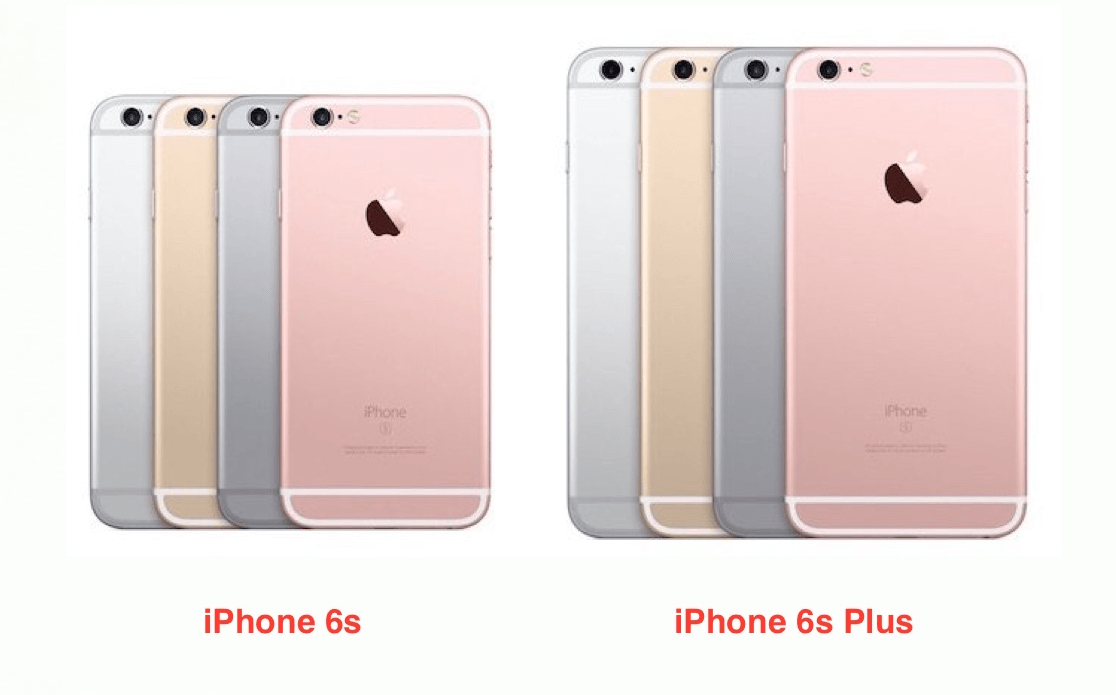 (Image Source: apple.com)
These are the same as that of the iPhone 6 and 6 Plus. These new devices were available in the US starting September 12, 2015, and will be available in the rest of the countries by the end of the year.
Recommended Article
We hope that this EDUCBA information on "Apple Event" was beneficial to you. You can view EDUCBA's recommended articles for more information,