About Wind Energy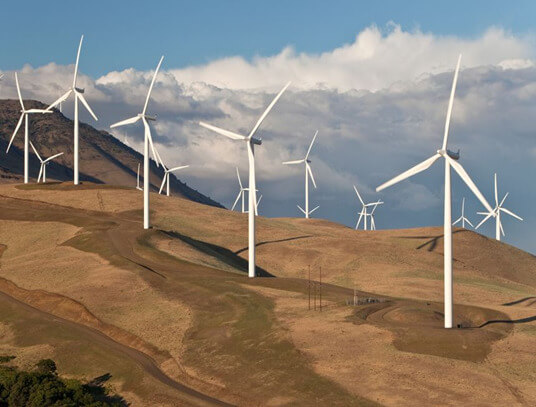 (Credit:- Freepik)
Wind energy is a type of renewable energy that uses the wind's power to generate electricity. Wind turbines convert the wind's kinetic energy into mechanical energy, which is then transformed into electrical energy through generators. Wind energy is a clean, sustainable, and widely available energy source. It is a promising solution for reducing dependence on non-renewable energy sources and mitigating the impacts of climate change. Wind energy is also becoming increasingly cost-competitive, making it an attractive option for power generation on a large scale, but it also has a negative impact on the environment. Hence, to get a better insight into wind energy, this article focuses on the advantages and disadvantages of wind energy.
Advantages of Wind Energy
Wind energy is a rapidly growing sector in the renewable energy industry, with increasing numbers of wind turbines installed globally to harness wind power and generate electricity. Wind energy has many advantages. Some of them are:
#1 Renewable Form of Energy
People can harness wind energy repeatedly without depleting finite resources since wind is a limitless energy source. Wind energy can meet our energy needs as long as the wind continues to blow, unlike fossil fuels which are present in fewer amounts and are non-renewable.
#2 Cleaner Fuel
Wind energy is a clean energy source that produces no emissions. Unlike traditional sources of energy, such as coal and natural gas, which release harmful pollutants into the air, wind energy does not contribute to air pollution. This makes wind energy an attractive option for countries looking to reduce their carbon footprint and mitigate the impacts of climate change.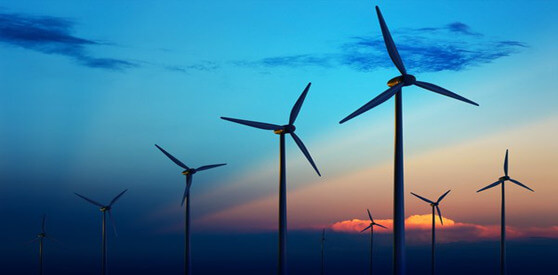 (Image Credit:- Freepik)
#3 Cost-effective
The cost of wind energy has decreased over the years and is becoming increasingly competitive with traditional energy sources such as coal and natural gas. Advances in wind turbine technology, combined with economies of scale, have helped to reduce the cost of wind energy.
#4 Widely Available
The wind is a natural resource that is widely available in many parts of the world, making it an accessible source of energy for many communities. People can install wind turbines in various locations, including land-based and offshore wind farms. Hence it is possible to harness the power of the wind in many different environments.
#5 Scalable
Local communities can generate wind energy on a small scale, or commercial use can utilize it on a large scale. Additionally, various sizes of wind turbines allow for energy needs to be met at different levels. Thus, wind energy is highly scalable.
Disadvantages of Wind Energy
Despite being a reliable energy source, the wind has advantages and disadvantages. Some of the disadvantages of wind energy include:-
#1 Intermittent Supply
One of the main disadvantages of wind energy is that it is dependent on the wind, which can be inconsistent and unpredictable. This can lead to fluctuations in the energy supply, making it difficult to meet energy demands.
#2 Initial Costs
The initial investment required for wind turbines and wind farms is significant, making it more expensive than traditional energy sources. The high initial cost of wind energy can be a barrier for communities and businesses looking to switch to wind energy as a primary energy source. This is because the initial investment is high, and the return on investment may not be realized for several years.
#3 Visual Impact
Wind turbines can be visually imposing and may affect the aesthetic appeal of some landscapes, particularly in areas of high tourism. Some people may find the appearance of wind turbines unsightly, leading to opposition to wind energy projects in certain regions.
#4 Noise Pollution
Wind turbines can produce significant noise, particularly during operation, which may impact the quality of life of nearby residents. Wind turbines create noise due to various factors like aerodynamics, mechanical noise, and structure-borne noise. This noise pollution can be particularly problematic to people located near wind farms.
#5 Environmental Impact
While wind energy is a clean energy source, the production and disposal of wind turbines can harm the environment, particularly in ecologically sensitive areas. For example, constructing wind turbines can disrupt wildlife habitats and migration patterns. Moreover, the disposal of decommissioned wind turbines can also create environmental hazards. It is essential to consider these impacts when planning wind energy projects and to choose sites that minimize the environmental impact of wind energy.
Conclusion
In conclusion, wind energy is a rapidly growing sector in the renewable energy industry, offering many advantages. However, it also faces various challenges and limitations. One should not ignore these limitations; instead, one should mitigate them with careful planning and investment. By considering both the advantages and disadvantages of wind energy, you can work to make this energy source more accessible and effective. It also helps to secure a cleaner and more sustainable energy future for all.
Recommended Articles
We hope that this EDUCBA information on "Advantages and Disadvantages of Wind Energy" was beneficial to you. You can view EDUCBA's recommended articles for more information,