Credit Card: An Overview

(Credit:- Freepik)
Credit cards have become a popular form of payment in modern society. They offer a convenient and flexible way to manage finances and are widely accepted by merchants worldwide. While credit cards are popular, they have several drawbacks as well. Thus, it is essential to understand the benefits and risks of using them. In this article, we will take a comprehensive look at the advantages and disadvantages of credit card and explore how you can use them to your advantage while avoiding potential risks.
Advantages of Credit Card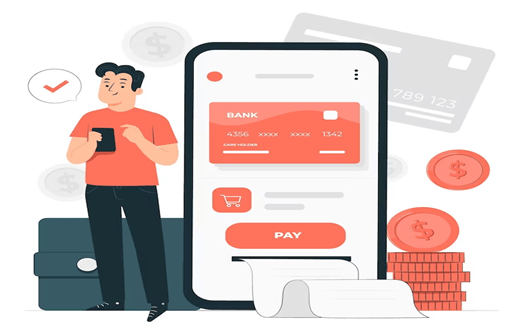 (Image Credit:- Freepik)
Here are the top 5 advantages of using credit cards:-
#1 Convenience
One of the most significant advantages of credit cards is their convenience. With a credit card, you no longer need to carry cash or worry about having enough money in your checking account to make a purchase. Instead, you can swipe your card and be on your way. Credit Cards make shopping incredibly easy as you can make purchases anywhere with an internet connection.
#2 Reward Programs
Many credit cards offer rewards programs that incentivize you to use your card. These programs can take the form of points, miles, or cashback and can be redeemed for various other benefits, including travel, merchandise, or statement credits. If you use your card frequently, you can earn significant rewards over time.
#3 Increased Buying Power
Credit cards can provide you with credit, allowing you to make purchases you could not buy otherwise. This can be especially useful for large purchases, such as furniture or appliances, as you can pay the money over time. Credit cards also offer the added benefit of making purchases even if you do not have the funds available in your checking account.
#4 Fraud Protection
Credit card companies have sophisticated fraud detection systems to monitor your account and prevent unauthorized purchases. If you notice a fraudulent charge, you can raise a dispute about the charge with the credit card company, which will investigate and refund any unauthorized purchases. This gives you peace of mind when shopping, as you do not need to worry about the security of your card.
#5 Credit Score Boost
Using credit cards wisely and paying off your balance in full each month can help improve your credit score. This is because credit cards are a type of revolving credit, which means you can use and repay the credit repeatedly. Moreover, using your card and paying the loan on time demonstrates that you are responsible with credit, which can improve your credit score and help you get loans from lenders.
Disadvantages of Credit Card
As stated earlier, there are both advantages and disadvantages of credit cards; let us now look at their disadvantages:
#1 High-Interest Rates
The most common disadvantage of credit cards is the high-interest rates. If you carry the balance on your card, you may be subject to interest rates of 20% or more, which can quickly add up. Additionally, if you only make the minimum payment each month, it can take years to pay the balance completely, and you will end up paying much more over time.
#2 Fees
Credit cards can come with various fees, including annual, late payment, over-the-limit, and balance transfer fees. These fees can be significant and quickly add up, so it is essential to understand the costs associated with your card and avoid them if possible.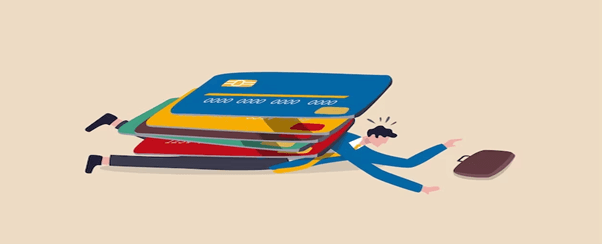 (Image Credit:- Freepik)
#3 The temptation to Spend More
Credit cards can be a double-edged sword, as they can provide you with the ability to make purchases that you may not have been able to make otherwise. However, this increased buying power can also lead to overspending, as it can be easy to rack up debt and lose control of your finances. This can be especially tempting if you have a high credit limit, as you may feel you have more money to spend than you do.
#4 Decrease in Credit Score
Using credit cards irresponsibly can have a negative impact on your credit score. Late or missed payments, high balances, and maxing out your card can all decrease your credit score and make it harder for you to get approved for loans or credit in the future.
#5 Security Concerns
While credit card companies have fraud protection plans in place, there is always a risk of personal information being stolen, especially when shopping online. This can result in fraudulent charges, identity theft, or other forms of financial loss. In order to protect yourself, it is crucial to be vigilant about monitoring your accounts, using secure passwords, and only shopping with trusted merchants.
Conclusion
Credit cards can offer a convenient and flexible way to manage your finances, but they also come with risks and drawbacks. Understanding the advantages and disadvantages of a credit card can help you make informed decisions about using them responsibly. By taking advantage of the benefits and avoiding the pitfalls, you can use credit cards to your advantage and manage your finances effectively.
Recommended Articles
We hope that this EDUCBA information on "Advantages and Disadvantages of Credit Card" was beneficial to you. You can view EDUCBA's recommended articles for more information,