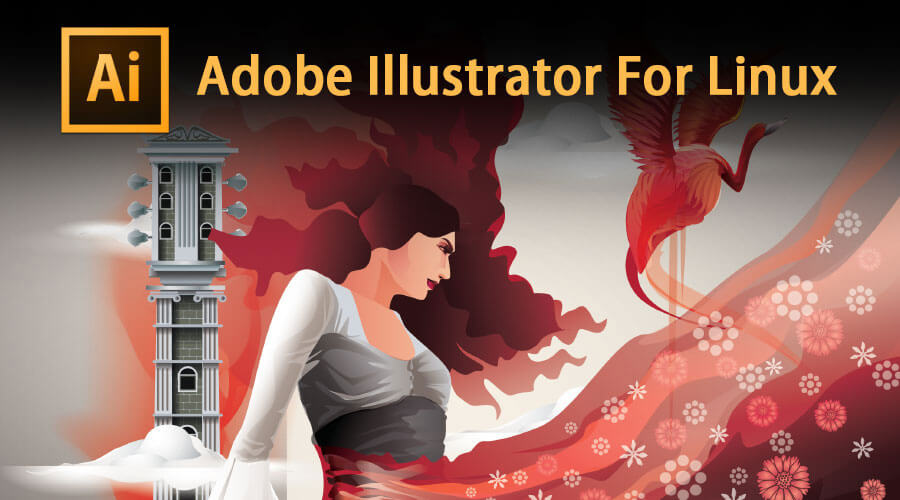 What is Adobe Illustrator For Linux?
Adobe Illustrator for Linux is vector graphics software. It is developed by Adobe Systems, and it is one of the software of the creative cloud (CC) family. Initially, it's designed for Apple Macintosh. Engineers work for developing Adobe illustrator for Linux from 1985, and finally, its first version was released on March 19, 1987. Now that time, its topmost software for vector graphic editing and Adobe won a prize for same by PC magazine in the year 2018. The Application of this software is very wide and broad, and integration with other software of cloud package made more efficient. This software is mainly used to create logos, graphs, printed and digital photographs, cartoons, charts, postcards, posters, and other designs. This software is widely used by graphics designers, web designers, and other professionals to perform different types of tasks. Adobe illustrator is used In fashion design, product design, package design, and to create motion graphics and visual effects. The compatibility of this software with other software's like Photoshop and Brush etc. make it a more powerful tool.
The main application of Adobe Illustrator for Linux
To create cartoons
To create Logos
To create Icon
To design product
To draw objects
To edit graphics
Adobe Illustrator supports various formats for import and export. This software support on Windows 10 x64 bit only and Mac OS. This software is available on subscription base service independently or with the combo pack of creative cloud(CC) package. A free trial version is also available on its official website. Development of adobe illustrator for Linux began in 1985 and the most recent version of this software was CC 2019(23.0.1) on November 2, 2018.
Version 1.0 to 1.6 (Illustrator-88)
Early versions of the software did not support working in preview mode, and users needed to have two windows open on their desktop in order to have a live preview of their work. The last version, 6.0 launched in 1996.
Adobe start illustrator for windows under this version
Adobe starts illustrator version 7.0 in 1997, under this version adobe, made critical changes in the user interfaces with regard to path editing and end by the year 2001.
Version CS (11.0) to CS6 (16.0)
Illustrator CS (1.0) was launched in the year 2003 with 3 Dimensional capabilities to create 3Dobjects, and last version, version 17.0, under these categories was CS (6.0) in the year 2012. Adobe added many features such as a new user interface, layer panels, and RGB codes and fixed many bugs
Version CC (17.0) to CC (23.0)
The first time this software launched in its CC package with version 17.0 (CC 1.0) by June 17, 2013, and the recent version was CC 23.0 by Nov 2018
This version Improves and enhance many tools such as program, font, color, saving the document to the cloud and add extra tools such as touch compatible type tool, the image in brushes, CSS extraction, and file packaging.
The new update of Adobe Illustrator for Linux (CC 2019 23.0.1)
Easily create a complex color blend that gives your project and artwork a more natural look and feel.
Save time by repeating text or objects across multiple artboards all at once.
Eliminate distraction by setting up your toolbars to show only what you need for a specific workflow
Presentation and trim preview
Turn art boards and into the slide; you can easily project and share and see how documents with bleeds will look with the edge trimmed off.
Tools and application of Adobe Illustrator for Linux
There are various tools in Adobe Illustrator for Linux available to perform various tasks like to select, to create and manipulate objects or artworks in Illustrator. The tolls can be selected according to your requirements.
How to Install Adobe illustrator for Linux
Below are the different steps to install Adobe Illustrator for Linux.
You can download Adobe illustrator for Linux from the following link given below (Free Trial version)
https://www.adobe.com/in/products/illustrator.html
Its 64 bit operated Adobe illustrator for Linux. Open the folder as shown below.

Double Click on Setup

Double Click on the setup.exe file
You will get the screen like this given below

After successful installation, you will get the following pop up message on the screen.
Click Ok

Go back to the setup page as shown below

After Clicking on the patch, you will get a screen like this, as shown below.
Amtemu.v0.9.2-painter.exe application right clicks on this icon and run as Administrator.

You will get new pop up screen as shown below; click on Adobe Acrobat DC drop-down menu and select Adobe Illustrator cc 2017 and click on Install.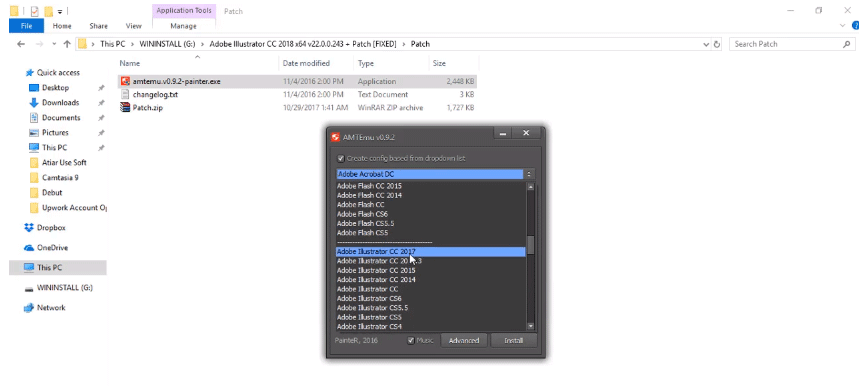 After clicking on Install, you will get the screen like this as shown below; you need to select the file path you need to go the following path.
C:\Program Files\Adobe\Acrobat Illustrator CC 2018\support files\contents\windows
Select the amtilb.dll file and click open
Now your Adobe Illustrator software is installed on your PC, go to the home screen where you will get the software icon; after clicking on the icon, you will be able to open software on your PC, and first adobe illustrator screen look like this as shown below.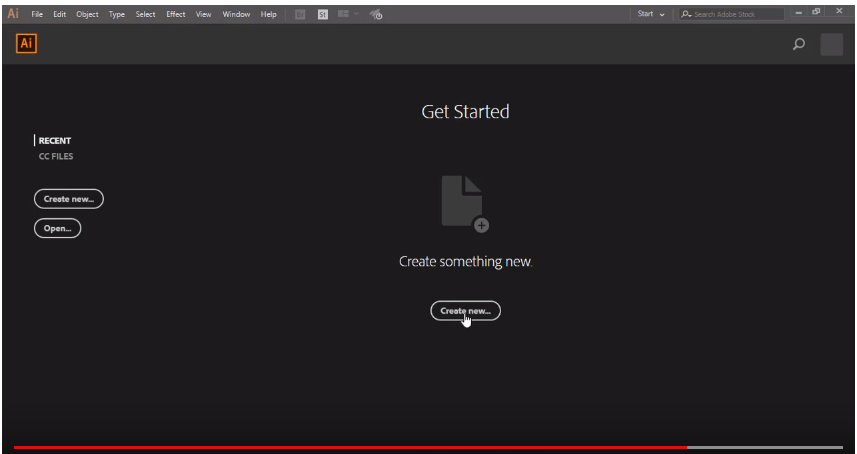 Illustration
The illustration is a way to express emotion and imagination on paper and. The other thing is the focus of the attention. Illustration means the same meaning a picture or a diagram that helps make something clear visible, and more attractive. An illustration is an act of remove noise from the picture to look more clarifying more shining. An illustration is a decoration, shining or visual explanation of a text concept, image, object or process. Illustration word widely used for exploration and integration for posters, flyers, magazines, books, postcards, logos, animation, teaching materials, films, and video games etc.
Illustration has widely used in advertisements, flyers, cartoons, greeting cards, posters, books graphics, novels storyboards, manuals, business, magazines, shirt, video games, tutorials, and newspaper. Most illustrators work on a freelance basis. Depending on the purpose, the illustration may be expressive, stylized, realistic or highly technical. An illustrator is always trying to provide a clear image of any drawing or picture for you so that your focus not distract anywhere else, An illustrator always wants attention for his illustration. Computer illustration or digital illustration. The illustration is a pre-process of creating a drawing, it's an art and it's an act nothing else.
Recommended Articles
This has been a guide to know What is Adobe Illustrator For Linux. Here we have discussed the basic concepts and the characteristics of Adobe Illustrator for Linux.  You may also look at the following articles: