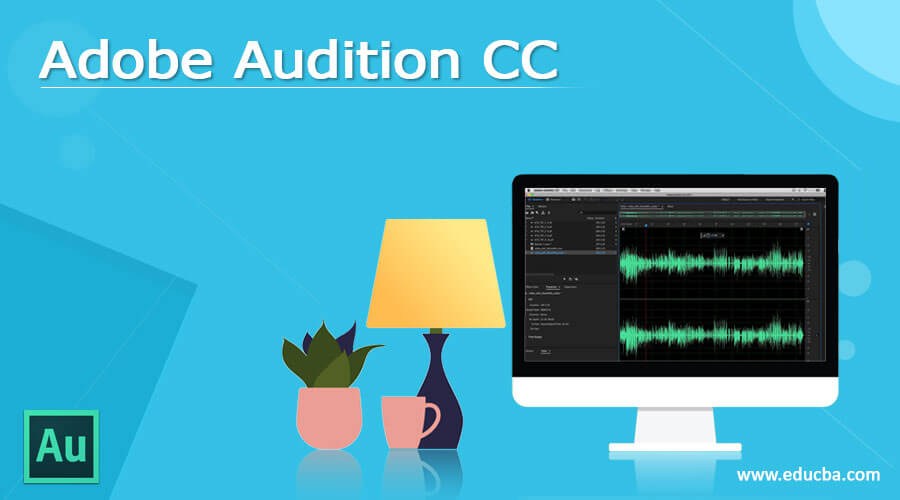 Introduction to Adobe Audition CC
Adobe Audition CC works on the editing of digital audio and we can consider it as a digital audio workstation. It was developed by Adobe Inc. on August 18, 2003. There are a number of advanced features in this software with the help of them we can do changes in our audio file and get the best output in our work. Today I am going to tell you about how you can start using this software as well as a few features of its latest version. I also give you an overview of its step and pricing as well. So let us start our discussion.
Overview of Adobe Audition CC
Before we go through other important aspects of this software let me give you an overview of some other facts about the adobe audition. This is a digital audio workstation and available in 9 languages so it is easy to work with it. It has its compatibility with several operating systems such as Windows 10 or its later versions, Mac OS or its later versions, x86-64, ARM64. Its latest version is Adobe Audition 2022 which was released in October 2021. You can visit its official website for having information about other details of it.
How to use adobe audition cc?
I am sure now you have curiosity about how to use this software for recording as well as editing your audio file. So let us start our discussion about it.
Once you start it the first time after installation it will open like this. This is its welcome screen.
Now, this is the user interface of this software. Here at the very top of it, there is a Menu bar section that has a number of menus such as File menu, Edit menu, Multitrack menu, and so on. In these menu tabs, we have several options which help in our editing and recording work.
Below this menu bar we have three sections on which at left side we have a details panel where we can see our file and some other things, at the center we have a display window in which we can see our editing or recording work, on the right side we have a panel for some other parameters setting, below to this section there is History panel at the bottom left in which we can see what changes we have applied to our currently opened audio, next to it in the center we have Levels for recorded audio.
For creating any new audio file for recording purposes you can go with the new option of drop down list of the File menu. There are three options for a different purposes. I will select Audio files for this time.
Once you select you will have this dialog box. you can set basic parameters of your audio from it.
Once you click on the ok button you will have the center section parameters enabled. Now you can start recording your audio.
If you want to open any audio file then again go to the File menu and choose the Open option from its drop down list.
Once you select this option you will have this dialog box for choosing your desired file.
Once you select it will open like this.
Now you can apply effects or start editing to your imported file. For doing any change in your imported file you have to select it so for selecting make double like on audio wave area like this. Once you select it, it will convert the whole area into white color. You can also press Ctrl + A button for selecting the whole area as all select shortcut keys.
If you want to select any particular section of it then you do it with the mouse cursor. Just click on starting point of the area which you want to select and then by holding the mouse cursor drag the cursor in the direction of the area which you want to select.
Now there are many edit settings that you can do in your imported file such as you can apply effects from the Effects menu and so on.
There are many more things you have to learn for having good knowledge about this software. Here I have given you just a basic introduction to using this software.
New Features Adobe Audition cc
Now let us have a look on what are the new features that are added to this software for enhancing its property of it.
Audition for Apple M1 ARM: Now Audition can run on Apple M1 in improved manner of recording as well as mixing and gives us high quality of audio. The very interesting features in this category are faster audio effects rendering and mixdowns, almost real-time updates in Spectral Display Editor.
Strip Silence: With this feature, we can not only identify but also remove identified silent or inactive regions of selected areas of recorded audio and the best part is that during removing silent regions there will be no loss of synchronization in selected multitrack audio. This feature helps us in the cleaning up of voice recording, interviews, editing of multi-track such as audio documentaries or podcasts. With Strip Silence, we can adjust parameters for unique scenarios, which may include noisy backgrounds, different levels of volume between candidates, and so on.
Setup and Pricing adobe audition cc
Visit the official website of adobe that is www.adobe.com for having this software. You can have it set up by paying $ 31.49 per month. If you want an annual subscription then you can have to pay $20.99 per month or you can pay $239.88 in a one-time payment for a yearly subscription. You will have some new features in the latest version of this software. If you want some other software in one package then you can go with the Creative Cloud App of adobe.
Conclusion
Now I think you have knowledge about all important aspects of this software and these information is enough to understand adobe audition as well as start using it. Now I will suggest you to go with 7 days trial version of this software and start working with it to know more about it.
Recommended Articles
This is a guide to Adobe Audition CC. Here we discuss the Introduction, overviews,  How to use adobe audition cc, Setup, and Pricing adobe audition cc. You may also have a look at the following articles to learn more –