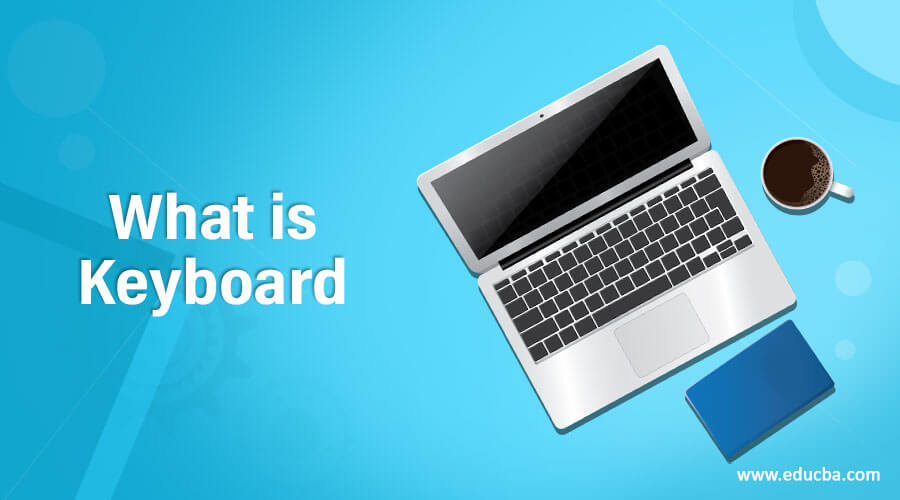 Definition of Keyboard
A keyboard is a series of buttons or keys placed on an input device with the aid of digits and symbols or alphabet letters. A keyboard can only be numerical so that it can be easily entered into a computer by an individual on most computer keyboards. It is used primarily for people who frequently use computer software to perform computations or process numbers. The main numeric input devices like vending machines, point of sale devices, digital door locks, combination locks, and phone button cables are used with numeric clays. Numeric keypads are available. A row of number keys, including a separate number pad on the right side for efficient data entry, is located on the top of the computer keyboard.
Typically, mobile phone keypads are alphanumeric and also facilitate the retention of phone numbers. The user will enter text messages and names. In addition, keyboards, such as laptops and notebooks, are not accessible for all computer keyboards, so that an outside plug-in keyboard can be bought for portable computers separately.
Functions and Uses of Keyboard
There are other numerical keys at the top of a computer keyboard, and on the side of the computer, a small number of keypad has buttons identical to the computer interface scheme. This number of keypads enables numerical data to be entered more efficiently. In addition, most of the people are right-handed, so a numerical keyboard is on the right side of the keyboard that allows for efficient entry. Keypads appeared on many devices, including sales engines, ATMs, time clocks, payment points, digital port locks, and combined locks used to select and enter PINs.
Key layout of Keyboard
The first key activated many cash registers, and parallel keys with 0-9 columns were used for mechanical calculators at each location. A small keyboard began in 1901 on the Standard Adding Machine. The calculator included the number of keys arranged in a 0 and 9 row with zero on the left and 9 on the right.
The modern four-row system started in 1911 with Sundstrand Adding Machine. There is no standard in the keyboard for a calculator to design a decimal point, four arithmetical operations (like, plus, minus, multiplication and divide), equal sign (=). A push-button telephone keypad invented by the industrial psychologist John E. NJ at Bell Labs and Karlin in Murray Hill. Numbers 1 to 9 are arranged on a telephone keyboard from left to right, from top to bottom, with none in a row below 789 and in the center.
1. Telephone keypad
A digital keyboard for dialing a telephone number can be mounted on the push button. The telephone keyboard was standardized in the 1960s when the DTMF (dual-tone multi-frequency) signaling system was introduced in the Bell network in the US. A double-toned multi-frequency system has been developed for electromechanical switching systems that are replaced. Due to its widespread use of rotary dialing equipment, in the 1990s, most telex pads were also developed to generate electronically loop-disconnect pulses. Some keypads have also been turned to generate DTMF or pulse.
2. Telephone keypad layout
The numerical keys and calculator keypads are different in nature. In Bell Labs, various human factors were tested for this layout. Mechanical calculators were not more popular late in the 1950s because they were not commonly used, and few were experienced. Only on a common interface did the calculator start to work properly. The layout which is commonly employed in today's calculator was found after a 1960 paper. With 1, 2, and 3 keys in the top rows, the telephone-style was much quicker than the calculator, with 1, 2, and 3 keypad keys in the lower row, as the results of the Bell Labs tests were assured in any event.
3. Letter mapping
Different ways of mapping characters and letters to numbers have been connected with keyboard configurations and telephone dials. In Denmark and the United Kingdom, the method was different. Likewise, it was different from the United States and Australia. In the 1960s, alphanumeric codes for the exchange were discontinued in Europe when direct international dialing was introduced. And if the user dials a VIC 8900 number on a Danish phone and dials that number on a British phone, the result is another one. Therefore, letters on new telephone dials were not used at the time.
Conclusion
In this article, we have seen the keyboard and its usage, functions, and Types. I hope you will find this article helpful.
Recommended Articles
This is a guide to Keyboard. Here we discuss the keyboard and its usage, functions, and Types in detail for better understanding. You may also have a look at the following articles to learn more –