Updated November 25, 2023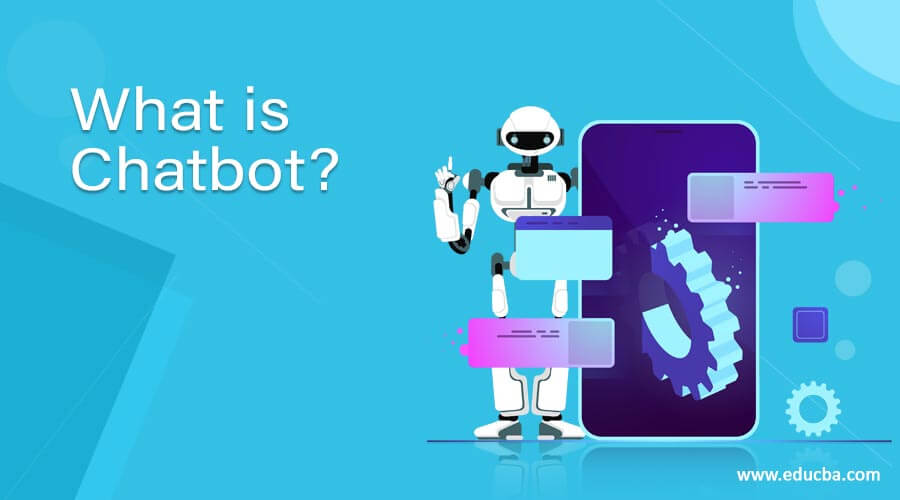 What is Chatbot?
A chatbot is an artificial intelligence (AI) software that makes use of message applications, blogs, movie apps, and telephones to simulate a conversation (or a chat) with a person. It is a program component designed to automate a particular process. In particular, chatbot is mainly a conversational user interface that can be linked to a variety of data sources via an API in order that it can deliver on-demand information or resources such as weather predictions, status alerts or orders, and news leaks.
Why Chatbot is important?
Chatbot systems streamline people-service experiences and enhance user engagement. In addition, they provide new ways for businesses to enhance the customer experience and organizational productivity process by reducing traditional customer care costs. A chatbot solution should be able to successfully carry out tasks in order to succeed. Human assistance plays an important role in this: regardless of the type of network, the setup, the creation and the optimization of the chatbot device need human interaction.
Is chatbot is right to use?
There are numerous methods and tools for creating a chatbot. Some chatbot systems are more suited than others, depending on the case you like. The combination of multiple types of AI including natural language processing, machine learning, and semantic awareness could be the best alternative to achieve the desired results. Both chatbot environments, messages, and free-form conversations are the strongest channels. A chatbot takes the user through a variety of alternatives and questions in a driven dialogue to a certain target. A free-form dialogue allows the user more power over the talk by encouraging him to send messages without limiting the chatbot's options.
How does Chatbot work?
Chatbots evaluate and define the reason that a user asks for the extraction of appropriate bodies, which is the chatbots' most important job. The required answer is given to the consumer when the review is finished. Three grouping methods are used by chatbots.
1. NLU: NLU is the human comprehension capability of the chatbot. It translates text into organized data for the interpretation of a computer
2. NLP: Natural language Processing bots are designed to transform user inputs into structured data. text or speech
3. Pattern Matching.: Bots use pattern matches to group the text and generate a customer response. AIML is a typical standardized pattern of the Artificial Intelligence Markup Language (AIML). In a similar pattern, a bot will get the correct answer. The bots respond to all the trends relevant to them.
NLP
Use of Chatbot?
Digitization converts humanity into a "first mobile" community. As messaging apps become increasingly popular, chatbots are playing an important role in this transition driven by connectivity. Smart chatbots are also interfaces for smartphone apps that transform how organizations and consumers communicate. Chatbots allow corporations to interact directly with consumers at no cost to members of humans. For example, many of the customers' questions or complaints are normal and easy to answer. This is why businesses develop FAQs and manuals for troubleshooting. Chatbots offer a personal solution to a written FAQ or a guide and may also deliver a customer question to a live user, even though the problem is too hard for a chatbot to solve. Generative AI Chatbots have become popular as a saver for time and resources for corporations and extra comfort for consumers.
Types of Chatbot
Chatbots process data for quick answers with predefined rules and AI-based chatbots to all forms of user questions. Two kinds of chatbots exist.
1. Conversational chatbots
Chatbots are is also known as robotic assistants or digital assistants. You are much more social and customized than chatbots focused on rules. The chatbots talk to users as humans interact in real-life situations and connect. The chatbot technology's conversational communication abilities allow it to provide what customers want.
2. Rule-based chatbots
During communications, rule-based chatbots follow predefined routes. At each step of the chat, the user must choose explicit alternatives for the next step of the discussion.
Bads of Chatbot?
The word chatbot includes some misunderstandings. Though chatbot and bot are used interchangeably at times, bot is merely an automated software that can be used for legitimate or malicious reasons. The negativity of bot is attributed to the past of hackers that use automated systems to penetrate, use, and usurp the digital environment generally. There should be no misunderstanding between bots and chatbots. In general, chatbots have no experience of being used for hacking. Chatbots are conversational tools that function efficiently on routine tasks. People enjoy them and they allow them to get through these assignments efficiently so that they can concentrate their efforts on things that involve human skills that cannot be reproduced by computers at a high level, analytical and engaging.
Conclusion
In this article, we have seen what is chatbot along with its features, working, and types. I hope you will find this article helpful.
Recommended Articles
This is a guide to What is Chatbot?. Here we discuss Why Chatbot is important? How does Chatbot work?, Types of Chatbot and Use of Chatbot?. You can also go through our other suggested articles to learn more –