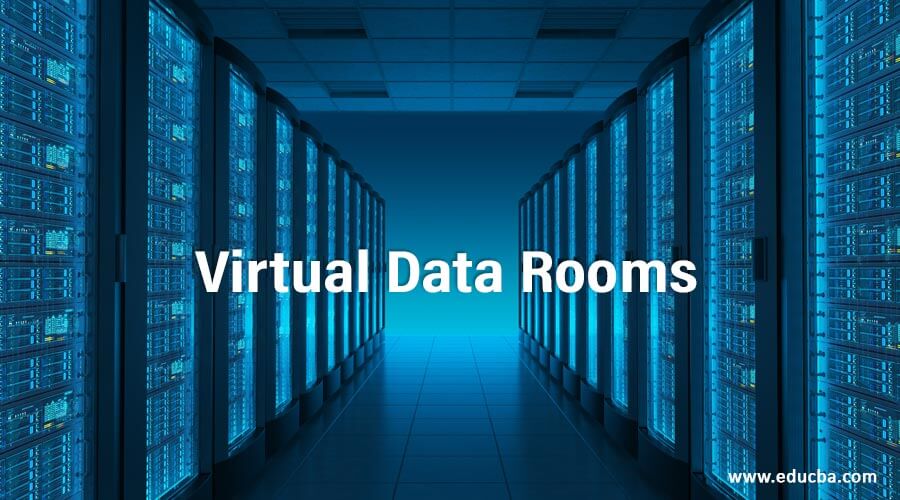 What is Virtual Data Rooms?
A virtual data room is also known as an electronic data room or Virtual Deal Room Is an online database where organizations store and share confidential data, which is normally used for financial transactions. It is like a filing system or electronic repository for documents. With the help of VDR, users can share critical business information with investors, clients, and company leadership over the internet securely. It helps to reduce the physical paperwork and tedious work of managing files in an office.
Is VDR the Same as "Data Rooms"?
A Virtual Data Room is an advanced data room. Previously Data rooms were walk-in rooms like storage rooms in companies in which relevant data was stored. Hence there was not much security for confidential or sensitive data.
Virtual Data Rooms are easy to use and can store a lot more data than physical data rooms. It includes cloud data storage, however, features and storage capacity is depended on a provider.VDRs are extremely secure. ISO 27081 certification is set to provide security for cloud storage systems. VDR providers take a multi-faceted and comprehensive way to secure online files. They use various complex layers to secure the data from potential threats and risks.
Here is a list of features of the Virtual Data Room which includes security measures.
Physical Security: It provides continuous data backup and its uptime is over 99.5%.
Application Security: It uses encryption methods, multi-factor authentication, digital watermarking, accident redemption, etc.
Infrastructure Security: It uses a 256 bit AES encryption algorithm. It also stores data on remote data centers
Data Center Certifications: It contains different standardized certifications such as ISO 9001 / ISO 27001, SOC2, FINRA, etc.
Auditing and Compliance: It provides auditing and reporting of logs for every action that occurs in a data room
What are the Benefits of Virtual Data Rooms?
A VDR is the most secure and user-friendly way for organizations that wish to streamline document sharing efficiently. As we have seen VDR is a great solution to share documents as well as confidential business data, it also has various advantages which are given as follows
It secures of company's data efficiently.
It provides Secure data and Document management
It allows access to multiple clients or users based on a set of rules
VDR also runs on mobile devices
It allows uploading a large amount of data
It provides accurate searching functionality
Because of these advantages, many business clients, owners, managers, suppliers, acquirers choose VDR to secure the company's data effectively. There are so many other reasons and features to use VDR instead of only file sharing software or physical data rooms.
Reliability: VDR can be accessed on the cloud which is more reliable than using a traditional mainframe computer. If a computer is not working then users can access their data or software stored in VDR.
Security: Laptops or Desktops can be stolen. Also if there are emergencies like fires or floods, then it will result in wiping whole IT infrastructures of an organization. So users do not have to face such problems if data already exists in the cloud.
Accessibility: Virtual Data Rooms can be accessed by authorized people from registered devices anywhere.
Scalability: A virtual data room offers seamless data access without disruptions.
Usability: VDR has an attractive and easy to use interface as well as good UX.
Who uses VDR?
There are various uses for which organizations use VDR including:
M&A: Virtual data rooms are used during the due diligence stage of M&A to share a huge number of documents with different teams in an organization, potential buyers, sellers, and customers.
Fundraising: Sometimes Companies need to share their confidential data with prospective investors for raising funds. Hence Prospective investors can effectively access documents, upload their data, or ask questions on VDR
Strategic Partnerships: partners can use VDR to grant each other access to important documents and data. They can also set specific permissions for who can access what.
Board Communications: Different Teams in the company can securely communicate within VDR about deals, planning, etc. Meetings can also be held with the help of VDR.
Manufacturing: Manufacturing industries use Virtual Data Rooms to share designs and planning.
There are other industries that use VDR such as the Investment Banking sector for processes like capital raising, IPOs, and M&A. Corporate Development, Legal Industry, Accounting, and auditing companies that have a huge amount of data to store.
Recommended Articles
This is a guide to Virtual Data Rooms. Here we also discuss the introduction and various uses of virtual data rooms along with benefits. You may also have a look at the following articles to learn more –