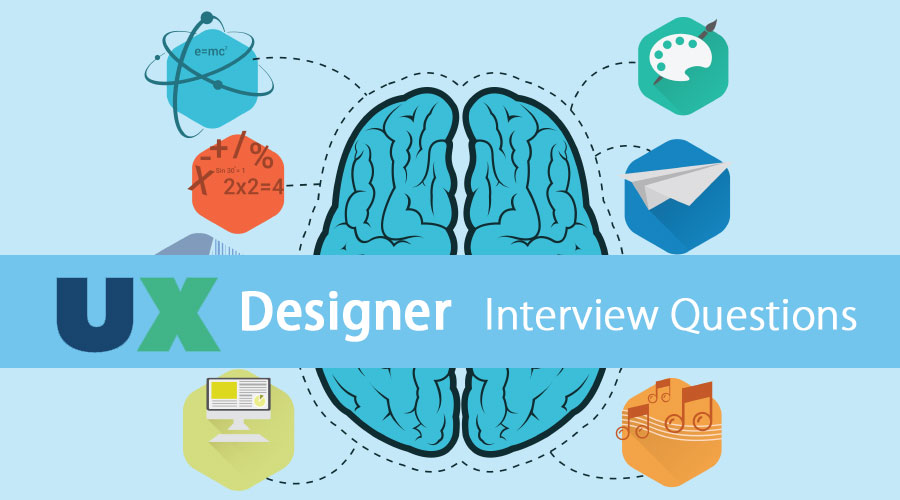 Introduction to UX designer Interview Questions and Answers
UX designer is right now is a very much critical requirement for each and every organization who are working currently in the industry. Industries main agenda to make URI more attractive and user-friendly in some similar way where the end user can always be satisfied without a low level of manual activity. As for supporting various requirement on specific consent of global end-user, UX designer must be involved with varieties evolving approach to come with some new technique of displaying screen to the specific critical end user. Designers are always planning to come with some new looking taste which is more attractive to a lot of users easily and displaying huge records in such a manner where the end user can easily able to identify their critical information without any specific struggle any time. That's UX designer approach is not always be a constant approach, as it will definitely change in between one designer with another.
Now, if you are looking for a job which is related to UX designer then you need to prepare for the 2020 UX designer Interview Questions. It is true that every interview is different as per the different job profiles. Here, we have prepared the important UX designer Interview Questions and Answers. which will help you get success in your interview.
In this 2020 UX designer Interview Questions article, we shall present 10 most important and frequently asked UX designer interview questions. These interview questions are divided into two parts are as follows:
Part 1 – UX designer Interview Questions (Basic)
This first part covers basic UX designer Interview Questions and Answers.
Q1. As of now one of the popular types of design in UX is interactive design, also the old and very much popular design is user experience design, explain about both of them and difference in between those?
Answer:
User experience design is similar to end-user feedback on some specific product. Suppose after launching the product, An end user will able to use multiple features of that specific product. They will provide varieties feedback with multiple expectations. That kind of end user normally given more importance on some of their specific priority tasks which are very much usable for their own department or organization. So design should need to interact in that way of approach which can be easily remarkable for the entire global user on using of that specific product. End user-provided feedback is not like always be very much acceptable but maximum time providing some more importance on that specific feedback will always be given the more powerful implementation of the product designed by any kind of organization. Interactive design is almost similar to the user experience. In that case, the interactive designer should have that expertness which can meet end-user expectation easily, and provide a user-friendly look any time for them.
Q2. Explain in detail about core knowledge of interactive design?
Answer:
Interactive design for UX designer mainly depends on specific user experience on that individual product, which might be a positive approach or negative. But designer should need to understand user expectation in the proper way and design the entire product in such an approach so that every user should satisfy while using this product without giving any major negative feedback. Normally all the interactive designer followed below approaches:
Concentrating on the understanding entire context which needs to be used for that specific product. Context is always important as end user able to understand steps or features of the product properly from this context.
Specifically given full concentration on all the user requirements and implemented the same in proper approach, so that everyone can satisfy without concern.
Design one proper solution which can resolve all the concerns of the end user without deficits original product functionality.
Mainly concentrating on evaluation all the requirements given by the end user.
Let us move to the next UX designer Interview Questions.
Q3. Explain about the own projects UX design in details, provide more example of using some specific kind of design, is there anything which can be considered as the reference in future or specifically one special design introduced for fulfilling client expectation?
Answer:
Explanation of the own project always is a common question in any kind of interview. But for the UX designer have to explain website features, what kind of end users normally using that specific product, and how designer implemented one best solution for supporting multiple users approach very smartly. All kind of current popular product or website are following one common approach of taken user experience very frequently at least once in a month, so that designer can analyze their requirement and come with the one suitable solution.
Q4. Designing of application from web and mobile both are normally different. Please explain those differences in details. Also can give some other example where people have experience in UX design.
Answer:
This is the common UX designer Interview Questions asked in an interview. Several responsibilities normally need to follow by a UX designer tester in current IT industry.
The maximum designer is very much comfortable specifically on web designing, the earlier mobile designer will not that much popular. But in the current scenario, mobile applications are also been one of the popular approaches needs to be adjusted for one UX designer. As of now, the designer has to think one single kind of designing approach which will be easily accessible from both web and mobile. This approach is called a responsive approach, where the designer will design the screen in HTML5, and that will be adjusted based on the screen size whatever it is for web or laptop.
Q5. Explain about the specific prototype you used for designing the application. Please be explain the specific reason for designing the screen by following this specific prototype, was there any specific reason for the same?
Answer:
Before developing any application given one responsive demo with the visual overview to the client will always be the best option. Some popular prototype is given this kind of utility, example: Invision, Sketch, Axure etc.
Part 2 – UX designer Interview Questions (Advanced)
Let us now have a look at the advanced UX designer Interview Questions and Answers.
Q6. Explain clearly about the disadvantages of specific products you designed by using some specific UX protocol? If there have some disadvantages then explain about the process of improving the same?
Answer:
Sometimes multiple users are not accepting every approach. So taken one common approach for everyone is difficult.
Q7. Explain the working steps when you are going to disagree with one visual designer for any specific call taken by them?
Answer: 
Discussed with other team member and come with the little modifiable version supporting visual designer approach as well.
Let us move to the next UX designer Interview Questions.
Q8. Explain about your specific roles and responsibility in details, provide more explanation of your usual workflow at any time in your current organization?
Answer:
Design the product as per end user expectation.
Q9. Explain about yourself in details, mentioned your strengths and weakness any time you are thinking about your working environment?
Answer:
This is the most popular UX designer Interview Questions asked in an interview. Some popular test cases in the current IT industry.
Strengths are Logical thinking, and weakness is thinking more which sometimes beyond of end user.
Q10. Provide some example of varieties experience you have the deal in case of research and usability testing by the end user?
Answer:
End-user maximum time is not that much support. They always need to fulfill their expectation without given proper time. Also not willing to understand technical challenges.
Recommended Articles
This has been a guide to the list of UX designer Interview Questions and Answers so that the candidate can crackdown these UX designer Interview Questions easily. Here in this post, we have studied top UX designer Interview Questions which are often asked in interviews. You may also look at the following articles to learn more –