Kasauli Town
Kasauli is a small hill town located 1927 meters above sea level In Himachal Pradesh. Kasauli also functions as an Indian military base. Kasauli is a popular destination as its beautiful snow-covered mountains, extensive woods, and hibernal climate attract tourists. The Kasauli is a British cantonment town founded in 1842.
Tourist Places in Kasauli
Here are some of the Tourist Places in Kasauli to visit for a short vacation with your family.
#1 Monkey Point
The Monkey point is one of the most popular tourist attractions and the highest point in Kasauli hill town. This tourist spot is easy to commute to, which is only 4 km from the bus stop. Monkey Point has an amazing temple to Lord Hanuman that is constantly populated with monkeys. Nearby cities of Kalka, Chandigarh, Panchkula, and the Sutlej River a nearby distance from monkey point. Visitors might also have a distant view of the snow-covered peak of "Choor Chandni," the highest mountain in the Lower Himalayan range, on a clear day.
According to local beliefs, Lord Hanuman's foot touched this location while bringing the Sanjeevani herb for Laxman. Another fact that might leave the visitor in surprise is that the temple bears the Lord's footprints since the shape of the hill is like a foot. This odd rock shape is popular as "Tapp's Nose."
#2 Mall Road
Mall Road is the best spot to visit if you are a shopaholic personal. The mall road offers attractive options for dining and shopping in this beautiful small town. While most of Kasauli is off-the-beaten-path, one shouldn't miss the town's vibrant hub. Early nights are when the market is at its most lively, therefore a stroll here in the evening is highly advised.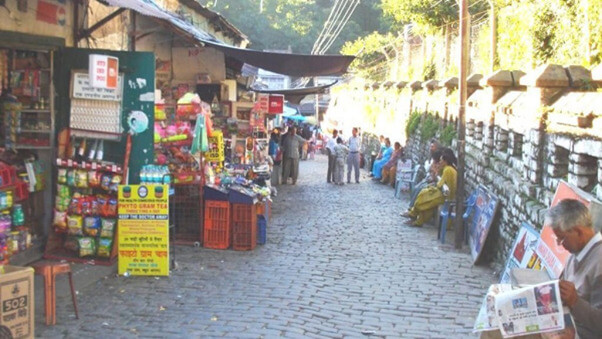 (Image Credit: hpsolan.nic.in)
#3 Gilbert Trail
An easy hike on Gilbert Trail is a distance of 1.5km. Gilbert Trail is the walk leaves from Kasauli Club and ends close to Sunset Point at the Air Force Station. At the beginning of the trail, the path is broad, but it gradually becomes narrower. Gilbert Tail is notable for its visitors and different species of birds. The Gilbert trail is 2 km away from Kasauli. Gilbert trail is one of the amazing tourist spots situated near the sunset point of Kasauli.
#4 Sunset Point and Lovers Lane
A beautiful spot but a remarkably calm soul soothing location to take in the sunset and the surrounding pine-covered valleys and scenery at sunset point. Lovers Lane is a trail or course that offers a calmer stroll through the valleys and a portion of Kasauli's most quiet and radiant landscape, is proximally near Nightfall Point. It is best to depart the area before sunset or after midnight because it is typically an isolated area with limited conveniences.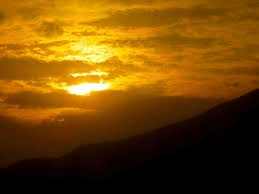 (Image Credit: Times of India)
#5 Timber Trail
Timber Trail in the city of Kasauli is a peaceful little hill station that is in the serene charms of Himachal Pradesh. With its numerous pine and coniferous trees, the location is stunning in emerald green. The backpacking community and college students both love Timber Trail, making it arguably the most popular location in Kasauli's Parwanoo.
The exhilarating ropeway rides at this location are its most well-known draw. A refreshing pleasure is sliding through the mountain paths while surrounded by breathtaking natural beauty. Without even moving your feet, the deep gorges directly beneath the ropeway will give you an unbelievable rush of excitement! There are also a few hotels that offer the ideal lodging.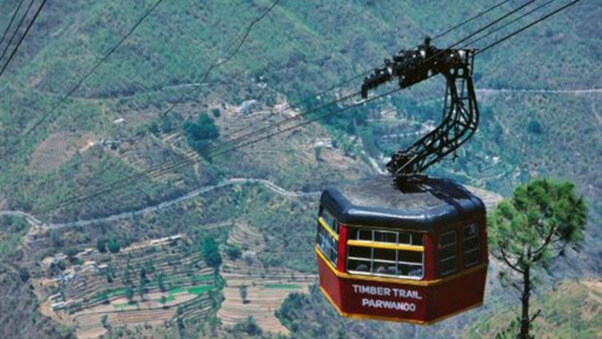 (Image Credit: hpsolan.nic.in)
#6 Christ (Anglican) Church
This church is a well-liked tourist destination because it is present in the city's center and has a busy Mall road surrounding it. The construction of the church is in the year 1853 and exudes the majesty of the Gothic architectural style. This church is a stunning building to look at and features lovely Italian and Spanish stained glass windows showing Christ, Mother, Saint Barnabas, and Saint Francis. All visitors that come to the country should visit this serene location.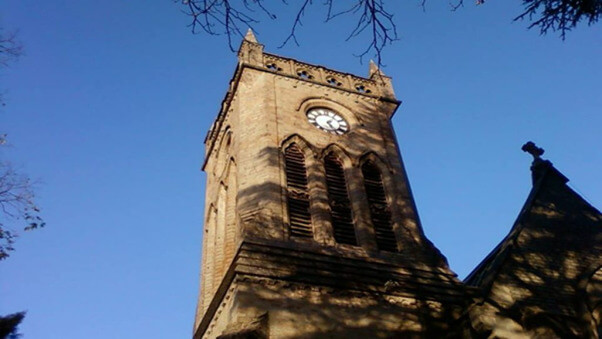 (Image Credit: hpsolan.nic.in)
Recommended Article
We hope that this EDUCBA information on "Tourist Places in Kasauli" was beneficial to you. You can view EDUCBA's recommended articles for more information.