Updated May 25, 2023
Tourist Attractions in Texas
Breathtaking sights and places to vibe! One can not miss the luxurious package lifestyle of Texas. A storehouse of fun and historical attractions, you mustn't give joy a miss and explore the gorgeous places to visit in Texas. The second largest state of Unites States houses a plethora of exciting stops for every tourist. Brimming with endless opportunities for the best time of your life, here we bring you the top 8 places to visit in Texas.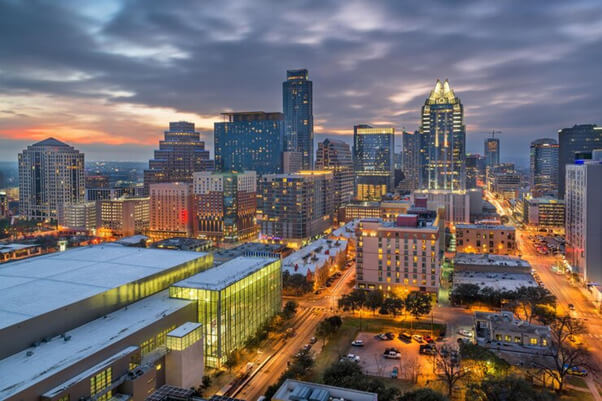 Top 8 Places to Visit in Texas
Texas is filled with breathtaking places; here is a list of places to visit for your next trip.
1. San Antonio Museum of Art
 Walk into the home of an exquisite collection of historic Greek, Egyptian and Asian artwork. San Antonio Museum of Art is an architectural marvel housed in the building of Lone Star Brewery. The Latin- American Nelson Rockefeller wing of the museum houses artwork from regional Texas. A fan of contemporary art can not miss but inspire their artist's soul with a ride through the 5000 years-old prominent Asian arts and Chinese ceramic collection.
2. Dallas World Aquarium
Dallas World Aquarium is a perfect ten-tourist attraction in Texas. Ever experienced the feeling of entering through the heavens of the aquatic world? This majestic aquarium is eyeful for kids and a delight for visitors. Though an aquarium, it also houses a replica of the Ornico Rainforest. Gaze the toucan fly and three-toed sloth hanging through the trees.
3. Big Bend National Park
 This national park bordering the southwest of Texas is a wonder in itself. You start with dry and warm winds brazing through you and start freezing as you elevate. Hikers will love the adventures in the canyons of Mariscal and Santa Alona. Big-bend is the best hang-out spot away from the hustle-bustle of cities. Grab your binoculars or fishing nets to have a euphoric bird-watching experience or fish fishes one after the other.
4. Fort Worth Stockyards
 Mesmerizing history of Texas awaits you in this renowned district of Texas. As a 1976 entrant in the National Register of Historic Places, it is a cultural abode for classy Texas culture. Stroll through the pleasing wooden aesthetics and brick walkways. Enjoy rodeos, western-themed shopping, and cattle drives to bid bye to the blues. Engage in inquisitive activities like Pawnee Bill's Wild West Show and mechanical bull ride. You can grab a bite at its nearby steakhouse or Tex-Mex and burn those calories shaking a leg at Billy Bob's Texas dance floor.
5. The USS Lexington
Do warships intrigue you? If yes, a live experience of the interior of the USS Lexington will gratify you. This warship-turned-naval museum is one of the largest vessels to survive WW II. You can go for a four-hour Hard Hat Tour to reach the heart of this museum. Have fun with new-tech games and simulators.
6. Cadillac Ranch
This oddly satisfying place is every graffiti lover's dream place. Cadillac Ranch is an iconic tourist spot in West Texas and is amongst the craziest places to visit in Texas. The west-facing rainbow-laden Cadillacs stand nose-down and are a funky sight to behold. The best part? You can grab a spray can from the outside vendors, bring along one or take one from the thousands left by other tourists.
Let your imagination go wild and spray the vehicles in your colors.
7. Caverns of Sonora
This majestic cave is a bizarre-yet thrilling exploration to do in Texas city. Check out the spiraling helictites forming a glass butterfly with its two fishtails. This underground artifact offers a spectacular view and cameras to click. Head on to the cave's tour to discover varying-hued stalactites and stalagmites in the Crystal Palace.
8. Dallas Arboretum
 Dallas Arboretum is a sought-after tourist spot for nature lovers in the USA. This 66-acre botanical garden is the epitome of the magic of nature and tranquillity. It houses  19  beautiful gardens and is a serene attraction to recharge your soul. Its Woman's Garden offers otherwordly scenery with an infinity pool, White Rock Lake, fountains, and sculptures. The Margaret Elizabeth Jonsson Color Garden is home to tulips, chrysanthemums, and daffodils.
The Lone Star State is a renowned tourist destination. With exciting architectural marvels, national parks to vintage Stockyards, Texas engenders a memorable experience. Experience the cowboy culture in these top 8 places to visit in Texas. So, Let's Texas!
Recommended Articles
We hope that this EDUCBA information on "Places to Visit in Texas" was beneficial to you. You can view EDUCBA's recommended articles for more information,