Introduction to Statistical Analysis
Organizations and companies worldwide are jumping on the bandwagon of data analysis to understand customer expectations on the one hand and ensure data-driven quality programs on the other hand. With an explosion of data taking place in many organizations, it is a blessing that there are many software options available for data and statistical analysis. From simple tools like a calculator to customized solutions tailored to meet your requirements, statistical tools are gaining immense importance and popularity for brands across all sectors.
So unless brands want to spend countless hours with repetitive calculations or millions of dollars that might ruin their budget expenditure, investing in a statistical analysis package that can perform functions without being too expensive or less effective is better.
That being said, there are several free statistical analysis software tools available in the market that can be implemented by companies to fulfill their data goals and objectives. So how do companies decide the best statistical analysis software package that can meet their needs in a comprehensive manner? Overall, choosing the right statistical analysis tools can be a complex decision.
That is why it is essential to look at some important things before deciding which tool can effectively help brands reach their objectives systematically and comprehensively. Here are some important considerations that companies must keep in mind before finally choosing the statistical analysis software tool that they would want to employ:
Who Can Use this Tool?
Among the first things that any company must consider while investing in statistical analysis software is the people who will use them. Are they going to be expert statistics, relative professionals, or someone who was a mix of both? Will data be analyzed regularly or during a fixed duration? Will data analysis be the main job of the analysts, or will it just be one of the many jobs they do for the company? Are they adept at using computer systems, or is it just something that has become a part of their job profile?
By understanding the people using the statistical analysis software, companies can make better decisions, as it will help them choose one that suits their needs and capabilities. If you select a complicated system and your team is relatively filled with interns, then the investment might not be so helpful, and vice versa. In addition, it is essential that if the members of your team span several regions and demographics, investing in statistical analysis software that has multiple language options might be an excellent idea.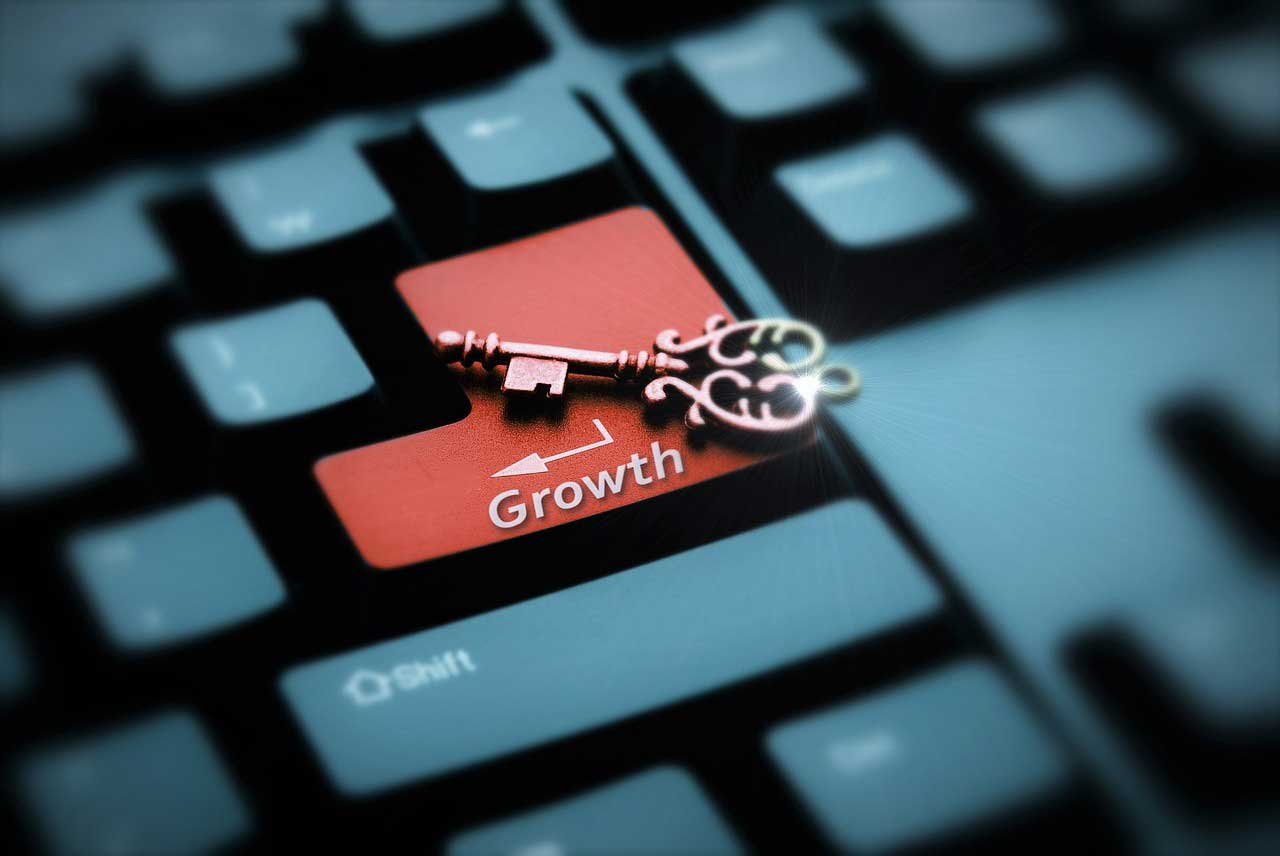 The Ease with which the Statistical Analysis Software can be used
Different data analysis tools have different levels of experience required for their use. This is not bad because other professionals have different levels of expertise needed. While an expert statistician would, in most probability, know how to correctly set up data and enter statistical equations in a command-line interface, a less experienced person may be intimated by the same.
A menu-based interface might be better suited for them. Also, many statistical analysis software packages come with manuals and instruction pages to familiarize them with the box. That being said, the ease with which this software can be used is something that every brand must consider to choose one that can be used by the data analytics team simply and effectively. Also, make sure that you choose software that allows for different interface options.
That way, it becomes easier to customize the interface according to the capability of the data user in charge.
Availability of Customer Support
The people in the company must be adept at dealing with the software. Either they will want someone in the organization who knows all about the software or invest in someone who does. If your company is looking to support them for assistance from the software personnel end, it is better to check on it before actually investing in the said software. Sometimes software personnel only offer help with analysis problems and sometimes with installation and IT issues.
It is essential to check all these aspects before investing in the software because, if avoided, they can create a hurdle in the data process later. It is a good idea to look at customer forums and online portals of the said software to see the kind of customer support the existing customers receive. This will also give the companies a fair idea about the services they might receive. Further, keep in mind that the manner that companies will use their software is also essential.
It is essential to know whether the statistical analysis software has to be used in offices at a particular place or across locations, even around the globe. If one software is used in homes worldwide, the license requirements can differ. Also, if the same software has to be used in other systems, they might need separate copies of the license. This is another thing that companies must check before they finally decide on the software of their choice.
A free statistical analysis tool can therefore be an excellent investment for any company. As the statistical analysis software are complimentary, this makes it all the more a better investment. With simple-to-use programs and relatively easy-to-decipher packages, this software is developed by various sources, including non-governmental organizations (NG)), government bodies, universities, and sometimes even individuals.
While some packages are developed for specific purposes, others are mainly used for general purposes and have a host of statistical procedures available in them. Some of the free statistical tools available in the market are highlighted in this article. They are as follows:
Statistical Analysis Software
1. ADaMSoft
A free and Open Source statistical analysis software, ADaMSoft, was developed in Java. This software can run on any system that supports the Java software. Initially developed by Marco Scarnò as an easy-to-use prototype of statistical software, it was called WinIDAMS originally. Later many activities were added to the same and were used by the CASPUR statistical group, which is a part of the Adams group. When comprehensive tools were added to the device, it was released to the web community as ADaMSoft software. The ADaMSoft can perform various analytical methods like data mining, record linkage methods, logistic regression, linear regression, cluster analysis, correspondence analysis, data editing, and impassion graphs, among many others. In addition, it can also read and write statistical data values from several sources like text files, excel spreadsheets, ODBC data sources, Postgresql, Oracle, and MySQL.
2. Bayesian Filtering Library
An open-source C++ library for recursive Bayesian estimation, the Bayesian Filtering library is a part of the Orocos project. Initially written by Klaas Gadeyne, a Belgian scientist, it is now maintained by Tinne De Laet. This system runs on different platforms, including Mac OS X, Microsoft, and Linux. Some features of this softer includes grid-based systems, Kaman filtering, sequential Monte Carlo methods, particle filters, and moisture filters.
3. CBEcon
Also known as Cloud-based Econometric and Statistical Software, CBEcon is free software for econometrics and statistics. This software does not require any download or installation on the user's part because it runs entirely based on the internet. This software has been under construction since 2012 and was launched in May 2014. Designed to be user-friendly and easy to use, CBEcon is compatible with several systems, including desktop browsers and smartphones. In addition, the CBEcon software can also function as a command line or as point-and-click software. Some of the library options for this include calculator (basic operations like addition, subtraction, and multiplication as well as power and factorial features), Matrix operations including inversion, multiplication and transportation, SQL manipulation, descriptive analysis, T-test (testing the mean of a sample or comparing the means of two pieces), probability distribution and multivariate regression.
4. Intrinsic Noise Analyser
Another open-source software for studying reaction kinetics in living cells, the intrinsic noise analyzer, analyses mathematical models of intracellular reaction kinetics, such as gene expression, regulatory networks, and signaling paths to quantify concentration fluctuations. In a perfect scenario, the concentration of living cells is often modeled by a set of deterministic reactions, which is sometimes wildly inaccurate. This random nature can create fluctuations in the number. This is where an intrinsic noise analyzer can help, as it can better achieve the desired statistics through system size expansion of the Chemical master equation, a more systematic analytical approximation method.
5. Mondrian
A general-purpose statistical data visualization software, Mondrian offers interactive data visualization tools. The plots in Mondrian are entirely linked, and this software provides a range of interactions and queries. In addition, any case selected at any property in Mondrian is highlighted in all other plots. Some implemented schemes comprise Mosaic Plat, scatterplots and SPOM maps, Barcharts, Histograms, and Boxplots, among others. This system also provides essential support for working directly on data in databases. In addition, this software also offers statistical procedures like scatterplot smoothers, multidimensional scaling, interactive density estimation, and principal component analysis.
6. Pandas
A software library written for the Python priming language, Pandas, is used for data manipulation and analysis. This tool/software offers data structures and operations which can be used for manipulating numerical tables and time series. A free software, Pandas, was released under the three-clause BSD license. Pandas was developed by Wes McKinney, who started work on this software in 2008. Designed from the need to create a high-performance tool for quantitative analysis of financial data, Pandas was one of the most popular library software within the community. Some of the features of Pandas include the following: 1. Pandas contain a data frame object that can be used for data manipulation along with integrated indexing 2. The software has tools for reading and writing data not just for in-memory data structures but for different file formats as well 3. This software has data alignment and integrated handling for missing data 4. The software has a place for reshaping and pivoting data sets 5. This software also contains a hierarchical axis that can index work from high to low data structure. Possessing a time series functionality, Pandas has a date range generation and frequency conversion.
7. Shogun (toolbox)
A free, open-source toolbox written in C++, Shogun offers numerous algorithms and data structures for machine learning problems. Licensed under the terms of the GNU General Public License, Shogun focuses on kernel machines such as support vector machines for classification problems and regression. In addition, this statistical analysis software also offers a full implementation of Hidden Markov models.
Shogun also offers interfaces for Octave, R, Java, Ruby, and C#, among others, and has been active since 1999. With a vibrant user community, Shogun has also been used as a base for research and education sectors. One of the essential features of Shogun is that the software has been developed with bioinformatics applications and can process massive datasets that consist of up to 10 million samples. By supporting pre-calculated kernels, Shogun allows users to use a combined seed of linear combinations of different domains. Some of the parts that Shogun supports include online learning algorithms like SGD-QN and Vowpal Rabbit, hidden Markov models, linear discriminant analysis, dimensionality reduction algorithms, and kernel perceptrons, among others.
Conclusion
In conclusion, free statistical analysis software is today emerging as an important basis on which companies can take their data analysis to the next level. Investing in statistical analysis software is, therefore, the need of the hour for brands and organizations to take themselves strategically and successfully.
Recommended Article
We hope that this EDUCBA information on "Statistical Analysis Software" was beneficial to you. You can view EDUCBA's recommended articles for more information.