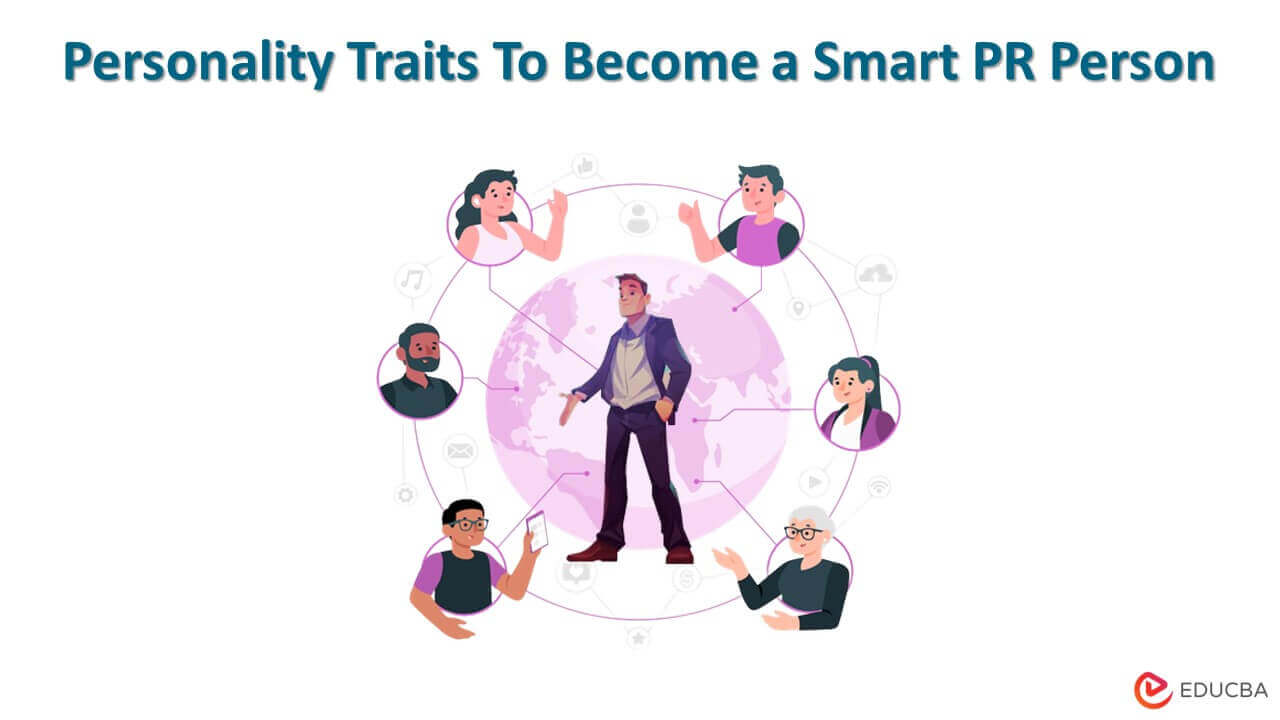 Smart PR Person
A PR person, short for Public Relations person, is someone who is responsible for managing and promoting the public image of a company, organization, or individual. A smart PR professional is experienced in public relations and knows how to connect with different groups of people in a clear way.
When John Stauber, Sheldon Rampton, and Mark Dowie wrote "Toxic Sludge is Good For You," we were to think that Public Relations (PR) was a tool of the industry they were projecting to the world. These authors unveiled the much-concocted industries and spun the news by conniving with the politicians and lobbyists to keep eagle eyes on citizens. They manipulated public opinion to favor the public and economic class and made the most hazardous industries get a good escape.
To explain clearly, once you go deep into what PR is, your perception of this occupation will change as it differs from what it is. The lines between PR, Marketing, and Advertisements are blurred. PR has to be smarter with the capability to present their company or industry perfectly well.
The Smart PR Person, tossed in a hollow, has to pitch themselves in with surfed personalities and clients. And all this requires smartness and shrewdness, but how to do it? Some traits budding PRs need to adopt to be smarter and never let anyone boggled them down as mere tools.
There are virtually two skills a Smart PR Person adopts to be smarter: Professional and Human skills.
A smart PR Person has to be:
A good writer

The best orator

Internet expert and

Multi-Faceted
Personality Traits:
1. Be Business Oriented
PR is doing his job and working for the company, but he has to think like a businessman. What is the ultimate objective of the company and in what direction it is going is what a Smart PR Person should consider. How does the consequence of their action drive the company's benefits and draw the bigger picture for the business's success?
After all, he is appointed to contribute to sustaining and building the company's reputation in the industry. One action of theirs can either mark or disembark the company's reputation, so they need to be very careful in their approach and try their level best to maintain the reputation and integrity of the company. They also need to be cautious about every sentence, and word they send to the press substantiated with evidence. And they need to see that all the information displayed for the stakeholders is authentic, the latest, and correct.
In the 21st century, PR is a 'business business' much like any other. It has had to grow up a lot, and PR practitioners who want to grow up with it. You can be as good as you like at pressing the flesh. But your days may be numbered if you can't make the right hard-nosed business decisions. Whether that will change now that we are officially out of recession remains to be seen – but I doubt it.
Samantha Howard, a freelance communication consultant, said, "There is something like a soul role in all of us as PR. They think of the box and are happy-goers. They do the research, plan things, and build relationships. As big thinkers, they are strategists and analyzers and have creativity in them."
2. Flexible and Adaptable
There is no such occupation that requires so much flexibility. As the requirements of the company keep on changing, so is the role and strategies of the PR. A good and Smart PR Person keeps an eagle eye on what changes are taking place and needs to adopt the same in their communication process and the information that they need to pass to the clients. They have to go with the flow and the overall changes happening in the industry. Their presentation on social media must be lively, refreshing, and rejuvenating, as one post can change the whole mood and environment. They have to be immediately reactive to the situation, be very responsive, and be able to deal professionally with anything that might come their way.
3. Being Agile
To be a round personality, savvy towards the work, and reliably takes a lot of effort. To achieve superiority largely depends on how to take their work. It is quite true that in no profession an entry-level executive immediately starts making crucial decisions and provides suggestions to the world's big branded companies. Though no comers can impact their hard work and dedication, there is still much to learn. Be an agile, soft person. Watch how others perform, jot down their accomplishments, and learn the work from colleagues. Learning is endless in the ever going PR occupation. The more they learn, the more they would feel like learning. While interacting with the clients, there is much to learn from them. A good PR practitioner knows how to embrace the things around them and leverage the data to help them professionally.
4. Writing Skills
Smart PR Persons stroke their mental powers' and awareness in words to dispel the information provided by the company. As a good PR, they should have good writing skills. They need to add value to their existing prolific deeds through writing. They have to become an articulate person and creative thinker with a positive viewpoint and adopt the traits that should dispel any negative personality of a PR. They have to write impressive emails, blog posts, and content for pamphlets or work on any official documents. So it is writing and writing that they should care about. Every written piece should present the company and its products professionally and creatively.
5.  Keep Updated
Whatever the market or industry they belong to, a PR person keeps himself always updated. They care about what is going on, both in the sector and in the world, and position themselves at the top of the world to pull everything they know about their product and craft stories. In short, they have to keep themselves aware of what is going on in the industry and any news and happenings that can impact their Business and work.
6. Bear the Criticism
Constructive Criticism is all the more required to adjust and modify one's activities as per the situation and grounded reality. If they are getting a lot of success with the bosses and clients with stories, ideas, articles, and profiles, they can sometimes get shots of criticisms. The experiences that they would get could ultimately make them stronger and the best. Bearing criticism, which might make them feeble, bears the mark of the positive traits in them, but positive criticism has more positive notes rather than negative ones.
7. Maintain Patience
Keeping patience is a virtue, whether they are waiting to hear from journalists or producers, clients, or simply waiting, considering that a PR campaign does take considerable time to get its successive attractions. Keeping patience would help them gain, but patience should sync with companies' and clients' obligations. As they have already pitched themselves in advertising campaigns, they should keep in regular contact with the press or other agencies to update the status of their campaign. They need to convince them to meet the deadline and protocols. For instance, if they send a press release for a launch of their product on a particular date, they should release the report at least one week in advance, giving the journalists time to evaluate it.
8. Be Sociable and Friendly
The most pertinent thing is critical thinking. Smart PR Persons have to adopt a personality to catch the nerves of the people and act accordingly. They have the ability to form relationships and build rapport with the clients and the media. Involving in meaningful conversations with the stakeholders means that they are interested in creating a strong relationship, and this connection brings a fruitful result for the company. A good PR has to display controlled aggression in their behavior, which means they should be able to control their emotions and anger.
9. Adopt Simplicity in Conversation and Socializing
Instilling the capability to involve in conversation and socializing is a great way. Good conversation involves speaking politely, authentically, and assertively. A good personality is one thing, but the way you speak is what attracts you. You need to tone your voice and adopt a style that makes others attracted to you. A good PR also should be able to speak very comfortably in an audience of executives and other stakeholders.
10. Eager to Gain knowledge
The best PR people are the ones who can place things in the right context. Adopting an idea, broadening it to pitch a story, and figuring out how to target it is the best quality of a Smart PR Person. They have to be aware of what's going on in the industry and update themselves with all the latest happening and events. Their knowledge of the latest events or happenings helps them advise clients and companies on what direction to move tomorrow. Knowledge is a smart trait that takes a PR towards its objective.
11. Ethics
A Smart PR Person has to abide by the standard expected in the company or the industry. They have to draw an ethical line. Never lie; being straightforward and an optimist is the most ethical thing to do.
These are five ways in your profession to be a Smart PR Person, and that's quite the SMART way, an idea suggested by Jeremy Porter. 
Specific:

Charting out the objective so that everybody in the company is aware of what you are trying to achieve.

Measurable:

Calculating whether you are progressing as per your objective with ease or not. It is important to define the activity to meet the objective.

Actionable

: Take action that would enable you to reach your objective within a reasonable period.

Realistic:

  Make realistic goals and be honest with yourself about what you can do and to what extent or level you can achieve the target.

Time-Based

: Maintain a time-based schedule; the more specific you are with time, the more capable you will be. Make use of any task or a project management system that would encourage you to set deadlines for your projects.
Conclusion
Smart PR Person is the mouthpiece of the companies, organizations, or industries they represent. Smart PR Persons must display the companies' prolific ventures and ideologies with positive ingenuity for the various stakeholders, as being a puppet or a tool of the company is only a small side of this highly resourced and spirited department that has to face the media and other stakeholders.
Smart PR Person is undoubtedly an intense and equally complex occupation that can be challenging, rewarding, and equally disappointing. And, so, have been often misconstrued by the people.
Being smart does not mean looking beautiful but having an overall personality and traits required in a profession. It is about being true to yourself and adhering to the principles and goals that are set by the company.