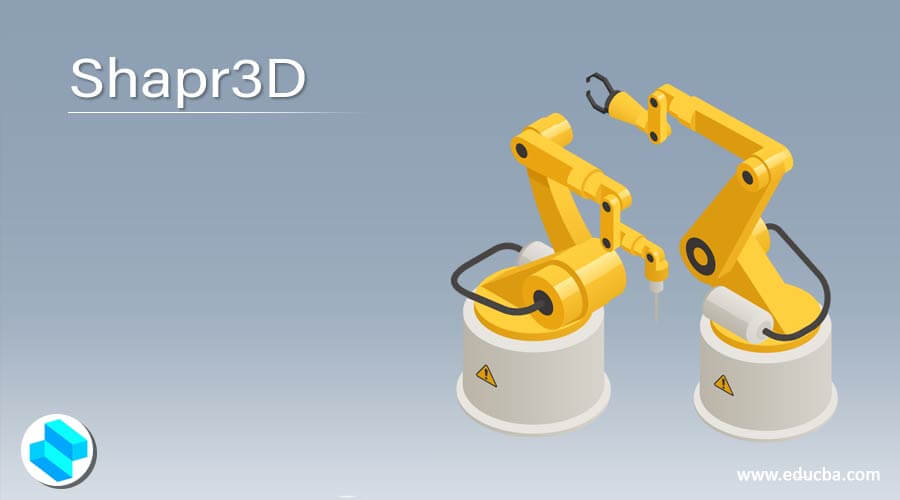 Introduction to Shapr3D
Shapr3D is a product of Siemens and Parasolid those drives SOLIDWORKS. In Shapr3D, you can rapidly prototype with a natural UI and import any models directly into your desktop. With this software, you can bring your products from concept to manufacturing unit with precise 2D drawing exports, and due to this precise 2D design feature of Shapr3D, you can apply dimensions and constraints in this way, so the sketches of your designed positioned accurately. Shapr3d has more features like this for giving you the best quality of result in 3D product designing. So let me clear you all doubt related to this software one by one.
Before going to the next section of this software, I think we should know why Shapr3D is so important for 3d modeling designers.
Why do we need Shapr3D?
This must be the first question in your mind so it is a great tool for refining, editing, creating, and exploring your designed model for having more efficiency in different types of aspects as well as parameters of that design. Importing modified models is a very easy task for this software. Any CAD expert, professional, designers, and manufacturers can easily adapt this software for doing different types of modification in their project work. Shapr3D offers Parasolid-based tools and features to designers as well as engineers on the iPad, which makes it more relevant to users and gives a highly portable environment of working.
Next, you should know what is working methodology that makes Shapr3D so relevant to their users.
Working of Shapr3D
iPad and an Apple Pencil are two important accessories that you need before start working with Shapr3D because they will not work without these two. If you have already them, then you can go with the smooth working of Shapr3D, but if you haven't any one of them, then you should keep in your mind that before purchasing any one of the deceive, that newer Pencil will not work with older iPad under some conditions. So be sure during selecting both devices.
Shapr3d is built on the Parasolid platform and can be classed directly as a modeling system that uses a wide range of tools to create geometry from sketches as well as formal features. Not only creating, but it will also adapt existing geometry by pulling, pushing, and editing that.
For working with it, you can use both an apple pencil and your fingers as well. Just use both of them in a specific place for a specific purpose. For example, you can use your finger to Pan, Spin, and  Zoom out or in while working on any project work, whereas pencil will incorporate editing and creating geometry.
In the next section, I am going to tell you about the pros and cons of his software which is a very necessary topic for any software, and this will give you an idea about how and why this software is successful in the market.
Advantages and disadvantages
Here are the following advantages and disadvantages
Advantages
Being good at editing and manipulating software for 3D modeling has a good impact on its related stream. So let us have a look at them.
Same as most apps, Shapr3D also offers a number of licensing options such as a freemium version that means you will have a limited number of tools that deal with data translation in and out of the system, and also you will have a limited number of devices. This will be a free version of it.
If I tell you about paid version, then there is also a plus point that is it offers you a 14-day free trial, and after that, you will have it by paying $25 per month, or if you want to have a yearly plan, then there is also this type of option in Shapr3D package. You will have to pay $20 monthly for the yearly plan.
There is a plus point that Pencil makes it working faster and smoother. You just need to practices handling pencils. For example, if you make a tap with a pencil, it will select and offer you to offset operation, or if you make a double-tap with it, it will select the whole body. With a pencil, you can use your finger at any time for manipulating the views of your working screen.
You can find a mainly used toolbar on the left-hand side of the working screen by default, so it becomes easy to navigate the most used tool during your working in this software.
During sketching, you will have the full set of sketching tools for drawing planar profiles. It also offers the full set of lines, arcs to ellipses, circles, and polygons, and all these tools have modifiers option for making modification in them, such as offset and trim.
Disadvantage
Although it has many advantages, there are some disadvantages of it too. So let me tell you about them also.
You cannot work without two devices of it that are Apple pencil and an iPad. You not only required these two devices but also need to have a newer version of both for good compatibility of them.
You will find a lack of material textures (such as carbon, steel, etc.) and a lack of assembly tools for more complex designs.
Uses of Shapr3D
Shapr3D is used to edit and manipulate 3D models and gives more refined results in terms of quality of design. It can do a number of direct modeling operations such as extrude, revolve, sweep shell, and loft. It also has different Booleans (such as union, intersect, subtract), offsetting, geometry projection, and so on. It is used to create the linear history of geometric features and works for creating, chopping, hacking, and removing geometry to achieve your desired form.
Conclusion
Now, Shapr3d is not a new or stranger word for you because we have made a good discussion on all possible facts and features of this tool. You can try the free trial version of this software to decide on your own basis that how efficient Shapr3D is in editing and manipulating the work of a 3D model.
 Recommended Articles
This is a guide to Shapr3D. Here we discuss why Shapr3D is so important for 3d modeling designers and what is working methodology. You may also have a look at the following articles to learn more –