Explore Japan
Sushi is the flag bearer of Japanese cuisine worldwide. It is just one of many dishes in Japan's tradition. Japanese cuisine is one of the lightest and healthiest in the world. It mainly consists of rice and miso soup coupled with other dishes. Japan is one of the places because of its proximity to the coasts that offer a variety of seafood and fish. Get a glimpse of the best restaurants in Japan that you should visit at least once so that you can experience the taste of Japanese delicacy.
Top 5 Restaurants in Japan
The following are some famous restaurants in Japan: –
#1 Nukumi, Sapporo
A gourmet restaurant in Japan that has a lot to offer than just food. This restaurant has private seating rooms for family dining, friends, or business meetings. The wooden walls and interior of the rooms make it perfect for a leisurely dining space. The bright colours in the restaurant with large windows give a natural tint to the food on the plate.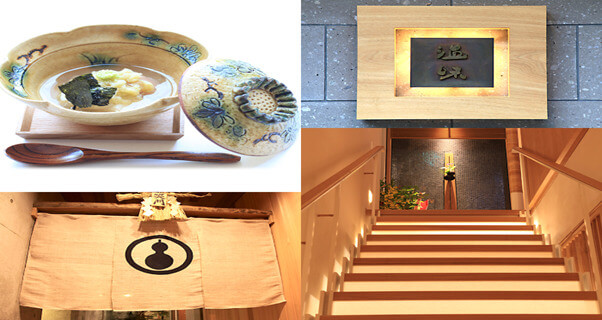 Location:  Minami 10 Jonishi, Chuo Ward, Sapporo, Hokkaido 064-0810, Japan
Price: Starts at $200(Approx).
Timings: 6 pm – 11 pm
Cuisine:  Japanese, Kaiseki, Washoku
#2 Downtown B's Indian Kitchen, Tokyo
Are you craving those crispy samosas and luscious biryani? Indians are everywhere, and many of them are based in Japan. The B's restaurant has the best Indian food in the locality, served with love. Chefs are from the city of joy- Kolkata serves food on a small scale but with full warmth, just like India does.
Moreover, this Indian Kitchen serves delicious Mutton Biryani and vegetable Pulao you can't stop binging. Authentic Indian food in Japan is not a distant dream; B's Indian Kitchen is there to serve you.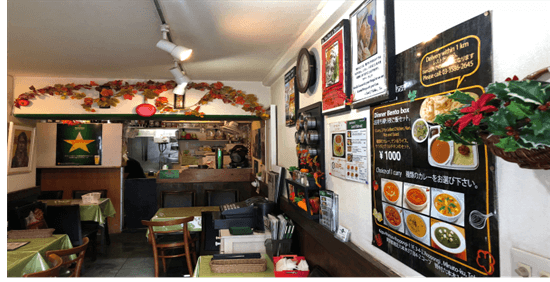 Location:  3Come Roppongi, Copu Nomura Roppongi,1 Minato-ku, tokyo, Japan
Price: $2 – $10 per serving(Approx).
Timings: 11:00 am – 3:00 pm Lunch
3:00 pm – 11:00 pm Dinner
Cuisine: Indian
What to eat:  Chicken Tikka Masala, Vegetable Jalfrezi, and Chicken HotPepper.
Signature Dish (Must have): Mutton Biryani, Palak Paneer
#3 Kaguzaraka Ishikawa
Sometimes the flavours are not in the central portion but hidden in the invisible ingredients. At Kaguzaraka Ishikawa, chefs have mastered the art of offering hidden flavour to your taste bud. Pieces of the best awabi and wagyu shabu-shabu somen provide the food with a delicate flavour. The chef doesn't believe in decorating the food but in bringing an explosion of flavours to the tongue.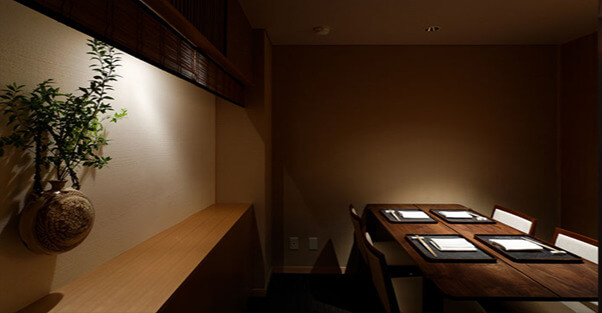 Location:  Japan, 162-0825 Tokyo, Shinjuku City, Kagurazaka
Price:  Below $122 per person(Approx).
Timings: 12:00 pm -12 am
Cuisine: Traditional Japanese cuisine
What to eat: Koshiro noodles with truffle sauce and lotus curry soft-boiled beef cheek set, Kagurazaka Ishikawa cookies, Lotus curry with soft-boiled beef meat.
Signature Dish (Must have): Zao Duck Steamed with Salt, Two Kinds of Sauce
#4 Cedros
American-inspired seafood in Japan is a treat. The combination of fish with American ingredients in a Japanese kitchen is the recipe for an explosion of taste in the mouth. At Cedros, all the ingredients are collected fresh from the market and served with an American touch.
On Christmas, Cedros has a special menu listing Baja Style Lobster Tacos, Sesame Crusted Salmon Tostada, Lobster truffle Risotto, and Spicy Tuna Tartare Crostini. Everything, the taste, the ingredients, and the bite, has an outstanding balance that explodes the unique flavours within seconds.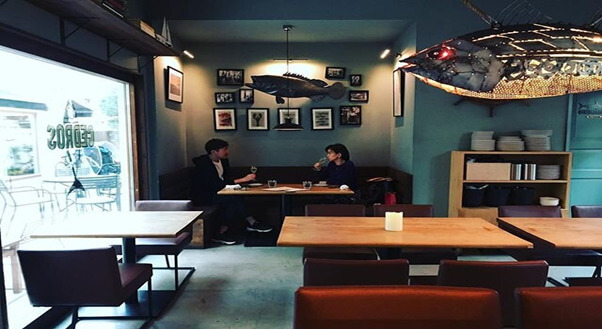 Location: 1-32-3 Ebisu-Nishi, Tradgard Daikanyama 1D, Shibuya-ku, Tokyo 150-0021
Price: $120 per person(Approx).
Timings: 6 pm–10 pm
Cuisine: American
What to eat: Today's Carpaccio, Chili lime fries with truffle mayo, Fried cheesy cajun cauliflower
Signature Dish (Must have): Truffle Lobster Risotto
#5 Yakitori Ichimatsu
Based near Osaka's district in Japan, Yakitori presents you with flavour and warmth in a full-course dinner. The skilled hands and eyes of Chef Takeda deliver the finest Yakitori to his customers. The depth and style of cooking Yakitori are genuinely traditional and served with the finest quality wine and beverages.
Takeda uses the best quality Chicken that meets the standard of best culinary practices. The Kitchen of Takeda never disappoints its customers and comes with the refreshing flavour and excellent texture of Yakitori.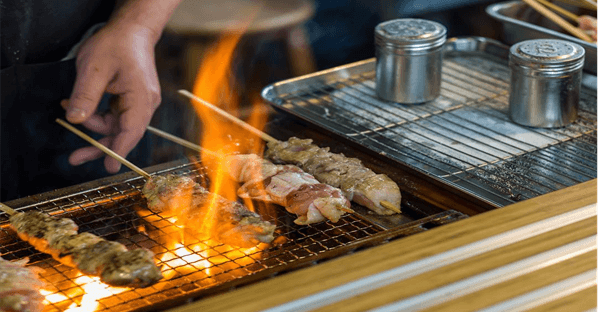 Location:  1F, 1-5-1, Doujima, Kita-ku, Osaka, Japan
Price: $140 per person(Approx).
Timings: 4 pm – 9 pm
Cuisine: Yakitori, Japanese
What to eat:  Yakitori
Signature Dish (Must have): Umami of Chicken
These restaurants in Japan have Japanese and Californian seafood and the best International dishes. This list includes the best restaurants in Japan where you can dine and enjoy authentic Japanese delicacies.