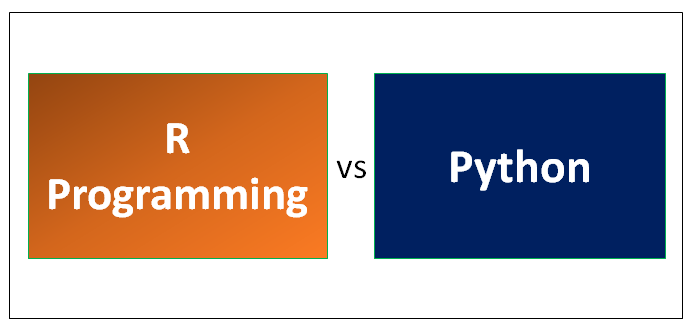 Differences Between R Programming vs Python
In this Topic, we are going to learn about R programming vs python which is the best with their amazing differences. Machine learning is the outcome of researchers and scientist all across the globe with capabilities way beyond our imagination. It is the future and has shaped many industries in-spite of being the latest trend in the global market. Companies like Google, NVidia, Facebook, Microsoft, Amazon, and many others have an inclination towards this technology. This R Programming vs Python blog primarily deals with machine learning concepts and languages(R and PYTHON). But before we move ahead in this R Programming vs Python article it's better to clear some definitions for its readers so that the terms used can be understood in the best possible way.
Terms – AI/ Machine learning/ algorithms/ R programming/ Python/ data science.
Please follow this Venn diagram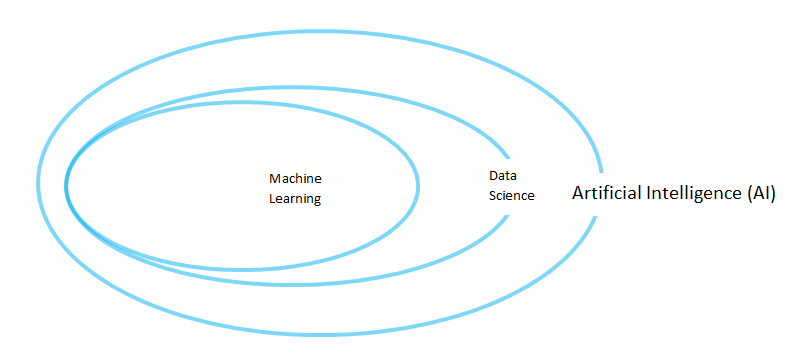 Artificial Intelligence (AI) is a broader term and is a computer science branch which attempts to build machines which are capable of intelligent behavior.
Data Science deals in process and systems to extract knowledge or useful insights (means meaningful data) from raw data (means unorganized) in various forms.
Machine Learning is nothing but learning from data over a period of time. This makes our computers act without being programmed explicitly. Machine learning is the branch of AI that works best with data science.
Algorithms are a set of rules that are followed when solving problems. Machine learning, algorithms take and use the data to perform calculations and find the desired results. It can be either simple or complex depends upon the complexity of data dealt with. The effectiveness of your algorithm depends upon how well it has been trained (means to what extent of scenarios is being tested).
R is a programming language and free software environment for statistical computing and graphics that is supported by the R Foundation for Statistical Computing. Source – Wikipedia
Python is an interpreted high-level programming language for general-purpose programming. Source – Wikipedia
Real scenarios – over the years Machine Learning has given us self-driven cars, effective web search and a vastly improved understanding of the human genome. But the question is how this works?
You might have remembered some situations where you thanked the technology you were using but could not relate exactly why those things happen. Almost all of us nowadays spend most of the time on e-commerce websites or browsing through Google.
Many a time it happened when you make a typo, for instance, while searching in Google and it gives us the message that "did you mean this……." This is nothing but Google Machine learning algorithms, a system that detects what searches you made a couple of time ago after making a specific search.
Let's take one more scenario to make it clearer, Amazon is a world know e-commerce platform. People look for products what they need. Say Mr. Paul is looking for Motorola mobile set, he does a search and finds the cell phone (of Motorola) but the website also suggests some relevant product details along with the cell phone, like screen guard, headphones which are best compatible with that particular cell phone. This is again the machine learning algorithm used by Amazon. The intention is to clear these companies are working on this technology to easy the application usage with customer satisfaction by reducing the complexity.
Best Head to Head Comparison Between R Programming vs Python
Below Is The Top 10 Best Comparison Between R Programming vs Python

Top Key Differences Between R Programming vs Python
Both R Programming vs Python are popular choices in the market; let us discuss the Top key Differences Between R Programming vs Python to know which is the best:
R was created by Ross Ihaka and Robert Gentleman in the year 1995 whereas Python was created by Guido Van Rossum in the year 1991.
R is focused on coding language built solely for statistics and data analysis whereas Python has flexibility with packages to tailor the data.
R is great when it comes to complex visuals with easy customization whereas Python is not as good for press-ready visualization.
R is hard to integrate with the production workflow. Mostly a statistical analysis and graphics tool whereas Python integrate easily in a production workflow and can become an actual part of the product.
R has a stable release (current) of 3.5.0 as of April 23, 2018, whereas Python 3.6.5 (current) as of March 28, 2018.
R has .r, .R, .R Data, .rds and .rda filename extensions whereas Python has .py, .pyc, .pyd, .pyo, .pwy, .pyz filename extensions.
Best Comparison Table of R Programming vs Python
As we have already studied about the Amazing differences of R programming vs python. Now we are going to look at the best comparison table Between R Programming vs Python to know which is the best.
The machine learning is divided into 3 kinds of learning algorithms which are –
Supervised Machine learning algorithms
Reinforcement Machine learning algorithms
The tools may vary as per the convenience based on usability, requirement, and availability but the algorithms will be the same and carried out in a different way.
The Basis Of Comparison Between R Programming vs Python
R PROGRAMMING
PYTHON
Objective
Data analysis and statistics
Deployment and production
Users
R&D
Programmes and Developers
Flexibility
Easy to use a library(readily available)
Easy to construct new models (from scratch).
Learning Curve
Difficult
Linear
Integration
Runs locally on the systems
Well integrated with the app available
Task
Easy to get primary results
Good and easy to deploy algorithms
IDE
RStudio is the IDE to be installed
Spyder, Ipython, and Notebook
Packages and Library details
Tydiverse, ggplot2, caret, and zoo
Pandas, scipy, scikit-learn, Tensorflow, and caret are some of the most commonly used.
Disadvantages
Slow with a high learning curve. A user has to depend upon the libraries
The library quantities are not as much as compared to R
Advantages

Graphs talk for themselves
Huge catalog for data analysis
GitHub interface
RMarkdown availability
Shiny

Jupyter notebook to share data with team
Mathematical computations easy and fast
Deployment
Code readability
Speed
Functions in Python
Conclusion – R Programming vs Python
The choice between R Programming vs Python depends upon the below criteria –
The kind of problem you want to solve.
What is the net cost of learning a language – it takes time to learn a new language that fits the problem one wants to solve.
The kind of community tools used in your field.
What other tools are available and how well they aligned with the commonly used tools within the organization.
One should be clear as analysis and deployment are two different things.
The time factor is also very crucial
Recommended Article
This has been a useful guide to Differences Between R Programming vs Python here we have discussed the meaning of both R programming and Python with their Head to Head comparisons, Key differences, and Conclusions. You may also look at the following articles to learn more –