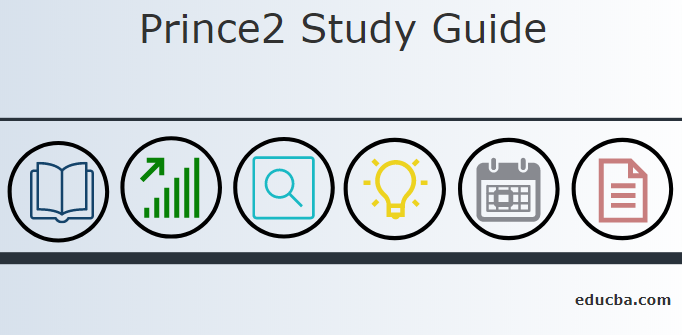 Introduction to Prince2 Study Guide
Prince2 Study Guide is a structured project management methodology acknowledged by some countries of the world as a standard process of managing projects. To grow in the career path of project management this credential is an essential requirement in a few countries of the world. Prince2 is the abbreviation of Projects in Controlled Environment. Its flexible and user-friendly methodical approach facilitates the process of selecting nominal resources and minimizing the slightest chance of risk factor. Though it was initially designed for applying in IT project, its versatile nature expands its scope of application in various projects including construction, engineering, finance, etc.
Prince2 exhibits two qualifications – Foundation and Practitioner. To clear Prince2 credential exam successfully, an aspirant needs Prince2 study guide to reach the goal of achievement. Though it is a little bit difficult to understand the methodology, other manuals, and following tutorials or training may help to get a clear idea about the method. Yet Prince2 study guide seems a great tool for the aspirant.
Roadmap to Prince2
It is a great mentor for the candidates of both certification – Foundation and Practitioner. Prince2 study guide also helps the aspirants to consider certain required steps before opting for certification. These steps are –
To get a clear understanding of the requirement of Prince2 certification.
Choose a necessary Prince2 certification course.
Choose the Prince2 study guide.
Let's elaborate on those Points:
1. Clear Understanding about the Requirement of Certification
A study guide helps to understand the necessary factors to appear in Prince2 (Fundamental and Practitioner) certification and it also explains elaborately how to apply in both the exams. As Prince2 Foundation is a basic level course and there is no need for any certification or any prerequisite aspects to appear in this exam. Any aspirant, who has an interest to know about project management or wants to know about the methodology of project management by using the Prince2 study guide, can go for this certification. But the requirements for the Practitioner exam are a little more rigorous compared to the Foundation level exam. To appear in Prince2 certification, the aspirant must have completed any of the following certifications –
Prince2 Foundation certification.
Project Management Professional (PMP) or Certified Associate in Project Management (CAPM) from the Project Management Institute (PMI).
International Project Management Association (IPMA) sponsored certification including Level A (Certified Projects Director), Level B (Certified Senior Project Manager), Level C (Certified Project Manager) and Level D (Certified Project Management Associate).
2. Choose a Course for Preparation
Prince2 study guide helps in the planning of study and revision. As the Prince2 study guide is difficult to conceptualize, it is suggested to go through various study materials and follow tutorials to understand the concept. A candidate may choose an online course or classroom course as tutorials depending on his or her time and budget. The online session is easy to access anywhere or anytime. It is recommended that after reading this study guide, manual and attending classroom session or watching tutorials, if a candidate feels to need more explanation of any particular topic, he or she can go for youtube videos where different topics of Prince2 study guide have been explained in addition certain valuable tips for passing the examination.
3. Choose Prince2 Study Guide
Prince2 Study Guide helps the professionals who decide to pass the Prince2 Foundation and Practitioner certification exams. It is also quite useful for those who desire to learn this widely adopted and recognized project management methodology. As this study guide comprises a most updated version of Prince2 certification exams, it provides a detailed account of all the themes, processes, principles of Prince2. All portions of the program are covered with practical and real-world examples in a holistic manner. Prince2 Study Guide consists of 528 pages dividing into an introduction, an assessment test with answers, themes, and processes as well as its application in a practical environment.
The basic structure of Prince2 study guide comprising of principles, themes, and processes are described here –
Principles of Prince2 Study Guide
Let's look at a few principles of the Prince2 Study Guide.

1. Clear Business Justification
Whatever the size of the project it is essential to have a clear justification about the requirement, target customers, feasible benefits, and project cost.
2. Learn from Experiences
As the past events are recorded for future lessons, it helps the team members to get experienced about the mistakes which enhances their dedication and expertise level.

3. Distinct Roles and Responsibilities
The roles and responsibilities of each team member should be defined comprehensively. It decreases any disorder within team members related to responsibilities and increases dedication as well as productivity.

4. Manage By Stages
The entire project has to be divided into various stages which makes easy to complete each stage effectively. Even it helps the management to recognize any loophole and take corrective measures to keep the project on track.

5. Handle By Exceptions
Basically, the project manager is responsible to handle the project effectively or to keep the project on track. If any issue related to the project arises, the manager takes corrective actions. Sometimes some issues which are called exceptions may affect the business that the board members must intervene to take corrective measures.

6. Emphasis on Product
The ultimate focus of the project is to deliver a quality product.

7. Suit with Customized Requirement
Prince2 can suit any type of project's customized requirement.
Processes in Prince2
In the Prince2 project management method, there are seven processes and each process defines certain jobs for a project manager, team manager, and team members. These processes are –
Starting a project process
Initialization of the project process
Directing the process
Controlling each stage process
Managing product delivery process
Management of stage boundary process
Closing of project
Themes in Prince2
The 7 themes of Prince2 Study Guide are –

1. Business Case
It assesses various information including viability, the desirability of the project and the ability to achieve the goal. It must be updated throughout the life cycle of the project.

2. Organization
The organization theme describes the assigned responsibilities of the mangers. In addition, it defines how the project team members work together to achieve a fixed target effectively.

3. Quality
Giving quality assurance and maintaining the quality of the product in the entire project life cycle are the primary responsibilities of the project management team.

4. Plan
This theme describes the execution of the plan in the Prince2 method and how Prince2 helps to focus on communication and control at each stage of progress.

5. Risk
The risk theme shows the ways of handling the uncertainties of plan and environment for smoothing mobility of the project.

6. Change
This theme describes the need of change required in project execution.

7. Progress
It explains how to decide whether to approve a plan, how to monitor progress and what actions to be taken when the works are not moving according to the plan. Passing Prince2 certification is not an easy game. But Prince2 Study Guide offers directions, tips and tricks to make it easier to an aspirant.
Recommended Articles
This has been a guide to Prince2 Study Guide. Here, we have discussed the Principles, Process, and Themes in Prince2 certification. You may also look at the following articles to learn more –