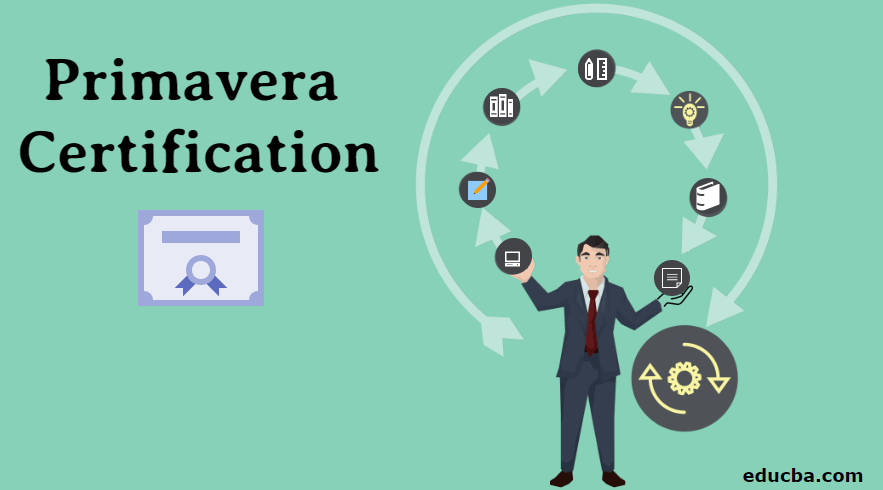 Overview of Primavera Certification
Primavera is a popular brand name of PPM (Project Portfolio Management) software in the project management profession. Its range of software packages forms an inclusive Enterprise Project Portfolio Management (EPPM) solution which is well-acclaimed in construction, IT, energy and manufacturing industries. After its launching in 1983, Primavera Systems Inc. delivered this project and program management software solely till its procurement by Oracle in 2008.
What is Primavera?
Primavera is a sophisticated and effective project management tool that supports various organizations to manage their functions and projects effectively despite its complications. It is gaining popularity because it offers end-to-end, real time discernibility of all corporate information to inform portfolio management decisions. It assists to determine accurate resources (Manpower, Machinery, Materials, and Money) against time. It warrants the capability of the project management team for the effective completion of the project. The project managers, planners, planning controllers and other associated professionals get project related information at the press of a button due to its easy accessibility. Primavera comprises a series of software packages including P6, Prosight, Contract Manager, Cost Manager, Pertmaster, Sure Trak, Evolve and Inspire. Primavera P6 is mostly applied by industries due to its integrated PPM solutions. Primavera software contains project management, control, and collaboration capabilities and can assimilate with other enterprise software like Oracle and SAP's ERP systems.
In today's corporate world, there is a huge demand for Primavera certified professionals. Due to its rapidly growing acceptance, the professionals who have completed Primavera certification or want to opt for it will get fresh opportunities in their career path.
Why Do Industries Prefer Primavera Certified Professionals?
The application of Primavera software in project management has certain advantages and gradually it is gaining popularity among professionals. Even certified professionals can anticipate a successful future in the coming years. The benefits of applications of Primavera software are as follows –
1. Reducing Risk Factor: Using Primavera software helps to identify the risk factor which can be reduced or eliminated by planning, controlling and completing the project.
2. Easy Application: Its complex analyses and processes helps to manage the schedule without facing difficulties.
3. Enriched Resources: It allows all associated professionals to monitor the availability and adjustment of resources to meet the project demand. Even it aids in reducing resource costs by analysis of resource trends and cost.
4. A Foretelling of Project Activities: Here the project manager can forecast the requirement of resources, activities to meet the stakeholder's demand.
5. Improved Perceptibility: As Primavera software allows all information to be entered and analyzed, the project manager must improve perceptibility and compliance with political and environmental regulations.
6. Tracking Features: The tracking features of Primavera allow users to create reports without delay and it helps to adhere to baseline.
7. Boosted Communication: Primavera enables the executive staff, project manager, controller to communicate with other workers easily where a project is expanded in large areas and many people are associated with the project.
8. Easy Schedule Creation: In Primavera software, the schedule creation becomes much easier because of its easy accession. The workers can make their own schedule from their location.
Even though Primavera the project manager can break the entire project work into small tasks that can be easily achieved. By improving communication, it enhances the collaboration level among the workers.
That is why, many industries prefer to implement Primavera because of its ability to plan, manage and control all facets of a project. For successful implementation of this software in the project, the industries not only start to hire Primavera certified professionals but boost their skilled employees to attend Oracle Primavera training courses to learn more about the software.
Primavera Certification Details
Oracle provides three types of Primavera certification based on industry requirements. Each certification represents different grades of product know-how. Below are the names of Primavera Certifications.
1. Primavera P6 Enterprise Project Portfolio Management
This certification gives a competitive advancement by developing expertise level in team collaboration, allocating resources, tracking progress and so forth.
2. Primavera Portfolio Management
This certification helps to enhance the capability of solution power which supports to realize industry-specific unique functionality and real-world enterprise scalability and unlimited configurability.
3. Primavera Unifier (Skire) Certification
This certification helps to harness the power of solutions to handle capital and construction programs effectively. The aspirant can choose any certification on the basis of career demand and industry requirements.
How to Receive Primavera Certification?
The prestigious Primavera certification is offered by Oracle University. Aspiring candidates can enroll for courses or training at Oracle or other certified institutes. The course lessons have to be completed within the allotted time span and the candidate has to appear for the examination for performance evaluation and progress assessment. Successful candidates are awarded by Oracle Primavera certification which is helpful to get a new job or securing a higher position in the current organization. It is a basic responsibility of the certified professionals to do their best to maintain the credentials by taking professional and advanced courses that cover the entire spectrum of enterprise project portfolios.
Before opting for Primavera certification the candidate must have fulfilled basic criteria. This certification is appropriate for graduates and diploma holders with sufficient experience in project work and software usage. The mangers, schedulers, analysts and other professionals of a small or big organization can join up this course.
The professionals who are already experienced in the project management profession can learn about Primavera software online. There are lots of videos available in youtube from basics to preparing a schedule, though these are not much structured. Even they can join a community group where experts share their tutorials on Primavera and follow group discussions also.
The training institutes provide various Primavera certification courses to assist the candidates to achieve that prestigious certification. The courses are designed in such a way that it helps the candidates to learn the managing entire lifecycle of a project from planning to execution through Primavera software and also to clear Oracle Primavera certification exam. But the trainers or instructors must have project experience because the trainers of many institutes do not have knowledge of real-time concepts.
In addition, depending only on Primavera will not assure a successful career, the professionals should have a basic understanding of CPM (Critical Path Method) and EVA (Earned Value Analysis) with effective communication skills.
Recommended Articles
This is a guide to Primavera Certification. Here we discuss how to receive primavera certification and why do industries prefer primavera certified Professionals along with details. You may also look at the following articles to learn more –