Learn from Home Offer TAKE THIS BUNDLE
PRIMAVERA P6 Course Bundle - 10 Courses in 1 | 6 Mock Tests
This Primavera Training Course includes 11 courses with 29+ hours of video tutorials and Lifetime access and several mock tests for practice. You get to learn project portfolio management software Primavera and its features and application to streamline business operations more effectively.
TAKE THIS BUNDLE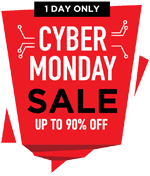 * One Time Payment & Get Lifetime Access
What you get in this PRIMAVERA P6 Course Bundle - 10 Courses in 1 | 6 Mock Tests?
29+ Hours
11 Courses
Mock Tests
Course Completion Certificates
Lifetime Access
Self-paced Courses
Technical Support
Mobile App Access
Case Studies
About PRIMAVERA P6 Course Bundle
| | |
| --- | --- |
| | |
| Courses | You get access to all 11 courses, Projects bundle. You do not need to purchase each course separately. |
| Hours | 29+ Video Hours |
| Core Coverage | Learn project portfolio management software Primavera and its application which includes its Fundamentals, Products & features, program management, Project Codes and Developing Activity, Budgeting, and Customising, Reporting and Graphics |
| Course Validity | Lifetime Access |
| Eligibility | Anyone serious about learning Project Management and wants to make a career in this Field |
| Pre-Requisites | Basic knowledge about Project Management would be preferable |
| What do you get? | Certificate of Completion for each of the 11 courses, Projects |
| Certification Type | Course Completion Certificates |
| Verifiable Certificates? | Yes, you get verifiable certificates for each course with a unique link. These link can be included in your resume/Linkedin profile to showcase your enhanced project management skills |
| Type of Training | Video Course – Self Paced Learning |
---
PRIMAVERA P6 Course Bundle Curriculum
---
In this section, each module of the Primavera training is explained.

MODULE 1: Project Management with Primavera P6

| Courses | No. of Hours | Certificates | Details |
| --- | --- | --- | --- |
| Overview of Primavera | 1m | ✔ | |
| Primavera - The Foundation | 59m | ✔ | |
| Primavera - Project Codes and Developing Activity | 4h | ✔ | |
| Primavera - Budgeting and Customizing | 1h 5m | ✔ | |
| Primavera - Reporting and Graphics | 2h 26m | ✔ | |

MODULE 2: Project Productivity Improvement with Primavera P6

| Courses | No. of Hours | Certificates | Details |
| --- | --- | --- | --- |
| PPI:01 - The Fundamentals | 2h 35m | ✔ | |
| PPI:02 - Primavera Overview | 1h 49m | ✔ | |
| PPI:03 - Primavera Products and Features | 5h 39m | ✔ | |
| PPI:04 - Primavera Program Management | 20m | ✔ | |
| PPI:05 - Primavera Practicals | 3h 49m | ✔ | |
| PPI:06 - Oracle Primavera P6 Practicals | 7h 31m | ✔ | |

MODULE 3: Mock Exams & Quizzes

Courses
No. of Hours
Certificates
Details
Test - PMP Mini Quiz 1
Test - PMP Mini Quiz 2
Test - PMP Mini Quiz 3
Test - PMP Mini Quiz 4
Test - PMP Mini Quiz 5
Test - PMP Mini Quiz 6
---
Certificate of Completion
---
What is Primavera?
Primavera is an enterprise based project management software that helps software professionals and management executives to finish a project starting right from project planning, scheduling, allocating resources and monitoring and control. It is through this software that the mix and match of projects are strategically chosen to adequately allocate resources for each project within the budget.
Also, after project execution and implementation, it provides the best features to control, monitor and track your project progress harboring team collaborations throughout the organization. Learning about a project management course like Primavera is crucial because it helps to mitigate risks thereby avoiding issues that may arise throughout the project life cycle.

Industry Growth Trend
The Professional Services Automation Market is projected to grow from USD 634.7 Million in 2016 to USD 1,244.8 Million by 2022.
[Source - MarketsandMarkets]
Average Salary
Average Salary
$80,196 per year
The average salary for a Project Manager is $80,196 per year in the United States.
[Source - Indeed]
Which Skills will you learn in this Primavera Course?
There are a couple of skills that you will learn which will equip you with a better decision making process. Some of them are as follows:
Project Management: This skill will allow you as a decision-maker to choose, pick up and strategically place the right projects in the pipeline for your business. You will know how effectively with ease a project could be implemented using Primavera. Passing through different life cycles of the project would now make more meaning to you.
Resource Allocation and Budgeting: Knowing beforehand just about how much resources you need to allocate for each project as per your budget would keep you on control and mitigate risks. You will know that this is crucial for optimum use of resources and manpower.
Practical use of Primavera: This Primavera training course will directly help you channelize your executions to improve the productivity and output of your project. Through various embedded tools in the software, you will learn how to customize activities and understand roles better.
Pre-requisites to Primavera Training Course
Basic knowledge of software development life cycle: All you need to know is being familiar with the basic terminologies of software cycle like planning, scheduling, and control.
Basic knowledge of software engineering operations: Having read a
A thirst for learning: Almost all industries these days manage projects which are of varying budgets and profit-oriented. It is highly recommended to be aware of software that would help you in today's time for your enterprise to produce a higher output through projects
Target Audience for this Primavera Course
Students: Students from all walks of life can benefit a lot from doing this course. Learning project management software like Primavera is extremely promising for organizations in today's economy. It will not introduce you better in interviews but could be a great add-on point in your resume that will not be loosely taken.
Software Professionals: The demand for software professionals have been on rising since the last decade. They have to do an eclectic role to carefully scrutinize a project before signing off the contract. It is exactly here where Primavera comes into play for deeper applications.
Anyone interested to learn about Primavera program: Whether you are a student, entrepreneur, software developer or a management trainee, the skills that you develop through Primavera can help leaps and bounds in return in terms of your project handling abilities.
Primavera Training Course  – FAQ's
---
Can this Primavera course be accessed from anywhere?
Yes, this course can be accessed from any place and at any time. You just have to register for the Online Training Bundle, the post which you will be given the login credentials that would help you to use the contents and videos across any medium.
Is there a certificate given the post the completion of the Primavera course?
After completing a module in the Online Training Bundle, you shall have received a certificate for completing the same. After you are done with 70% of the course, your request for a certificate can be issued.
What are the pre-requisites needed to enroll in the Online Primavera Certification Bundle?
There is no skill required for this training. All you need is a passion to learn and a willingness to know about industry domain.
What are the different Payment Options?
You may pay through online mode or offline mode. If you pay online, you have the option to use a debit/credit card or even Net Banking. Otherwise, you can pay in cash, issue a cheque or demand draft.
Sample Preview of this Primavera Certification Course
---
Career Benefits of this Primavera Course
Making you more skilled than other managers in the industry: The Primavera course takes you through the essentials of using project management tools, how to create reports and also shows how resources can be created and utilized optimally
Easier Collaboration and effective networking within your circle: This Primavera course will help collaborate your team better through delegating tasks easily using different system integration techniques that could run your project operations even smoother. This will help better team communication.
Valued added recognition and thereby a progressive career promotion: Managers/professionals and software executives have a better chance to get promoted in their career than their counterparts without the knowledge of Primavera
Primavera Training Course Reviews
---
Primavera P6 Project Planner Software Review
I found the Primavera course to be easy to follow, informative and demonstrate the key aspects of the software package I am required to use for my day to day duties. Being able to do this in my own time has also been vital due to work so being an online course has allowed me to do this around my working life.
Linked
James Andrew Currie
P6 course
Our future is very dependent on the quality of our education, this Primavera certification course and way of teaching was more than I have expected, it does what it says on the tin, very focused on the topic. I have learned a lot for 14-course hours! The course was well structured, well planned and nicely taught. Primavera is an essential tool to build my career towards planning and I am extremely satisfied with the Primavera P6 course organized by Ed-Next and strongly recommend it to my colleagues and friends who wish to get knowledge in this sphere!
Linked
Inna Sharona
Primavera P6 Professional Training
A great Primavera course in understanding the key functions of this software and it's an adaptation of organizing your program with respect to your project scope/ time/ quality. Highly recommend in terms of large scale projects, as this software does provide a clear effective and efficient way of viewing the dynamic info structures of works required.
Linked
Layla Karim
Primavera learning
This was a good series of videos on demonstrating primavera. Videos went into great depth on the demonstrations and provided great learning points. This was a great way to earn credits in scheduling education and to help aid in preparing for the PMI-SP certification. I would recommend this to any professional wanting more education with primavera.
Linked
Clint A. Behm
Primavera P6 Project Scheduling
The Primavera certification course was very good. It was easily understandable. It gives you a very good understanding of project scheduling, but on the other hand, the learner should have installed in his pc a version of Primavera P6 to has on hand practice. Also, you will have easy course access, through the internet, for quick review.
Linked
Nikolaos Tzara's