Updated May 30, 2023
Puri
Puri is one of the four most holy places or dharmas in India. Renowned worldwide for its Sri Jagannath Temple, tourists flock to this Odisha city yearly. But did you know the original name of Puri was Charitra? In this article, let's discuss some of the exciting places to visit in Puri in 2023.
Top 8 Places to Visit in Puri
#1 Sri Jagannath Temple
Topping the list is none other than this graceful temple of Lord Jagannath. With its skyscraping 65-foot-high spire with a stone-carved eight-spoked chakra or wheel, this 12th-century glory is one of the Char Dham pilgrimage sites. Besides its soul-touching divine aura and mind-blowing beauty, this temple engulfs some mysterious elements. From its flag blowing in the opposite direction of the wind to having no shadow even under the scorching sun, Cuba inspires curiosity and is worth a visit.
#2 Swargadwar Beach
If witnessing a sunset among the gushes of water and people sounds exciting, Swargadrwar Beach is one of Puri's best places to visit. It's impossible to have fun without playing beach volleyball or badminton with friends! One can't enjoy without having a game here on Beach Volleyball or a badminton match with pals! Sprawled with chains of handicraft shops, one can buy jewelry, seashell products, and even snacks on its food stalls.
#3 Chilika Lake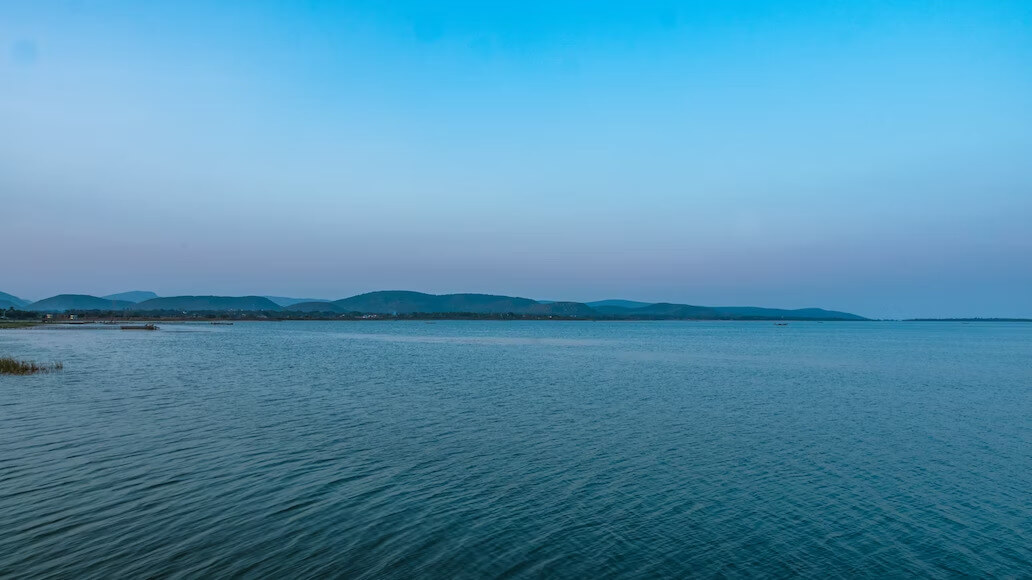 Also the biggest inland salt-water lagoon in Asia, Chilika Lake is best known for its greenery and calm waters. A paradise to behold, flocks of migratory birds surround this place, especially during the winter. The sights of Purple Moorhens, Flamingos, and Greylag Geese can provide the perfect "heaven-on-Earth" experience. Its two islands, Honeymoon Island and Breakfast Island, are among the top choices for young couples in Puri. Take a boat ride to explore the waters, and it can be possible to witness Irrawaddy dolphins and white-nosed dolphins on the way.
#4 Golden Beach(Puri Beach)
With Blue Flag certification, it's easy to see why it's one of the most appealing places to visit in Puri. Its golden sands perfectly match its beauty as one beholds this wonder in awe while relaxing here. Its annual Puri Beach Festival fills the site with exciting cultural programmes and food stalls serving a variety of cuisines. Sand sculptures by internationally-acclaimed artist Sudarshan Patnaik also make it one of the must-visit places in Puri. The souvenir shops are the best places to purchase pearls and seashells to take home as a precious memory of this paradise.
#5 Sudarshan Crafts Museum
A visit to this oldest spiritual site in India is not complete without witnessing its handicrafts. Sudarshan Crafts Museum is one of those unrealistically dreamy places to visit in Puri, housing remarkable ancient artistic wonders. Built by master craftsman Sudarshan Sahoo in 1977, this museum showcases the alluring ancient craft of stone carving. History enthusiasts or anyone who wants to know more about this artistic legacy can visit the museum's on-site library. A visit to this museum can only end with a visit to its Buddhist temple.
#6 Markandeshwar Temple
One of the best places to visit in Puri, dedicated to Lord Shiva, is the Markandeshwar Temple. Also known as Markandeya Shiva or Markandesvara Temple, this temple got its name after the sage Markandeya, whom Lord Shiva saved from drowning while he was in a state of meditation. The top highlights of this 12th-century old shrine are its inscriptions and Markandeya tank. Its resemblance with Vaital Deul and Sisiresvara Temple is uncanny. Another striking feature of this temple is the 10-armed statue of Nataraja in its front.
#7 Konark Sun Temple
Nestled in the tiny village of Konark, the sun temple, one can suggest by its name, is dedicated to Sun God Surya. Built in the 13th century by King Narasimhadeva of the Ganga dynasty, it was awarded the title of UNESCO World Heritage Site in 1984. Its structural framework depicts it as Lord Surya's 24-wheeled chariot led by six horses and has a Kalingam-style temple design. This engineering and architectural marvel attracts millions of visitors from all corners to see this never-seen beauty.
#8 Ramachandi Temple
Situated on the southwest side of Konark, this temple resides one of the most revered deities of the Odisha people, Maa Chandi. Sitting on a lotus flower, one can witness the goddess statue in its small temple, partially hidden by sand mounds. Besides its divine significance as one of Odisha's Saktipithas, it attracts visitors to relax on its beautiful shoreline. Boating in the waters of the Kushvadra river flowing on the temple's backside is a unique experience.
Final Thoughts
Puri, the capital city of Odisha, comprises beautiful tourist spots for its visitors. This article covered eight places to visit in Puri, Odisha, in 2023 that one can't miss while on their trip to Odisha.