Updated May 25, 2023
About Bali
There is no need to introduce Bali, an Indonesian island referred as the "Island of the Gods." It is the Southeast's most popular tourist destination. This destination has something for everyone, from spectacular beautiful nature to lush Balinese greenery, beautiful rice fields to sacred temples, and exhilarating adventure sports to a relaxing spa. More than simply sand and sun may be found on the island of Bali. The country offers countless opportunities for exploration thanks to its unique culture, markets, and winding alleyways. Bali is a beautiful island with attractions for all types of travelers, despite the mayhem of its popular tourist destinations. A wanderlust person's ideal vacation spot in Bali. Once you experience this Balinese paradise, there is something about it that makes you want to return and time again.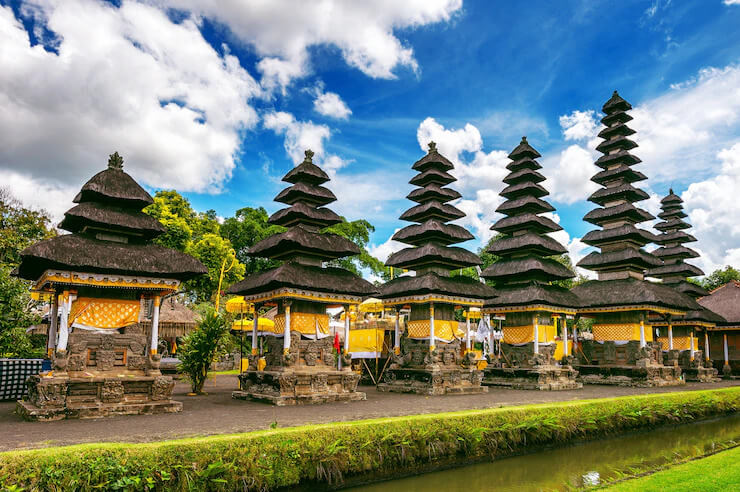 Best Places to Visit in Bali
Mentioned below are the best places to visit in Bali:
#1 Seminyak
Seminyak is considered to be the best Places to Visit in Bali because of its elite location on the islands after spending long hours strolling by the shores and seeing some of the greatest prominent temples. There are many spas across the area where you may spend the day treating yourself and eating at some of Bali's top restaurants. There are many art galleries where you can buy domestically produced artwork to support the community. One must organize their trip to the Seminyak coastline in addition to shopping there. A gorgeous beach with white sand where you may take in the amazing sights and breeze through your hair. Making it another lovely location in Bali for honeymooners. The couples can even enjoy a horseback ride while they unwind on the beach.
#2 Ubud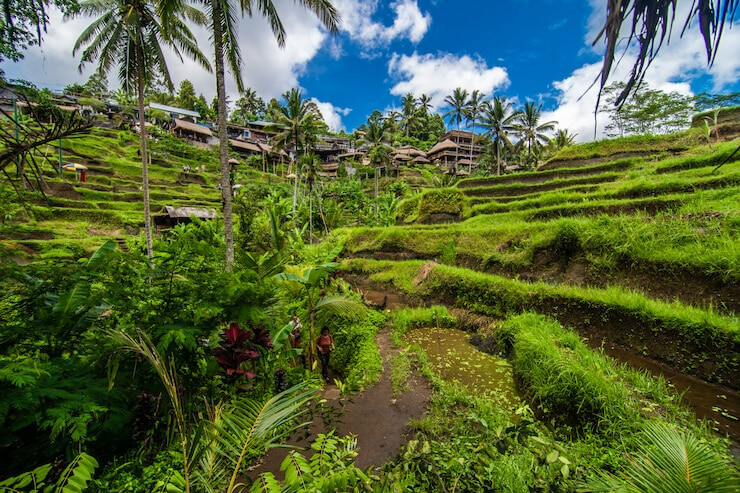 Ubud Monkey Forest Paradise is another tourist destination in Bali where you can see a lot of amusing macaques. Additionally, this region—officially known as the Sacred Monkey Forest—is home to more than 600 Balinese long-tailed monkeys. Along the many routes in the Sanctuary, one can watch monkeys swinging from treetops and darting about on the ground. The Ubud Monkey Forest's objective and layout are to represent peaceful cohabitation between people and animals. The forest also contains more than 186 different species of trees. The Ubud Monkey Forest is the best-known Bali attraction.
#3 Tegallalang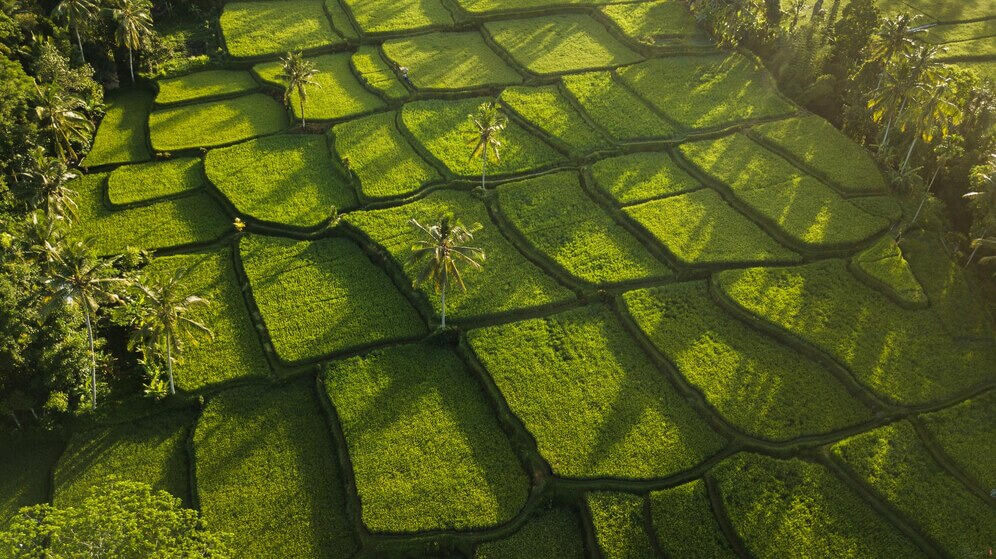 Tegallalang's emerald-hued rice fields should be photographed if you enjoy nature and cinematography and want to experience Bali. A stroll through the rice fields is an essential activity while in Ubud. Here in Bali, local farmers practice a distinctive kind of rice farming that was created in the eighth century. Because of how the sun strikes the rice fields, the landscape has a more heavenly appearance. Famously known as a setting for filmmakers and painters, the rice terraces in Bali look even more beautiful, lush, and green during the rainy season, making it an excellent time to visit this famous location. Additionally, the area is rich with cafes and eateries that allow you to grab a cup of coffee and sample some of the mouthwatering local cuisines.
#4 Mount Batur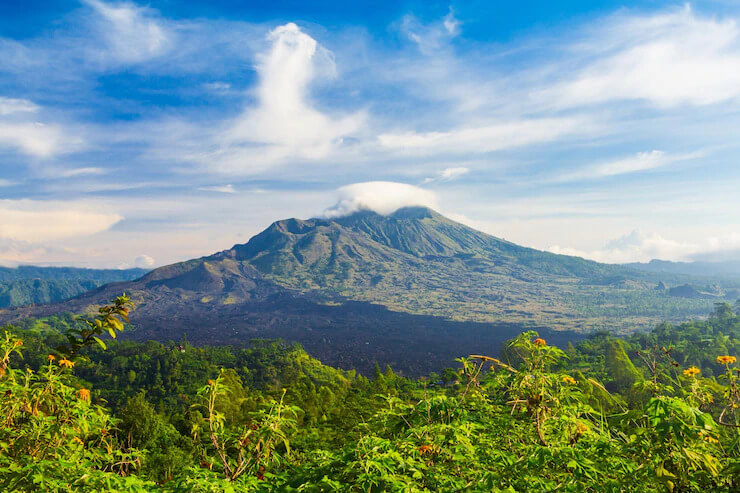 Most of the mountains that encircle Bali are volcanic, but Mount Batur is undoubtedly their most breathtaking feature. Take an early-morning journey to the mountain's summit if you enjoy an adventure. Starting between two and three in the morning, the ascent to Mount Batur's base begins. You will witness breathtaking sunrises and exhilarating mountain views as a result of your effort. Most hikers usually include a picnic meal with boiled eggs prepared with the volcano's steam for a more enjoyable experience. Take note of the lovely green coffee farms as you descend the slope. Your memories of your vacation to Mount Batur will last a lifetime.
#5 Pura Tanha Lot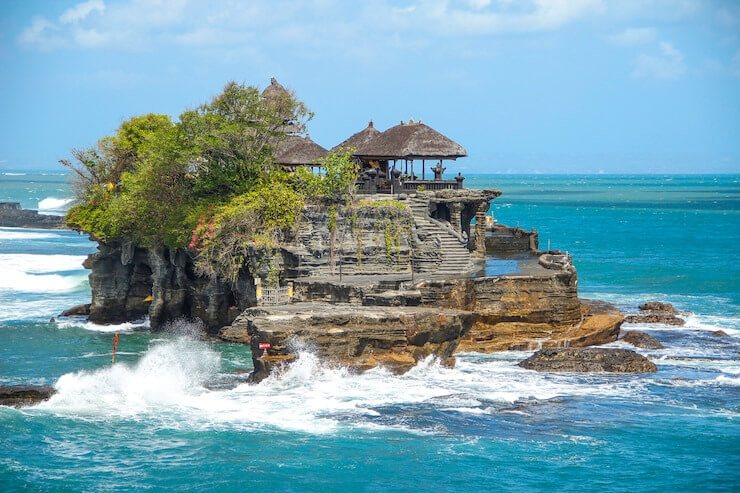 One of Bali's most beautiful places to visit is this famous temple, which dates back to the 16th century. Because of the temple's mythological and spiritual significance, the Balinese people cherish it immensely. Dens underneath the temple are home to sea serpents. The Pura Tanha Lot is well-known for its distinctive offshore setting and magnificent sunset views. Near the temple, there are several gift shops where you may buy local handicrafts, such as tiny mementos, vintage handbags, and cultural masks. You can shop indefinitely at these establishments and take a bit of Bali.