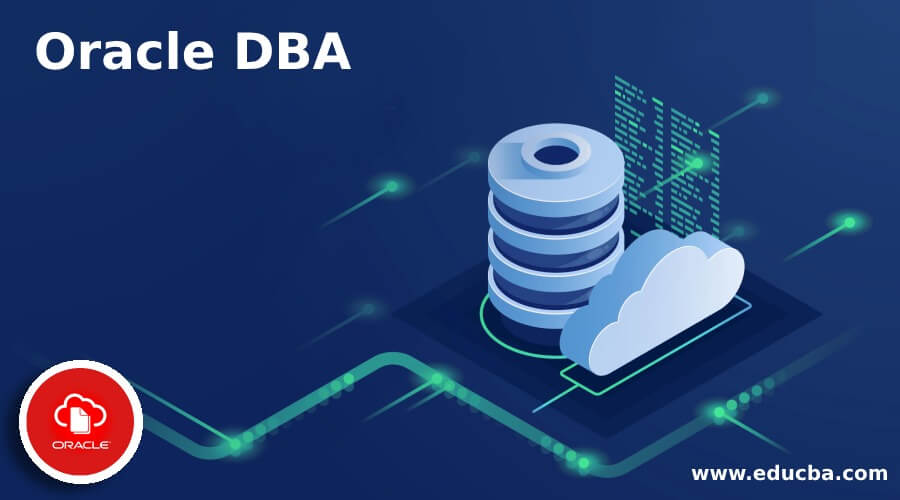 Introduction to Oracle DBA
Since we know that the Oracle database signifies to be the most commonly implemented kind of relational database which develops the demand for the Oracle DBAs. Hence, we can define Oracle DBA as the database administrator that concentrates on Oracle Database Management. It is an important job role allocated to each database that is responsible to administer the server database for applications users and developers. Depending on the database site the Oracle database users shared the responsibilities to govern and manage the database operations as well as its security job roles and maintenance. It works to confirm the passivity with the Oracle license agreements, to control, optimize and monitor the user access to the database and also to allocate system storage and other requirements for the future.
Why do we Need Oracle DBA?
We need Oracle DBA to administer the following responsibilities and tasks:
Install and promote the Oracle Database server along with the application tools.
Assign system storage and design future storage necessities for the database system.
Produce main database storage structures i.e. tablespaces later application developers have intended an application.
Construct primary objects such as indexes, views, tables, as soon as application developers have intended an application.
Alter the database structure as required from information prearranged by application developers.
Enrol handlers and continue system security.
Certify compliance with oracle license agreements.
Govern and monitor user admittance to the database.
Idea for backup and retrieval of database info.
Retain archived data on tape.
Backup and renovate the database.
Connect Oracle for technical provision.
How does Oracle DBA Work?
Oracle DBA, database administrators work to establish and store data by means of Oracle's database software solutions. Corporations and companies depend on Oracle database administrators to succeed in their data firmly and proficiently.
It manage capacity planning, calculate database server hardware and accomplishes all features of an Oracle database consisting installation, arrangement, plan and data migration. Other additional roles comprise performance monitoring, backups, security, data recovery and troubleshooting.
Oracle DBA performs the below tasks for working:
Set up, patch, sustain and observe the Oracle databases.
Build and uphold SQL and PL/SQL enquiries and shell scripts.
Observe and validate backups and implement ad-hoc backups.
Deliver maintenance provision for database systems.
Data extraction, renovation and stuffing.
Complete routine security and confirmation procedures.
Database amendment and troubleshooting.
Advantages and Disadvantages of Oracle DBA
Given below are the advantages and disadvantages mentioned:
Advantages:
Portability: Oracle database is ported to all several podiums than all further its competition.
Backup and Recovery: With Oracle DBAs, we can easily be able to take the whole oracle online backup and create a point-in-time recovery.
Various Database Support: This is the best benefit one can get through Oracle DBA that supports to simply manage many databases inside the similar transaction.
Market Presence: Oracle is known to be the biggest RDBMS vendor as well as applies supplementary on research and development than others.
Versions Changes: Oracle DBA helps to keep educated about the latest main release for any probable modifications so may get ready.
Disadvantages:
Complexity: Not desirable to use Oracle when users are not theoretically sound and there is the absence of technical capability.
Cost of Oracle Database: The cost of Oracle products raises nearly 10 times in comparison to MySQL one.
Difficult to Manage: Oracle to use may be difficult to manage in certain operational tasks.
Usage of Oracle DBA
Oracle DBA offers some features to be implemented as robust management as follows:
Availability for real time applications.
Scalability and performance with data consistency and concurrency.
Security using exclusive mechanisms.
Backup and Recovery from all sorts of failures.
The Oracle DBA basically performs identical responsibilities as database administrators but likewise require to stay on topmost of Oracle updates. The companies which apply the use of the Oracle Database collection from average to large-sized establishments like Oracle DBAs normally work in minor, dedicated teams to preserve the company database. One may discover the Oracle DBAs in practically any and all productions as mostly, every single business requires few practices of database management.
A career in Oracle DBA
Given below is the career in Oracle DBA:
1. Today, the demand for Oracle database employments is set to increase 11% over 2026 which is according to the National Bureau of labor statistics.
2. If you are a developer or not this Oracle DBA job is beneficial for you to get a well-paid opportunity by learning the DBA courses within a couple of months or say nearly 6 weeks.
3. An Oracle DBA essentials to be expert in virtually each arena of the Oracle software which includes the following experience in technical skills listed as:
Oracle Exadata and golden gate.
MySQL and PostgreSQL.
Troubleshooting databases for enactment.
Unix operating system.
Generating and sustaining UNIX shell and Perl scripts.
Elementary programming languages corresponding XML and HTML.
4. At a distance from these technical abilities, the soft skills are also significant for a DBA because they incline to function in slight teams and in neighboring connection with other team members, brilliant communication skills will go distant. Additionally, quick intellectual and vigilant analysis will also create for a prodigious DBA.
5. But an Oracle DBA basically needs to hold a Bachelor's degree in IT, CS or Information Systems management. With this, oracle also delivers many Oracle Database certificate tracks which may make DBAs further merchantable as a candidate to a recruiter. After this, these certificates will help to cover Oracle products in subfields like enterprise management, applications, databases as well as operating systems. The Oracle certifications can be OCP and OCM.
6. Talking about the salary of an Oracle DBA is $105,000 as the national average salary in the USA, from which the topmost in this scale may create up to $150,000 while the ones in the lower range will create below $80,000.
Conclusion
Oracle database functions all its tasks and accomplishments by offering high performance. It helps to provide appropriate solutions for the disaster recovery and also avoid all illegal access. Hence, we have seen here how Oracle DBA works to manage and tackle different problems in a database server to preserve and secure informational records.
Recommended Articles
This is a guide to Oracle DBA. Here we discuss the introduction, need, working, advantages & disadvantages, usage and career in Oracle DBA. You may also have a look at the following articles to learn more –