Updated July 10, 2023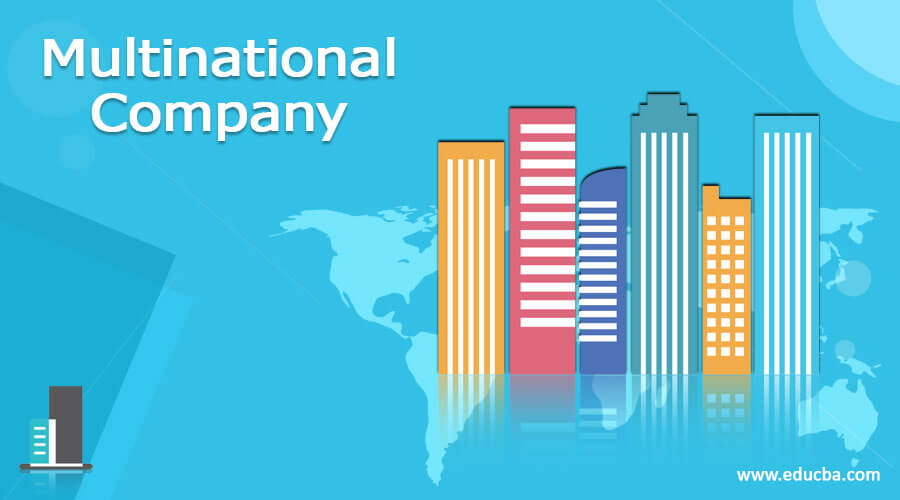 What is a Multinational Company?
The term "multinational company" refers to businesses operating in multiple countries. In other words, these companies simultaneously run business activities in more than one country. These companies are also known as international, transnational, or stateless entities. The annual budget of some of these companies may exceed that of many small nations.
How Does a Multinational Company Work?
Typically, these multinational companies have headquarters in their home country and branches, facilities, factories, secondary offices, and similar set-ups in other countries. The activities of these entities are controlled and operated centrally by their parent companies. The products and services of these global companies are marketed and sold worldwide.
Examples of Multinational Companies
The following are some of the real-life multinational companies from across the globe.
1. Royal Dutch Shell plc
Royal Dutch Shell plc is a British-Dutch oil and gas company headquartered in the Hague, Netherlands. It is the 16h largest company in the world measured by revenue. The company operates in over 70 countries, producing around 3.7 million barrels of oil equivalent (BOE) daily, and has around 44,000 service stations globally.
2. Volkswagen AG
Volkswagen AG is a German automobile manufacturing company headquartered in Wolfsburg, Germany. It is engaged in the designing, manufacturing, and distributing of passenger and commercial vehicle motorcycles and offers related services, such as fleet management, financing, and leasing. The company operates in around 150 countries and over 100 production facilities across 27 countries.
3. Exxon Mobil Corporation
Exxon Mobil Corporation is an American oil and gas company headquartered in Texas, US. It is one of the largest oil companies globally, with 37 oil refineries across 21 countries, constituting a daily refining capacity of 6.3 million barrels.
Types of Multinational Company
The following are the different types of multinational corporations:
Centralized: In a centralized model, companies have their headquarters in their home country and expand their presence to other countries by setting up manufacturing units and production facilities. These entities can take advantage of lower production costs and evade tariffs & import quotas.
Regionalized: In a regionalized model, the companies keep their headquarters in one country that supervises all other offices. This model includes affiliates and subsidiaries reporting to their respective headquarters.
Multinational: In a multinational model, the parent companies operate in the home country and set up subsidiaries in other countries. In this case, the affiliates and subsidiaries operate more independently.
Reasons for the Growth of Multinational Company
Some of the main factors that contribute to the growth of a multinational company are as follows:
1. Market Expansion
The GDP growth and increased purchasing power in various developing countries have significantly increased the demand for different goods and services. Consequently, multinational companies from developed economies expand their operations to these countries to exploit the growing market there.
2. Marketing Supremacy
Given their global presence, multinational companies have access to more reliable and up-to-date knowledge of ongoing market developments. In addition, these companies can use their widespread distribution network, brand image, and advertising & sales promotion expertise to leverage the available information.
3. Financial Supremacy
Multinational companies are financially more capable than their domestic counterparts. They can transfer excess funds from one country to another for efficient utilization. Further, they enjoy easy access to foreign capital markets, international banks, and financial institutions.
4. Technological Supremacy
Multinational companies have strong R&D capabilities to innovate and develop new products more quickly and frequently than national companies. Hence, developing nations invite these global companies for their advanced technologies.
Benefits of Multinational Company
Some of the major benefits of a multinational company are as follows:
First, easy access to raw materials and cheaper labor costs result in operational efficiency and higher productivity, which means higher profitability and increased taxes for the government.
Multinational companies induce development at a brisk pace that boosts the economy of the country in which they operate.
These corporations result in increased employment as they hire local people with the cultural know-how of the place.
Multinational companies employ a diverse workforce and can develop more creative and innovative products.
Disadvantages of Multinational Company
Some of the major disadvantages of a multinational company are as follows:
First, most multinational companies have only one motive – to make huge profits. Their corporate interests may not align with the host country's national interests.
Sometimes, these multinational companies impede competition by killing local companies and creating a monopoly.
These companies usually transfer all the profits to their home country, resulting in an outflow of foreign exchange for the host country.
Key Takeaways
Some of the key takeaways of the article are:
Multinational companies have headquarters in their respective home countries and set up branches or subsidiaries in foreign countries.
In most cases, the global operations are controlled and managed from the headquarters. The regional offices usually manage their operations as per the headquarters' directions.
Multinational companies can be categorized into centralized, regionalized, and multinational.
Multinational companies expand their businesses to other countries to diversify business operations seek cost advantage, and gain access to cheap labor and raw material.
Conclusion
So, companies seek to become multinational to expand their customer base worldwide and increase their global market share. They intend to introduce their products and services in various countries in ways that are tailored to their specific cultural requirements. Ultimately, their objective is to increase future growth potential and profits.
Recommended Articles
This is a guide to a Multinational Company. Here we discuss the working, examples, types, benefits & reasons for the growth of a Multinational Company. You may also have a look at the following articles to learn more –