Updated July 10, 2023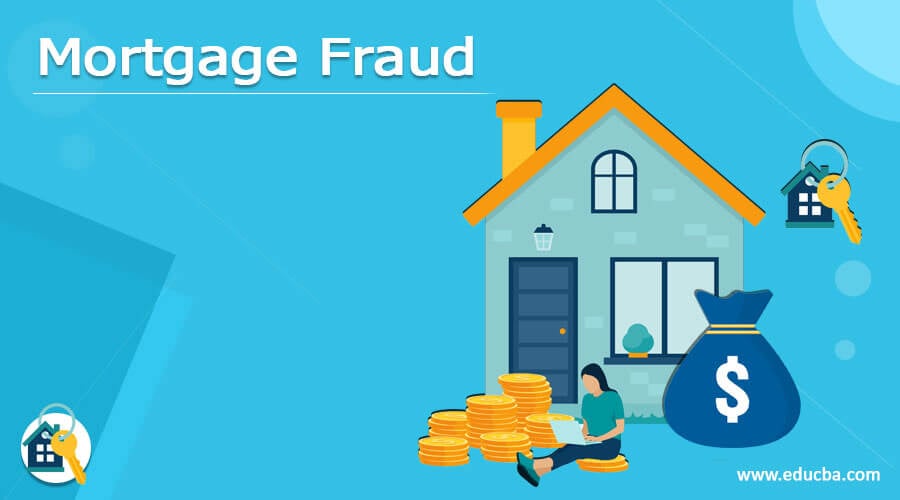 What is Mortgage Fraud?
"Mortgage fraud" refers to concealing, misrepresenting, or misstating facts about mortgage loans. The Federal Bureau of Investigation (FBI) states that mortgage fraud is any material misstatement, misrepresentation, or exclusion of a property or potential mortgage data. Both industrialists and individual borrowers commit these frauds.
Example
Let us take the real-life example of Phillip E. Hill Sr. to understand how mortgage fraud works. Hill was the owner of numerous companies operating in and around Georgia. He stated himself to be a real estate developer and was involved in purchasing and selling numerous residential properties in the Atlanta area.
Hill planned several mortgage frauds related to selling more than 250 condominiums and 50 homes in eight Atlanta-based complexes. Hill inflated the prices of all the properties and sold them to various straw purchasers, who then applied for mortgage loans based on the inflated prices. These straw purchasers agreed to use their names and credit in these mortgage flips in exchange for sharing out of the excess loan proceeds. Some of the properties were flipped more than once. The victim lenders approved the mortgage loans based on false documents and fraudulently inflated appraisals provided by the straw purchasers.
On March 14, 2007, Hill was found guilty of fraud and money laundering in the Northern District of Georgia. On September 21, 2007, US District Judge sentenced him to imprisonment for 28 years.
Types of Mortgage Fraud
Mortgage fraud can broadly be categorized into two major types:
1. Fraud for Profit
This fraud is committed by people who utilize their power or authority to steal money from lenders. They are not interested in real estate property or dealing with it. These fraudsters are usually industry insiders like mortgage brokers, bank officials, etc.
2. Fraud for Housing
This is a more common type of mortgage fraud where the borrowers deliberately conceal or misrepresent information, such as income, assets, etc., to get mortgage loans based on misstated data. For instance, a borrower may lure an appraiser into manipulating the appraised value of their property to get a higher value of loan sanction.
Mortgage Fraud Schemes
There are many mortgage fraud schemes, some of the most common types are as follows.
1. Property Flipping
In this type of fraud, a property is purchased at a value below its market price and immediately sold for profit. In most cases, it is done with the help of a corrupt appraiser who manipulates the property value.
2. Asset Rental
In this type of fraud, a loan applicant borrows an asset from someone else to make themselves appear eligible for a mortgage loan. Once the mortgage is closed, the money is paid back to whomsoever it was borrowed from.
3. Equity Skimming
In this type of fraud, the fraudster uses a straw purchaser, who uses false credit reports and income documents to obtain a mortgage loan. After the mortgage is closed, the straw purchaser passes on the property to the fraudster and relinquishes all rights to the property. Then the fraudster doesn't make any mortgage payment and instead rents it out until the event of foreclosure. In this way, the fraudster profits from the rental income.
4. Foreclosure Scam
In this type of fraud, a homeowner at risk of defaulting on their loan is misled into believing they can save the property by putting it in the name of a third-party investor. The so-called investor then makes a profit by selling the property using fake documents, thus pocketing the seller's proceeds.
How to Prevent Mortgage Fraud?
The following are some best practices to avoid falling prey to these scams.
Take the assistance of an attorney to review all the paperwork thoroughly. It will ensure that you understand what you are signing.
Check the references of all the involved parties, including the brokers and the loan officers. In case of any doubt, seek referrals from trusted friends and family.
Research and verify the property's title history to confirm who is the real owner of the property. Also, you will know if there are any pending litigations or property debts you should know about.
Review the final loan documents carefully and ensure all the information is correct and accurate.
Analyze the tax assessments of the property to validate the assessed value.
Importance of Mortgage Fraud
The simplest yet most effective way to prevent mortgage fraud is to be careful and responsible while dealing with real estate property. So, it is important for prospective home buyers, existing homeowners planning to go for a mortgage, and lenders. These frauds impact the financial position and reputation of the parties caught as victims in these transactions. The mantra is simple – PREVENTION IS BETTER THAN CURE.
Key Takeaways
Some of the key takeaways of the article are:
This is the deliberate concealment of facts to obtain mortgage loans or profit from them through deceit.
There are two broad categories of mortgage fraud – fraud for profit and housing.
Some of the most common types of mortgage fraud include property flipping, asset rental, equity skimming, and foreclosure scam.
The best way to prevent mortgage fraud is to be careful and responsible in case of any property-related transactions.
Conclusion
So, it can be seen that mortgage fraud results from intentional deception or misrepresentation used by fraudsters to obtain mortgage loans. It is unethical and illegal. Both as a buyer and lender, you should take all the necessary measures to avoid mortgage fraud.
Recommended Articles
This is a guide to Mortgage Fraud. Here we also discuss the definition, example, types, schemes, preventions, and importance. You may also have a look at the following articles to learn more –